4 reasons to try Bronzini
Commonly referred to as the Mediterranean or European sea bass, we're excited to tell you about a fish that is gaining popularity in the culinary world – Bronzini! It boasts a sweet, flakey white meat and some say it tastes like Red Snapper. We've got a super fresh recipe for you to try. It's a delicious grilled piece of Bronzini seasoned with fresh sprigs of thyme and lemon.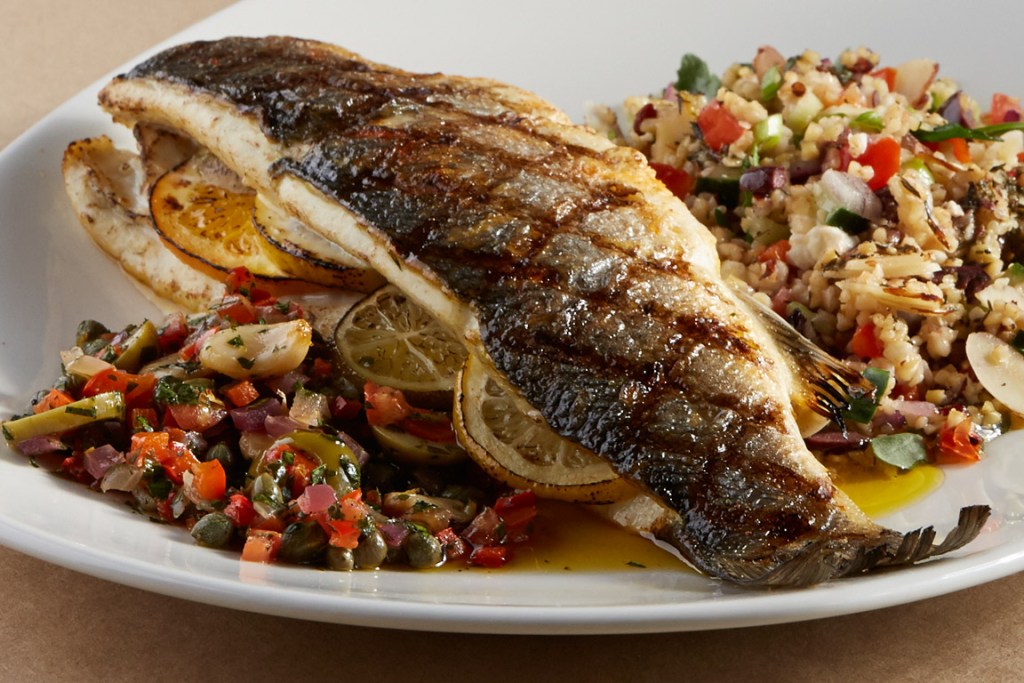 Here's a little more information on Bronzini:
It's versatile. Bronzini can be steamed, grilled, pan fried, roasted in the oven, or sautéed. It can be served whole or as smaller fillets.




It's tasty! This buttery, sweet fish boasts a velvety, semifirm meat that easily flakes onto a fork. Bronzini-lovers describe it as tasting like red snapper




It's sustainable. We source our bronzini from a small number of sustainable farmers in the Eastern Mediterranean, Turkey, Cyprus and Greece. These small farms are able to abide by our high standards of care and consistency.




It's rich in nutrients. The bronzini fish is packed with goodfor-you Omega-3 fatty acids, protein and the antioxidant selenium.