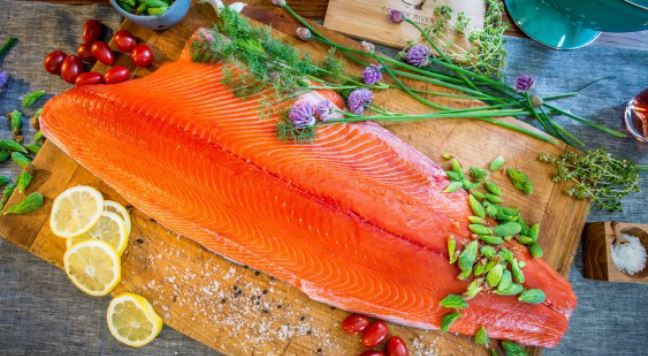 What's the Big Deal about Copper River Salmon? One taste of this firm red fish, with its rich and nutty flavor, and you will understand why seafood lovers relish the three to four weeks that fresh Copper River salmon is available each year.
Why is Copper River Salmon so good? The Copper River is located 150 miles East of Anchorage, Alaska. It flows into the North Gulf of Alaska and is home to the famous Copper River Salmon. The river itself is 300 miles of glacier-carved waters, and its elevation drops 3,600 feet along the way, making it one of the fastest flowing rivers in the country.
Copper River produces some of the richest, best tasting wild salmon in the world—King (Chinook), Sockeye (Red), and Coho (Silver). The salmon season begins in mid-May and runs through September. Kings run through mid-June, Sockeyes continue through early August, while in late July the Coho begin to run until September.