Skogen's Festival Foods will open its newest location at 6 a.m. Friday, May 21, at 11111 W. Greenfield Avenue in West Allis, Wisconsin. The store will be open daily from 5 a.m.-midnight.
With a roster of 250 associates, the West Allis location offers all the Festival Foods traditional favorites
such as a scratch bakery; extensive deli, meat and sustainable seafood selections; a hot food bar;
organic foods; wine and spirits; and a variety of take-home meals. Shoppers also will find Caribou
Coffee along with a seating area and a prepared fresh food line-up featuring Asian stir-fry, Hissho
Sushi, pizza and gourmet popcorn.
Catering, online shopping and store pickup services add to the grocer's wide product selection to create
an enjoyable shopping experience for every Festival Foods guest. The West Allis Festival Foods also
features the latest energy-saving equipment and provides a brat stand for nonprofit fundraisers.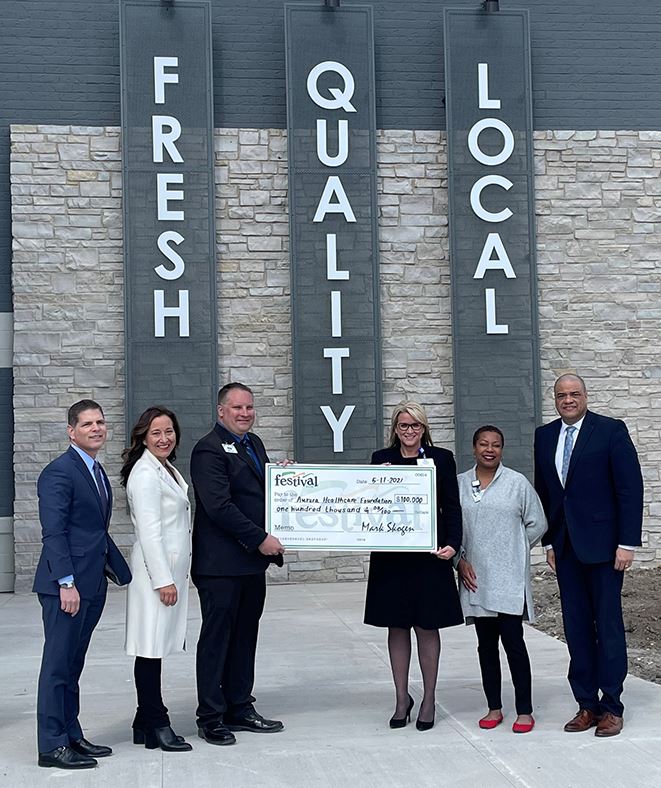 As part of pre-grand opening festivities, Festival Foods presented over $125,000 in donations to Aurora Health Care Foundation, the Milwaukee County Zoo and the Zoological Society of Milwaukee. Since its founding in Onalaska, Wisconsin, in 1946, Festival Foods has maintained a deep sense of community pride and responsibility, which is why the retailer is dedicated to making a positive impact in the Wisconsin communities it serves.
Mark Skogen, president and CEO of Festival Foods, said the company is excited to expand to West Allis and serve new guests who seek selection, value and service excellence.
"It's an honor to join the West Allis community and we're looking forward to providing our newest guests with the best shopping experience, excellent product quality and exceptional value," Skogen said.
Festival Foods will open another location in the Milwaukee area on July 16 at 4777 South 27th Street in Greenfield. The new West Allis and Greenfield stores will become the fifth and sixth Festival Foods locations in the Milwaukee Metro area, with stores also in Somers, Mount Pleasant and Hales Corners.
The retailer, which began in Onalaska in 1990, will have 35 locations across Wisconsin. More details
about the Greenfield store opening will be announced as they become available.