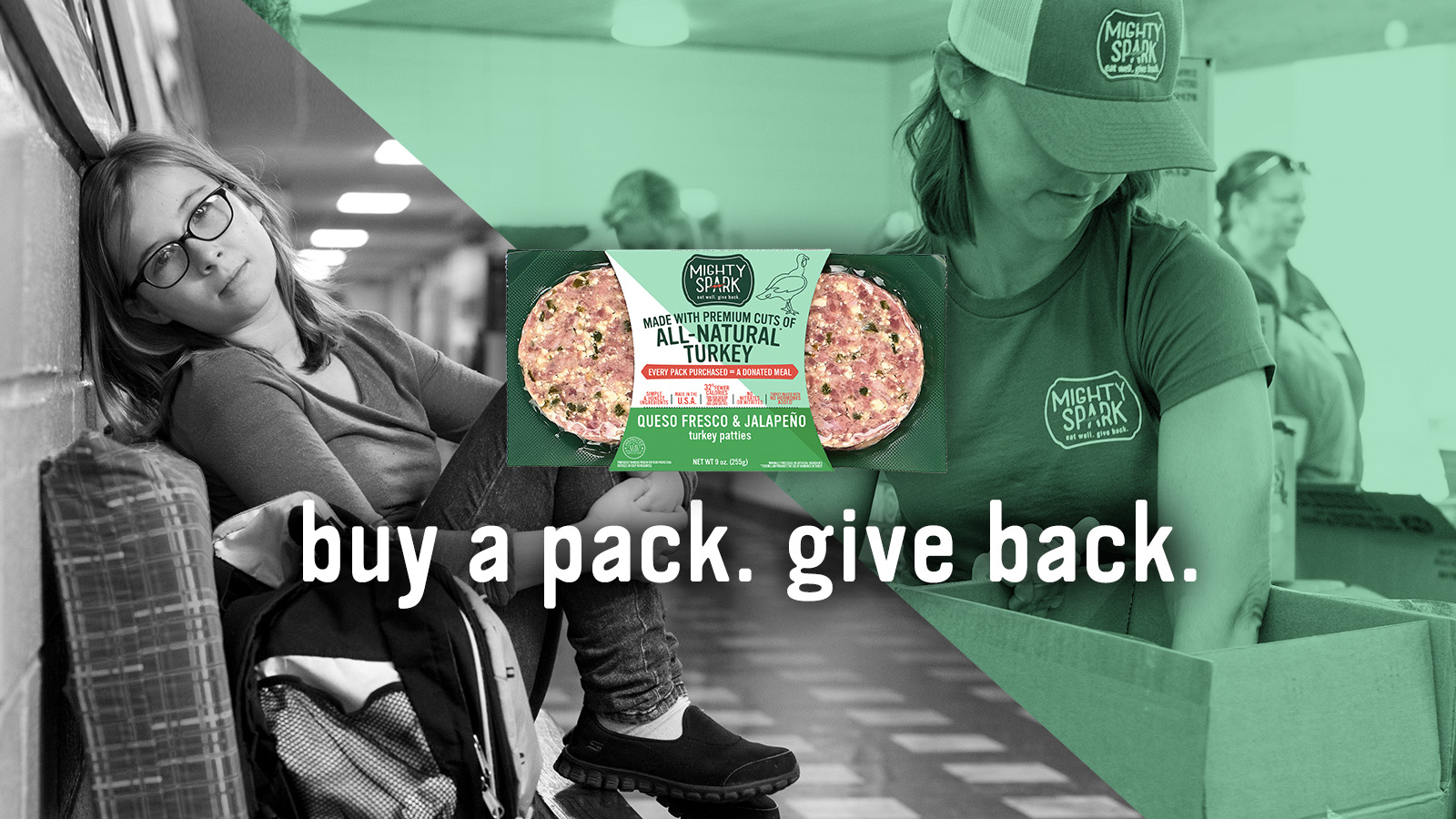 Mighty Spark and Festival Foods have teamed up again this year to be forces for good and help the one in seven people throughout the U.S. that may not know where they will find their next meal.
For each Mighty Spark product purchased at Festival Foods from May 5 through September 7, Mighty Spark will donate a meal* to a local Feeding America member food bank. Donated meals will be distributed through Feeding America to food banks closest to where consumers shopped. In its second year, the Festival Foods and Mighty Spark giving partnership resulted in 25,862 nutritious meals donated to Wisconsin food banks in 2020.
"Helping our communities is a priority for Festival Foods, and this is the perfect opportunity to increase food security at the local level throughout Wisconsin," said Mark Skogen, president and CEO of Skogen's Festival Foods. "We are grateful to our guests for making this program a success by purchasing Mighty Spark products."
"Through this partnership with Mighty Spark and Festival Foods, we will be able to provide more meals to our neighbors in need. The local communities we jointly serve have been devastated by the pandemic and need support. Every purchase provides a meal and we are grateful for the work both these organizations are doing to give back," Patti Habeck, Feeding America Eastern Wisconsin, president and CEO.
"Donations to food banks and food shelves are so important right now as we all begin to recover from the pandemic. Support from community members provides hope to those experiencing hunger in our region," explained Jessica Sund, director of development and communications at Channel One Regional Food Bank. "Our communities can only recover completely when everyone is healthy, which includes having access to nutritious food."

"Hunger is growing. Since the COVID-19 outbreak began, demand for emergency food assistance has hit historic highs. Your support helps Second Harvest Heartland respond to the new hunger which is spreading in lockstep with the economic downturn and affecting many people who have never sought food assistance before. With your support, we continue to meet the hunger need while adapting to public health guidelines," Barb Brotherton, community engagement manager, Second Harvest Heartland.

Mighty Spark's all-natural chicken and turkey– sourced from the U.S. and made with premium cuts– is a great solution for consumers seeking lean protein with flavor. Mighty Spark's high-quality ingredients and whole food inclusions are the perfect pairing for bringing creativity into the kitchen for weeknight meals. Mighty Spark's assortment at Festival Foods stores includes:
Meal donations generated from Mighty Spark purchases made at Festival Foods through September 7, 2021 will be donated to Feeding America's member food bank partners Feeding America Eastern Wisconsin, Second Harvest Foodbank of Southern Wisconsin, Channel One Regional Food Bank and Second Harvest Heartland. Due to the COVID-19 pandemic, more than 40 million people* across every community across the U.S. are turning to their local food banks for nutritious food. To learn how you can take action to support hunger in your community visit FeedingAmerica.com.