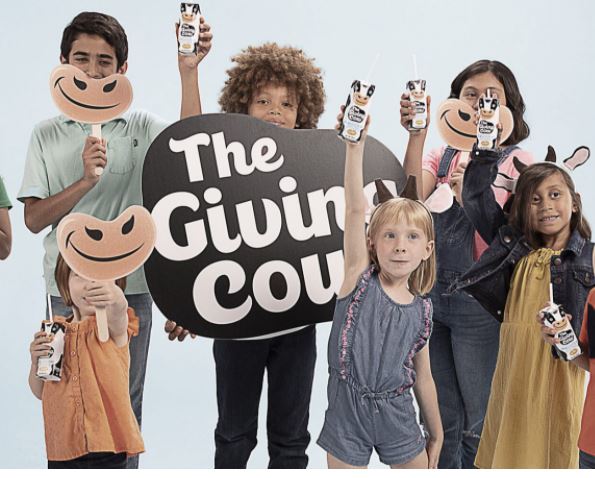 Food banks are continuing to face increased demand for food assistance due to COVID-19. In fact, Feeding America, with its more than 200 affiliates across the country, projects a 6 to 8 billion meal shortfall in the next 12 months and the need for charitable food over the next year will reach 17 billion pounds, which is more than three times last year's distribution.
Today, dairy-brand Kemps is stepping in to help fill the gaps and provide much-needed nourishment for families in need with the donation of 175,000 Giving Cows to Wisconsin-area food banks. These specially-designed, shelf-stable milks will be delivered to food banks throughout the state, including those in Milwaukee, Madison and Green Bay.
Skogen's Festival Foods is partnering with Kemps to benefit Feeding America Eastern Wisconsin, which will receive 40,000 Giving Cow packs for distribution to food pantries and shelters throughout the Green Bay-Appleton community.
The single-serve, 8-ounce packs of ultra-high temperature (UHT) pasteurized milk have a shelf life of up to 12 months. Typically, fresh milk has a shelf life of approximately 20 days from processing. The Giving Cow milk packages are specifically designed for food pantries and kids backpack programs to fight hunger and will not be sold in stores.
"As we head into the holiday season, we know the need at food banks continues to grow, which is why we're proud to continue our efforts of helping get food to those children and families who so desperately need it," says Rachel Kyllo, a spokesperson for Kemps.
"Our shelf-stable Giving Cow packs provide valuable nutrition, but don't require cold storage, which we know can sometimes be limited at smaller food pantries and shelters."
Information about Kemps' "Giving Cow" campaign is online here.