If you just received an Instant Pot or other programmable multi-cooker during the holidays, you're probably a bit nervous to use it but eager to see what all of the hype is about. Or, maybe you have had one for quite some time and are a bit of a seasoned pro. Either way, we've got lots of great recipes on our Meal Ideas site to help change up your pressure cooker routine! The Instant Pot is an incredible asset to any kitchen because it is a multi-cooker. This means that it can do the job of a pressure cooker, slow cooker, rice cooker, steamer, yogurt maker, sauté/browning pan and warming pot all in one machine.
Here are a few tips to get you started with this handy gadget:
Do the water test first. If appropriate for your gadget, you will find instructions in your setup manual. This will help you play around with some different settings and buttons and that intimidating pressure release valve, giving you the confidence to get started with some recipes.
Don't be afraid to use it! Every new skill has a learning curve. You won't get better at something if you do not practice. Try recipes that have a low difficulty level to build your confidence and help you gain experience. Some trial and error with your Instant Pot will only make it more enjoyable to use.
You do not have to thaw frozen foods before cooking them in your Instant Pot. You will need to adjust the cooking time, but it definitely can be done.
Your product manual should have instructions for cooking times for various foods, so reference this if you are ever unsure.
Do not try to thicken sauces before cooking. Corn starch, flour or arrowroot may deposit on the bottom and block heat dissipation, causing the pot to give you a "burn warning."
If you want to start with something simple, make quinoa by adding 2 cups of water and 1 cup of quinoa to your cooker. Put the lid to "Sealing" and set it to pressure cook on high for 1 minute. It will take a little bit of time for the Instant Pot to come to pressure, and then it will cook for 1 minute. Let it Natural Release. (Natural Release is when you let the Instant Pot release pressure gradually, on its own without touching the Sealing valve. The silver pressure indicator will fall back into the lid once the pot is no longer pressurized.) The whole process will take about 20-30 minutes, but you will end up with perfectly cooked quinoa and the confidence to try something else. You can do it!
Here are some of our favorite Instant Pot recipes to try:
Looking for an ooey gooey, creamy, delicious meal that the whole family will love? Look no further! Try our Instant Pot Mac & Cheese recipe.
This Instant Pot Loaded Potato Soup is perfect for warming up after a long, cold day.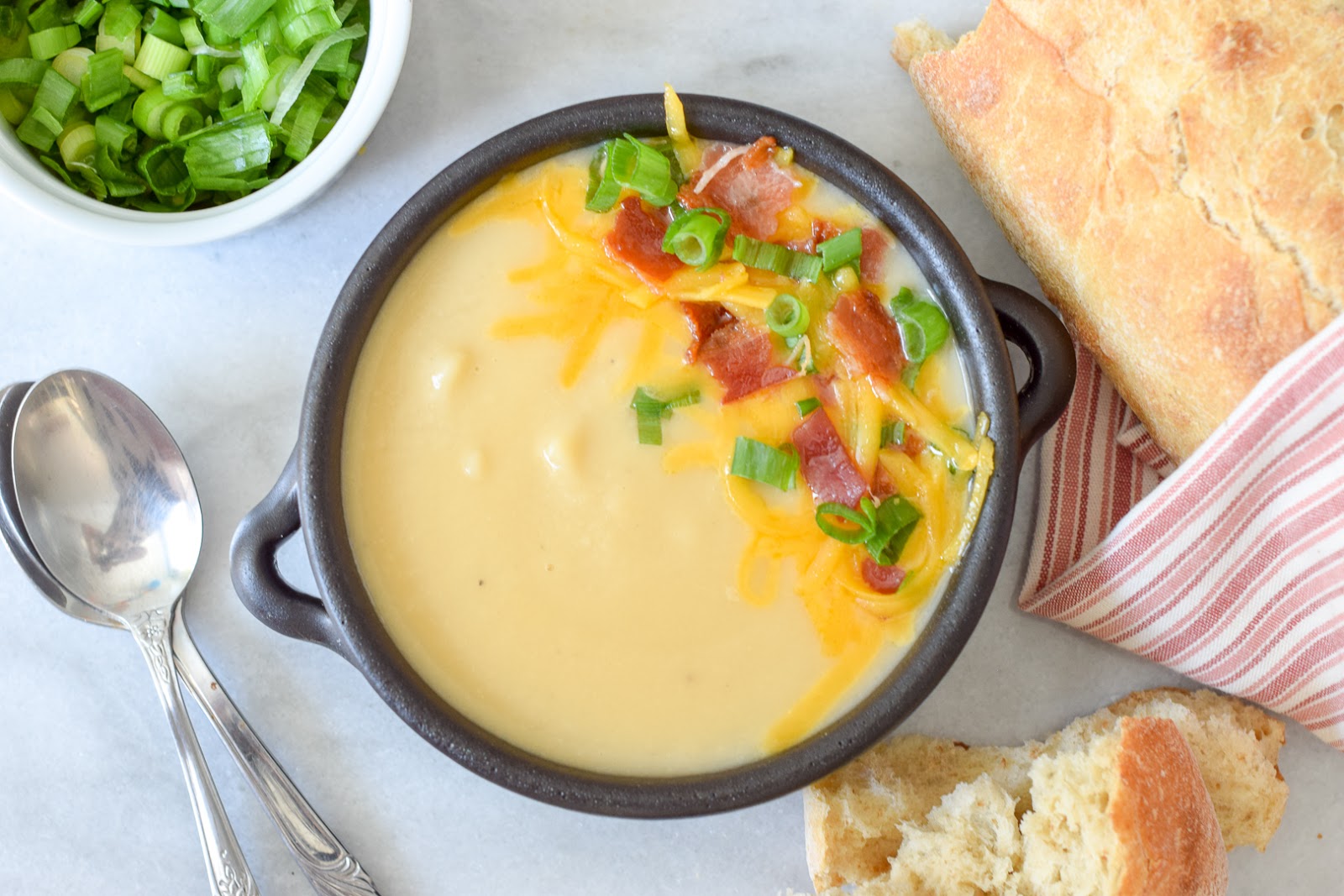 Okay, so now you've tried a few recipes and they've turned out great. Woohoo! Let's step it up and get ready to impress the family with this modified but just as delicious version of a classic Butter Chicken.
Ever thought about making a pork shoulder but didn't want to spend all day dealing with it? Worry no more – this pork shoulder is done in just under an hour. Serve it in pitas like it is shown in the recipe, or turn it into a Greek-style bowl and meal prep lunch for the week.
Click here to explore more Instant Pot recipes on our Meal Ideas site.
Have a question about nutrition? Our Mealtime Mentors would love to help! Reach out at AskFestivalDietitians.com or find them on Facebook, Instagram, Pinterest and Twitter.
Disclaimer: The information provided here is intended for general information only. It is not intended as medical advice. Health information changes frequently as research constantly evolves. You should not rely on any information gathered here as a substitute for consultation with medical professionals. Information may not be reproduced without permission from Festival Foods. We strongly encourage guests to review the ingredient lists of suggested products before purchasing to ensure they meet individual dietary needs. All products not available at all Festival locations.