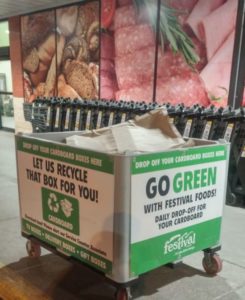 Earth Day is April 22, which makes it a great time to highlight some of the things our company is doing to be kind to the environment. Among them: Providing cardboard recycling services to our guests. Each of our stores has a cardboard collection bin in front. It's available for anyone to drop off cardboard for recycling – any size, any volume.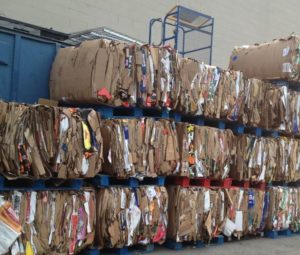 We recently visited the paper mill that recycles our cardboard and here's what we learned:
Festival Foods is on track to recycle over 10,000 tons (20 million pounds) of cardboard this year. Our company has already recycled over 6 million pounds since the beginning of the year.
All of our cardboard gets recycled locally — right here in Wisconsin.
It ends up being turned into the boxes for many of the products you'll find in our stores.