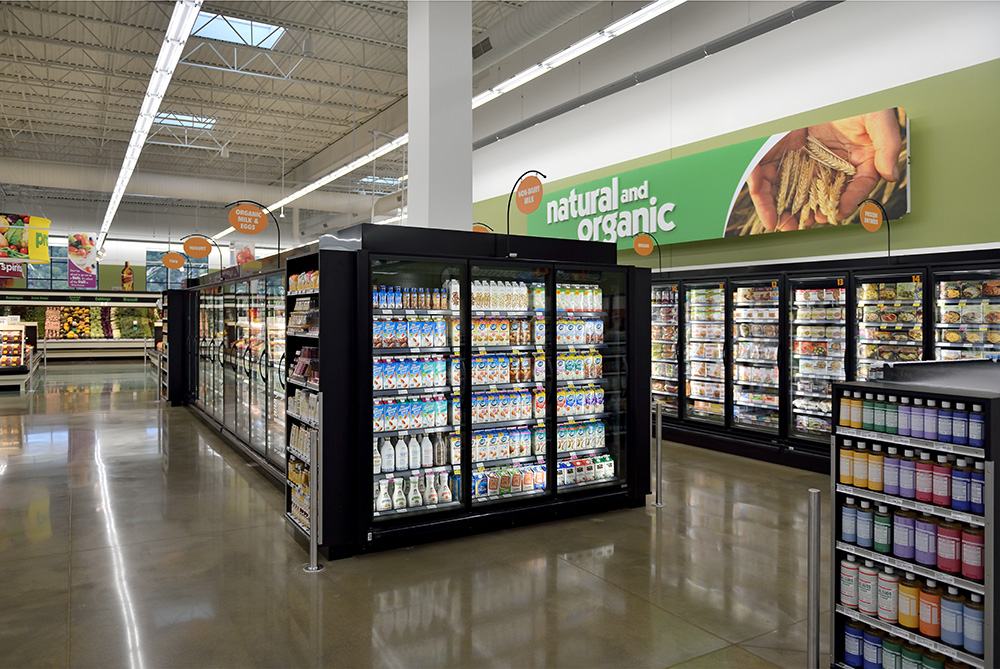 Grocery shopping is easy, and most of us have been doing it for a while. However, grocery shopping looks a bit different during a global pandemic. Health officials have advised that we minimize our grocery shopping trips, which means stocking up on groceries for two to three weeks at a time.
Plan ahead, but don't panic! Here are three tips to help you manage a big shop without feeling overwhelmed.
Take inventory: Go through your kitchen and take stock of what you already have and begin to plan your meals around that. Before you head to the grocery store, look through your cupboards, refrigerator and freezer to see what you already have on hand. Then, you can plan for recipes that utilize some of those ingredients. Take a few minutes and review a list of recommended pantry staples from our Mealtime Mentors. Oh, and a quick reminder that sometimes ingredients get pushed to the back and forgotten about, so spending a few minutes taking inventory is a great way to save money.
Create a plan: Come up with a strategy for the next 14 to 21 days. Plan to make double the servings for a few recipes so you can freeze some of it for later when you don't feel like preparing a meal. You can also find different ways to incorporate one type of food throughout the week. For example, you can cook a whole chicken and serve it with brown rice one day and use it to make soup or chicken sandwiches later on in the week. On our Meal Ideas site, you can search for different recipes based on ingredients you have on hand. You may also find this information about grocery shopping during the pandemic helpful. The first week of meals can incorporate more fresh ingredients (fresh produce, etc.) that may spoil more quickly. Then you can use canned or frozen produce items that are more shelf stable for meals the next week or two. When it comes to incorporating meat and other protein sources into your meals, check out these tips on safely freezing meat. Don't worry, you will not be stuck to eating rice and beans every day!
Create a shopping list with the items you need. After you've created a meal plan for you and your family, make a plan before you head into the grocery store so you can get in and get out in a reasonable amount of time. Only walk down the aisles with products you need. This will help to avoid impulse buys and likely will minimize the items you will touch. It's easy to over-shop during times like these, but try to only buy what you need for 2 to 3 weeks at a time.
Have a question about nutrition? Our Mealtime Mentors would love to help! Reach out at AskFestivalDietitians.com or find them on Facebook, Instagram, Pinterest and Twitter.
Disclaimer: The information provided here is intended for general information only. It is not intended as medical advice. Health information changes frequently as research constantly evolves. You should not rely on any information gathered here as a substitute for consultation with medical professionals. Information may not be reproduced without permission from Festival Foods. We strongly encourage guests to review the ingredient lists of suggested products before purchasing to ensure they meet individual dietary needs. All products not available at all Festival locations.