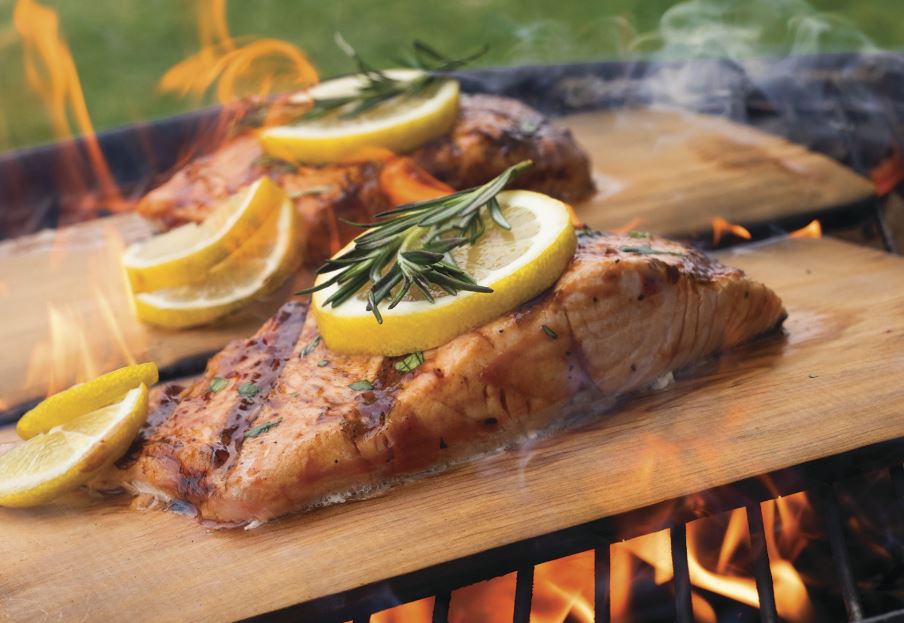 It's hard to believe, but summer is right around the corner, so it's a great time of year to spend as much time as possible outside in the sun!
Cooking on a grill directly heats the bottom of the food (the opposite of broiling), so there is a large variety of different foods that make great options to try.
When you think of grilling, meat is probably the first food that comes to your mind. However, there are a ton of other options, including vegetables, fruits and seafood! You can combine these food groups with the traditional meat you are grilling to create a delicious, healthy meal.
Here are a few tips to help you create a new favorite meal on the grill:
Best veggies to grill: Peppers, onions, tomatoes, zucchini, broccoli, asparagus, corn, mushrooms, romaine lettuce, carrots and green beans. Cut the veggies to your desired size and season them. Then, place in a grilling pan, on kabob skewers or in tin foil that can be placed right on the grilling grates.
Best fruits to grill: Watermelon, peaches, nectarines, cherries, pineapple, pears and grapefruit. If you choose to use larger cuts of fruit, they can be placed directly on the grill grates. Pineapple rings, peach halves or large pieces of grapefruit are great examples.
Seafood on the grill: Almost all seafood can be placed directly on the grill grates. Smaller pieces, like shrimp, can be put on kabob skewers or on a grilling pan.
Next time you decide to grill out, try one of these delicious recipes from our Meal Ideas site!
Teriyaki Beef Kabobs with Pineapple & Peppers
Chipotle Shrimp Tacos with Avocado Salsa & Lime Crema
Have a question about nutrition? Our Mealtime Mentors would love to help! Reach out at AskFestivalDietitians.com or find them on Facebook, Instagram, Pinterest and Twitter.
Disclaimer: The information provided here is intended for general information only. It is not intended as medical advice. Health information changes frequently as research constantly evolves. You should not rely on any information gathered here as a substitute for consultation with medical professionals. Information may not be reproduced without permission from Festival Foods. We strongly encourage guests to review the ingredient lists of suggested products before purchasing to ensure they meet individual dietary needs. All products not available at all Festival locations.