You went out and stocked up on freezer goods, pantry staples and longer-lasting perishables – now what? Our Meal Ideas site is the perfect place to look for inspiration. Explore recipes and filter based on diet, cooking method, course and more. All of our recipes have been tested by our team of Mealtime Mentors, so rest assured they're both delicious and nutritious. Here are a few of our favorite recipes that use up those pantry staples.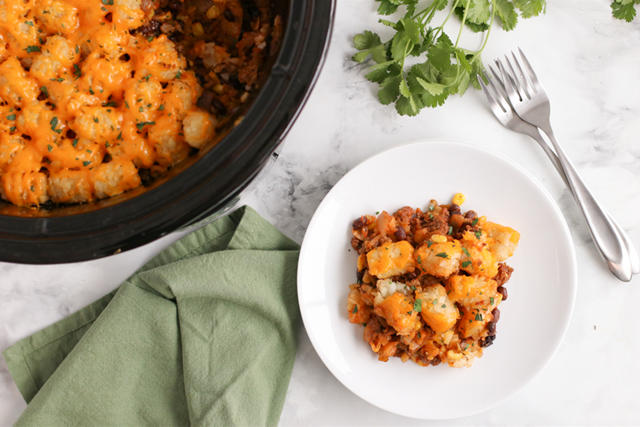 Slow Cooker Tater Tot Casserole
Tater tot casserole gets a fun new twist with some Southwest flavors! Give frozen veggies and plain ground beef a chance to shine with this easy slow cooker meal.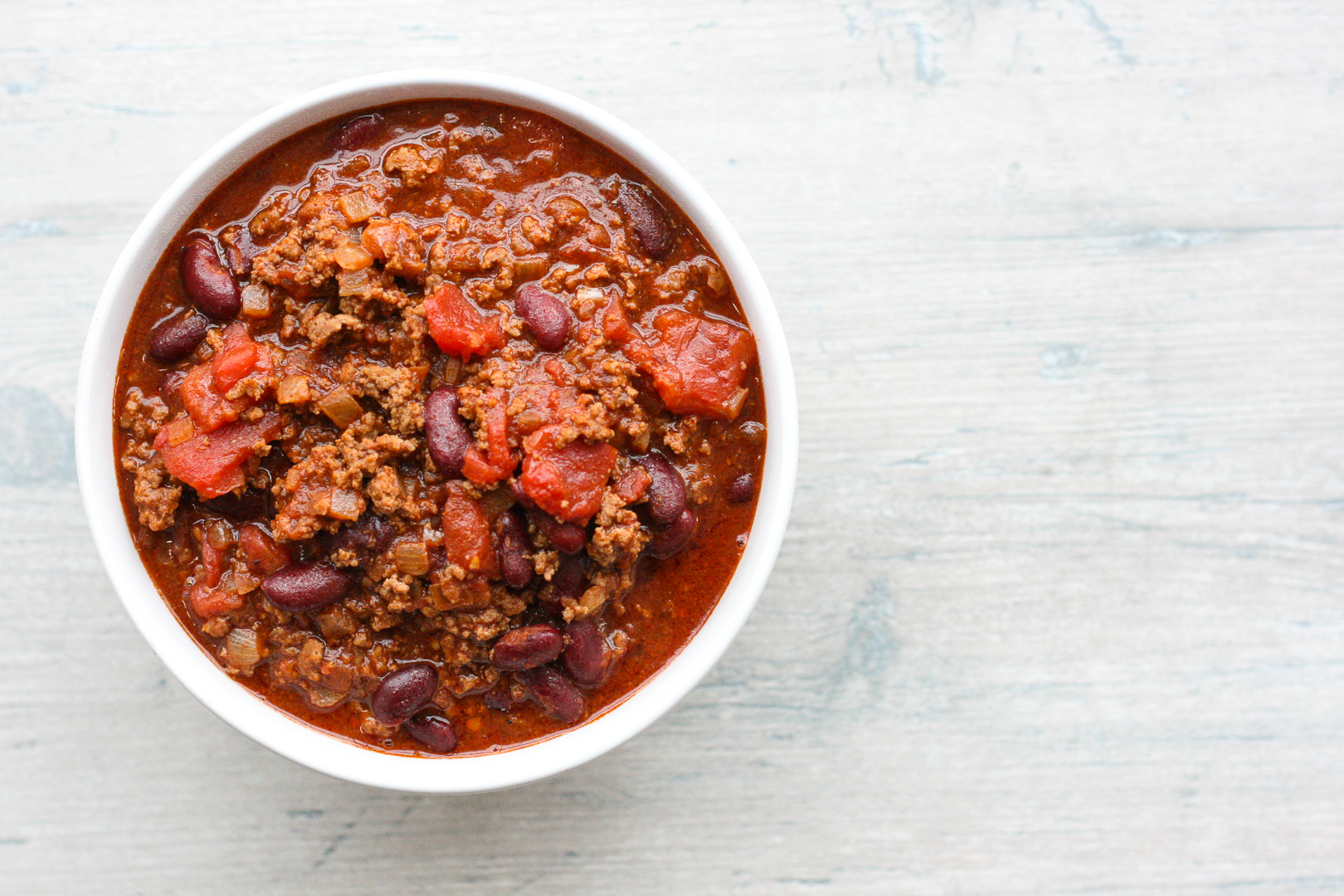 This filling chili is a great way to use up those canned beans! No kidney beans? No worries! Any beans you have on hand will do.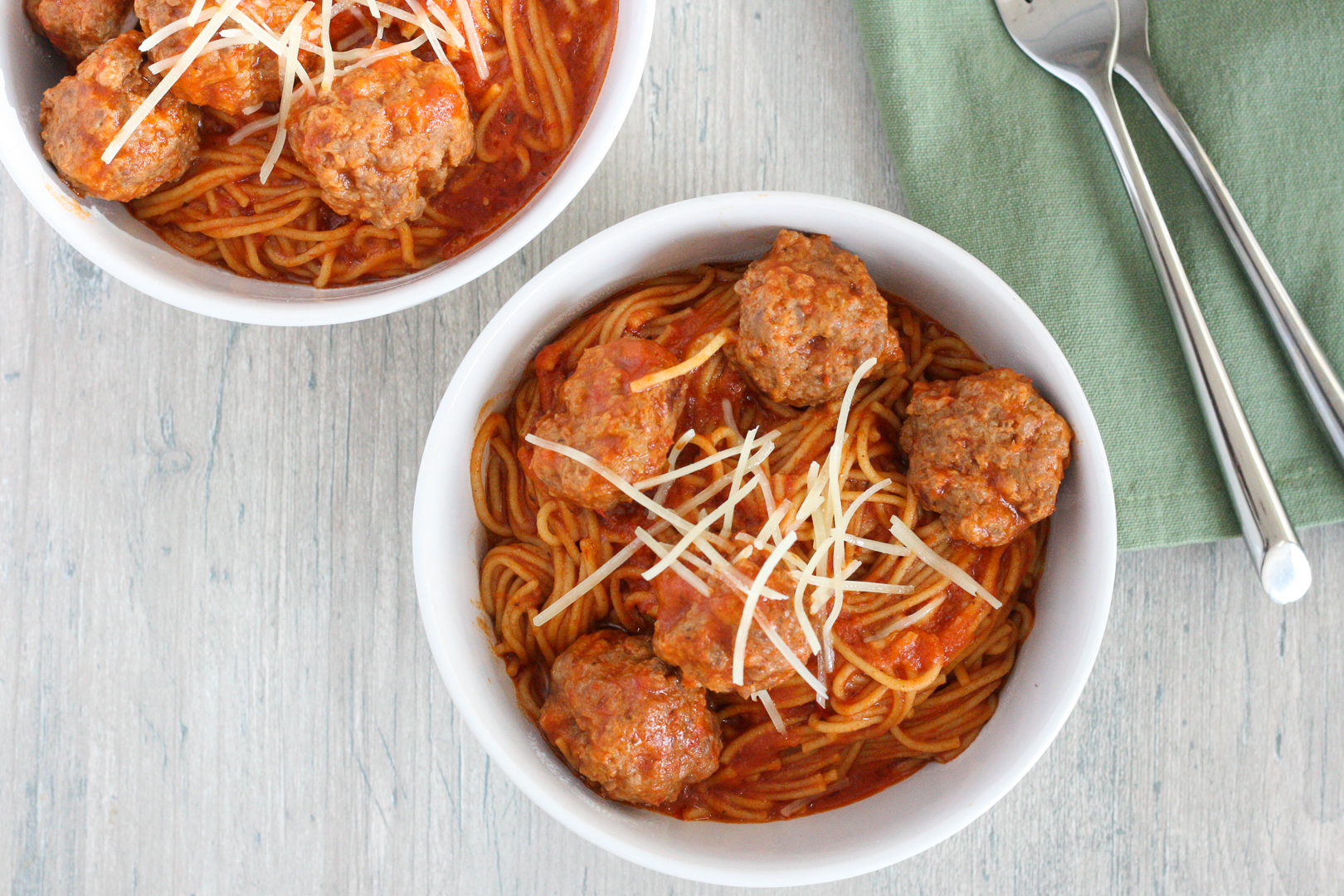 Instant Pot Spaghetti & Meatballs
Now's the perfect time to learn how to use that Instant Pot and cook up some of that pasta and sauce you have in the pantry!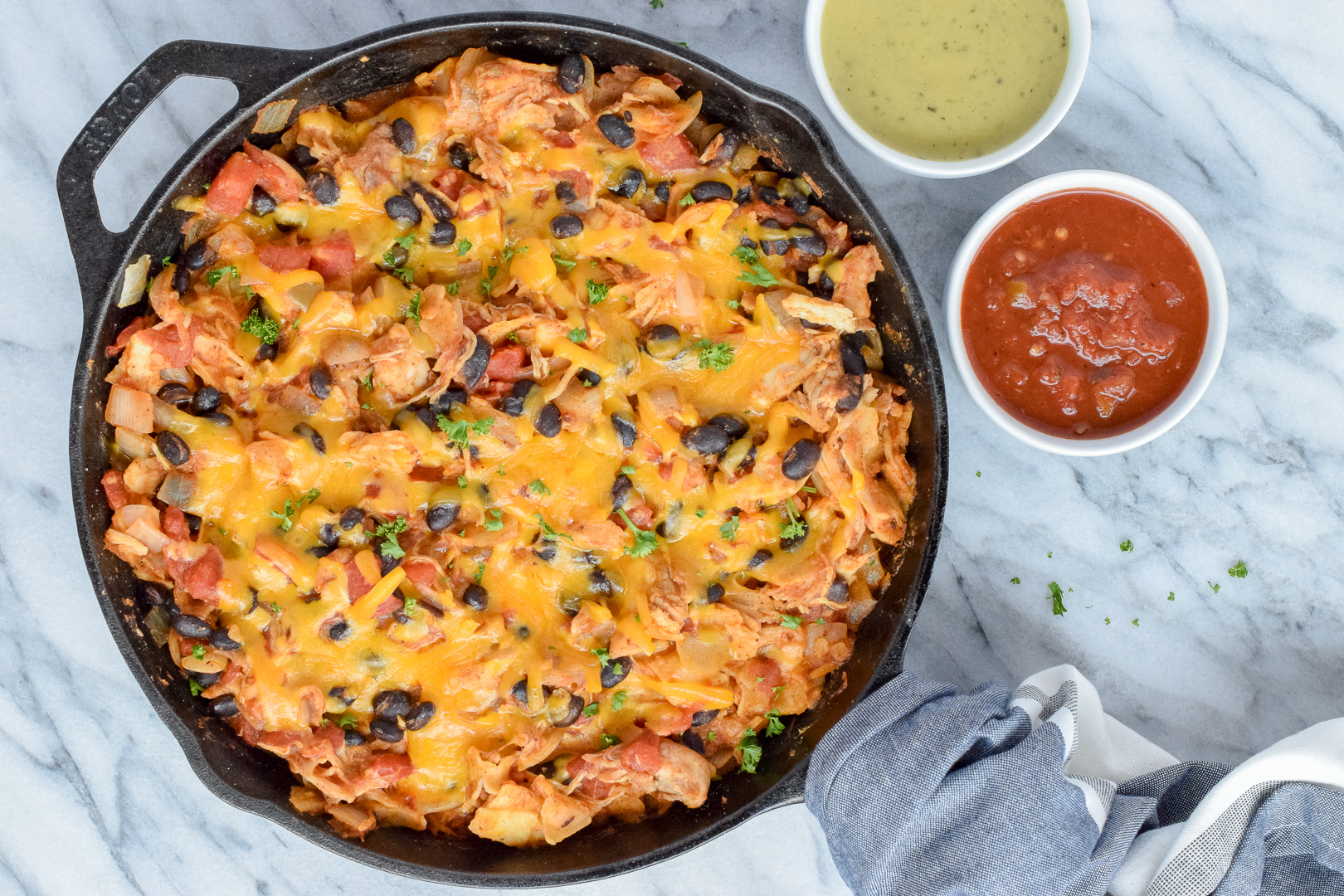 Chicken & Black Bean Enchilada Skillet
Spice up that chicken with this zesty flavor-packed meal! This one skillet meal can be customized with your favorite types of beans, cheese and delicious toppings.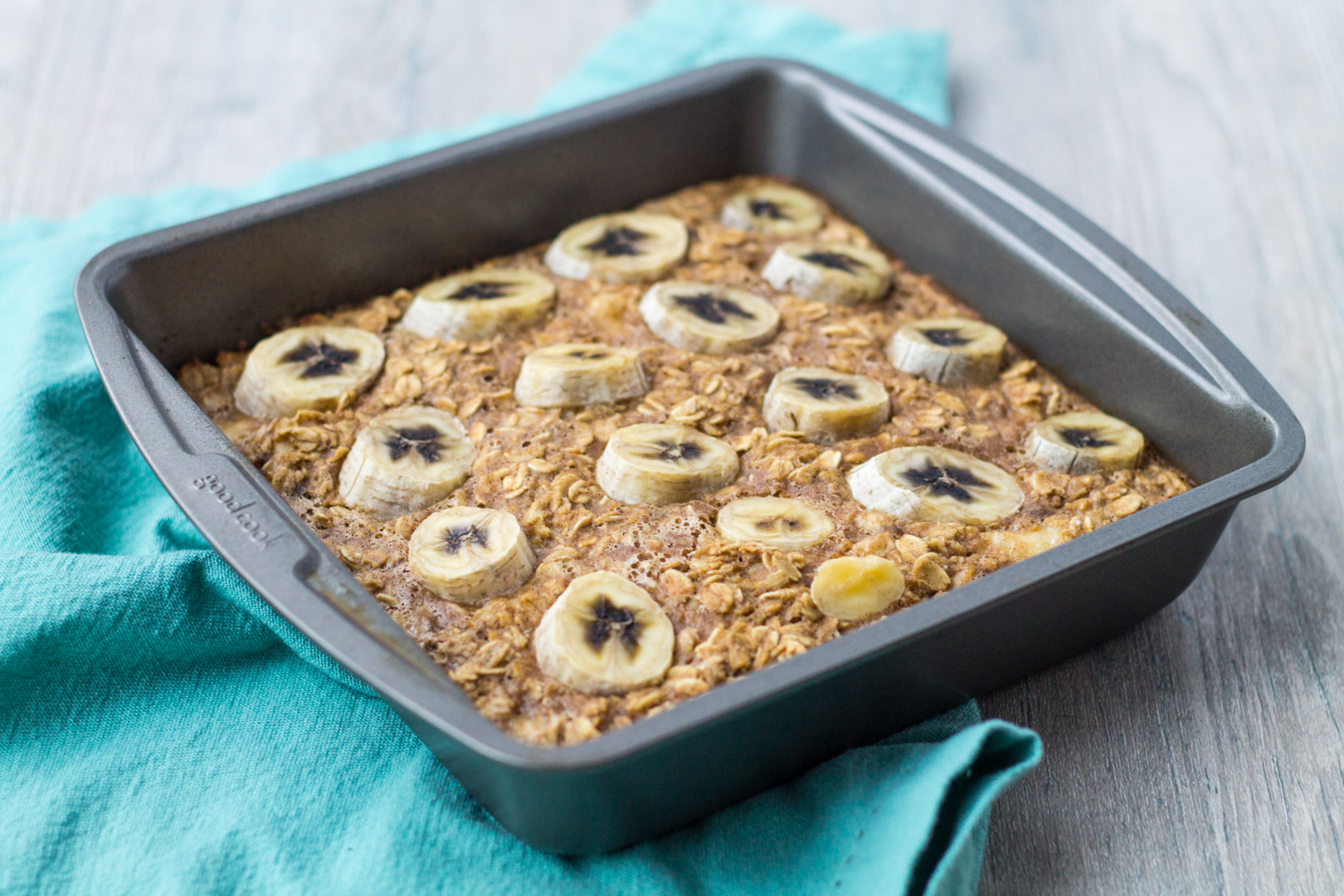 Peanut Butter Banana Oatmeal Bake
This Peanut Butter Banana Oatmeal Bake is the perfect way to use up browning bananas and plain oatmeal.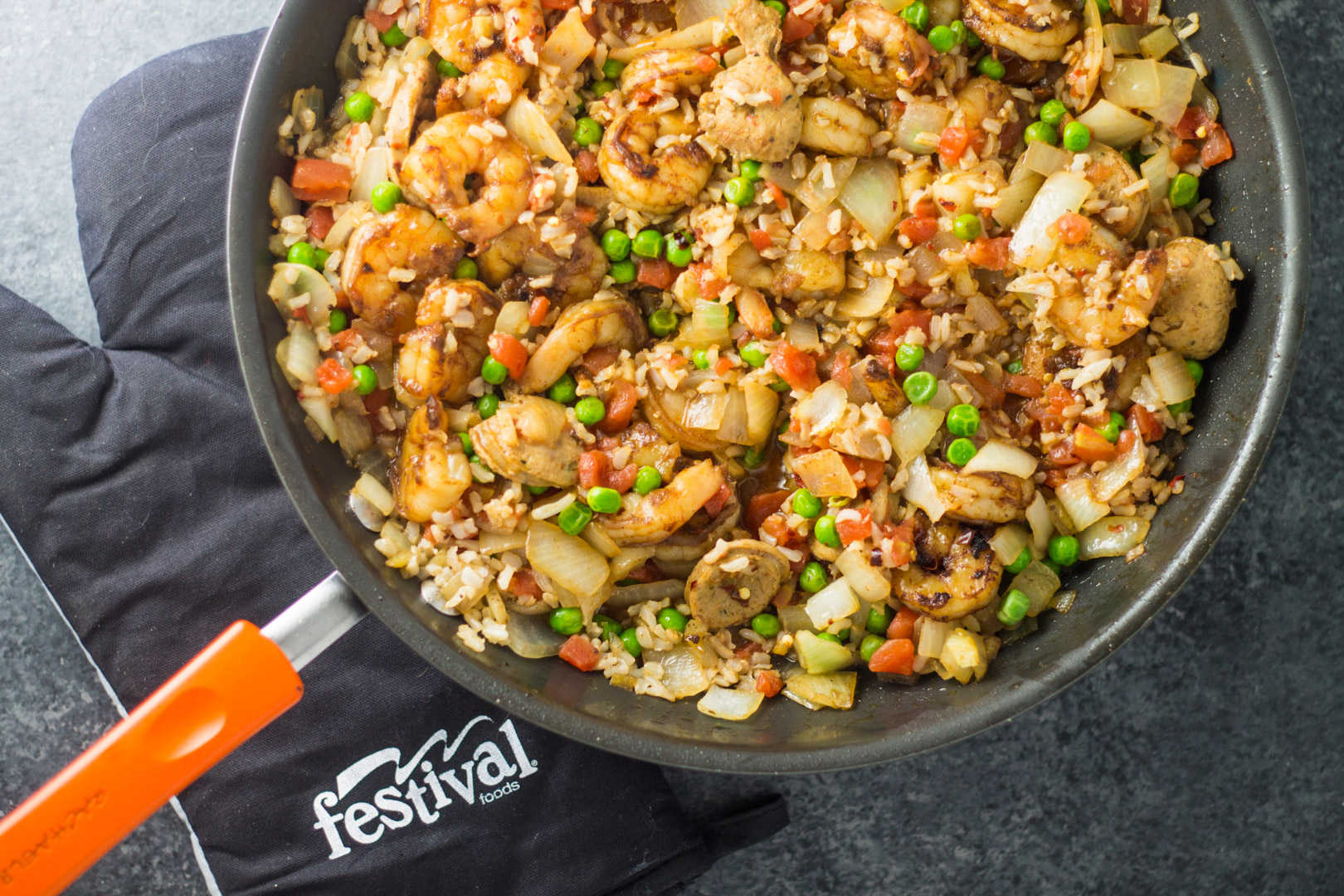 Dig out that lonely bag of frozen shrimp from your freezer and whip up this delicious dish packed with veggies and whole grains.
Have a question about nutrition? Our Mealtime Mentors would love to help! Reach out at AskFestivalDietitians.com or find them on Facebook, Instagram, Pinterest and Twitter.
Disclaimer: The information provided here is intended for general information only. It is not intended as medical advice. Health information changes frequently as research constantly evolves. You should not rely on any information gathered here as a substitute for consultation with medical professionals. Information may not be reproduced without permission from Festival Foods. We strongly encourage guests to review the ingredient lists of suggested products before purchasing to ensure they meet individual dietary needs. All products not available at all Festival locations.