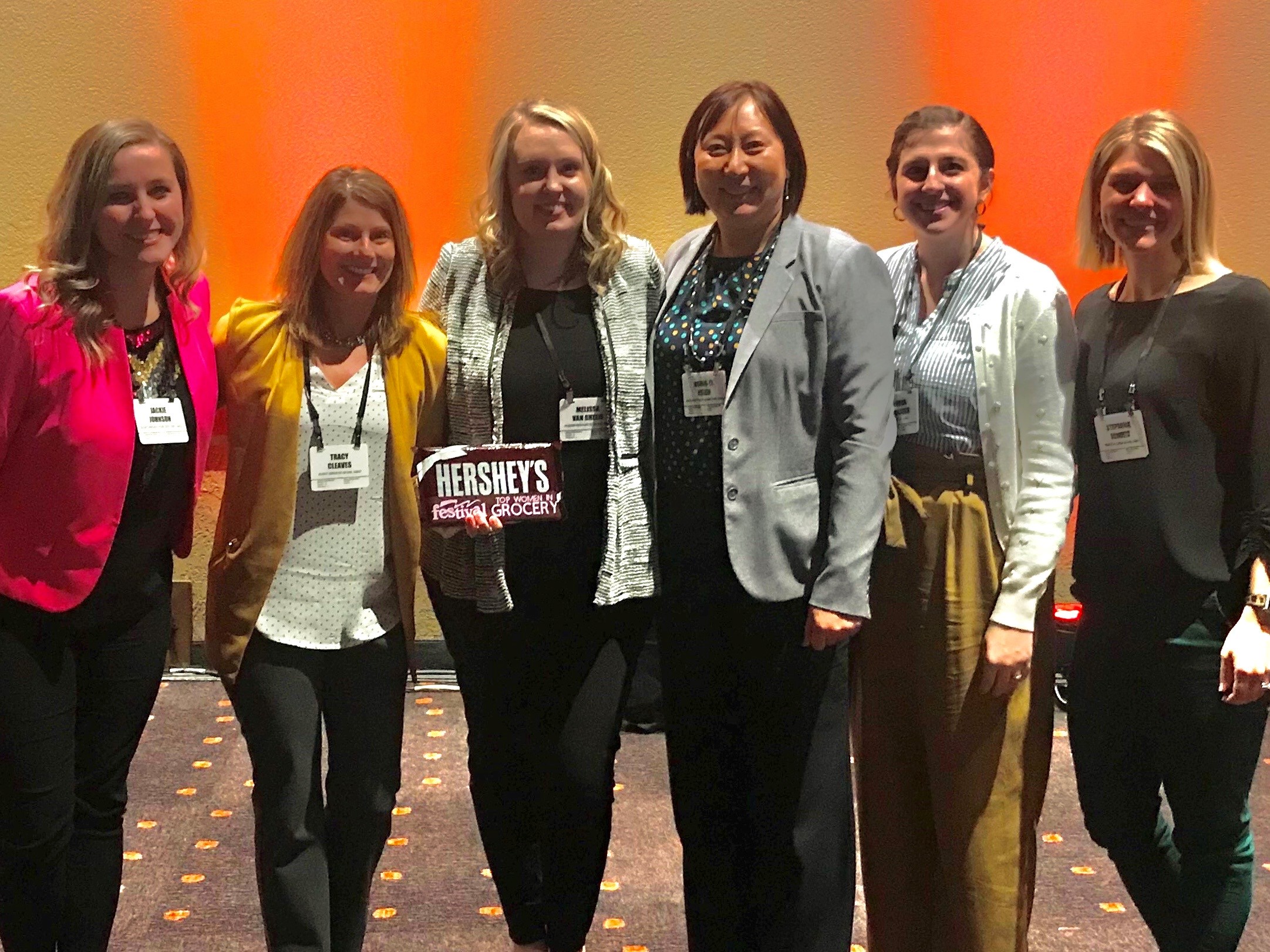 Over the past few years, Festival Foods has been thrilled to celebrate some of the women who make our company, and our associates, better every day. Six Festival Foods associates have been listed among the Top Women in Grocery by Progressive Grocer since 2016.
In 2019, they included Amanda Salwasser, the director of our Mall Drive store in Eau Claire, who was among the magazine's Store Managers listing, and Hsing-Yi Hsieh, Food Protection and Regulatory Affairs Director, who was among the Rising Stars.
Last year, Salwasser's store had 11.34 percent EBITA as a percentage of sales, which was substantially higher than the 4.14 percent company average. And in 2018, she maintained 93 percent of the previous year's sales, even with two new Festival Foods locations opening in the same market during that time.
Hsieh directs Festival Foods' food safety and regulatory compliance programs and leads a team responsible for the review of all product labels. She has helped to transform the company's food safety program to a risk management model and enhanced the organization's food safety culture.
In 2018, recipients were: Tracy Cleaves, Senior Director of Guest Services, and Melissa Van Gheem, Senior Director of Human Resources. Both were named Rising Stars as part of that year's Top Women in Grocery Award.
Cleaves has led our company's largest department through a period of tremendous growth; the number of our store locations has grown to 33 with nearly 7,600 associates. During her tenure, she has helped update receipts to better serve our guests and created efficiencies that reduced labor costs.
Van Gheem has cultivated relationships with senior leaders, store leadership teams as well as with her robust team, which includes in-store HR managers. She has helped overhaul our company's performance management process and partnered with other teams to develop and roll out an Associate Empowerment Program.
In 2017, Jackie Johnson, Assistant Director for Asset Protection, was among the Top Women in Grocery.
Johnson works to protect company assets and increase profitability through analyzing, reporting and communicating key operational business opportunities through exception reporting systems and loss prevention technological best practices.
And in 2016, Stephanie Schultz, Senior Director of Marketing and Communications, was among Progressive Grocer's Top Women in Grocery. Since Schultz started with company in 2009 as its only registered dietitian, she has gone on to build the team into the what's now the Mealtime Mentors and she also oversees the company's marketing and communications efforts.