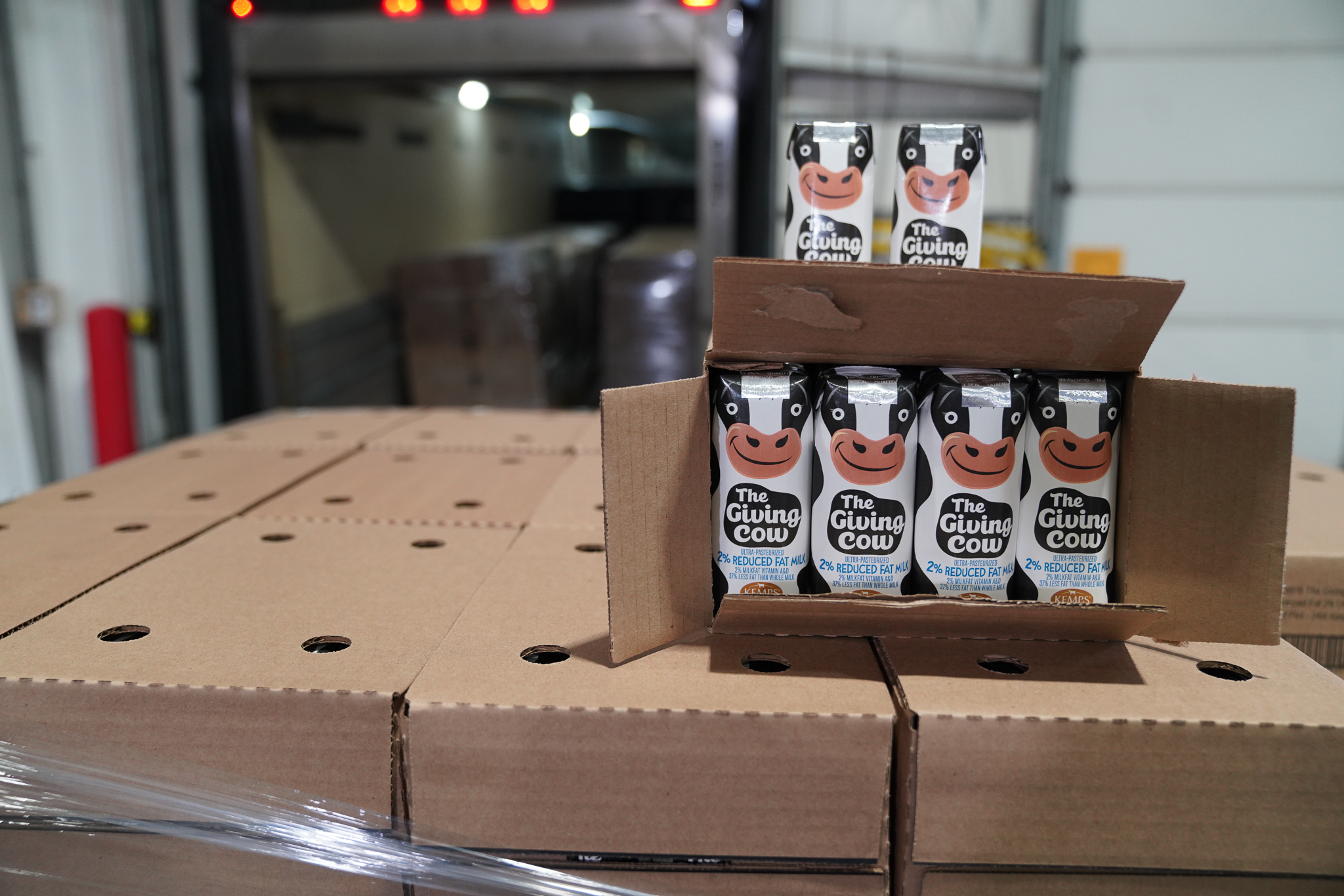 As food banks report unprecedented demand across the United States with school closures and millions of Americans losing jobs, we're working with Kemps to provide shelf-stable milk to area food banks.
Festival Foods has partnered with Kemps to provide Feeding America Eastern Wisconsin with 36,000 Giving Cow packs for the local community.
The single-serve, 8-ounce packs of ultra-high temperature (UHT) pasteurized milk have a shelf life of up to 12 months. Typically, fresh milk has a shelf life of approximately 20 days from processing.
Feeding America, with its more than 200 affiliates across the country, has projected a $1.4 billion shortfall in the next six months alone.
Late last year, Festival Foods worked with Kemps to launch its new "Giving Cow Project" hunger awareness campaign. It has already donated 500,000 containers of specially-designed, shelf-stable milk to Feeding America Eastern Wisconsin and other food banks in Minnesota, Illinois and Iowa.
More information about the project is online here.