Festival Foods is sending six associates to compete for the chance to be the best bagger in Wisconsin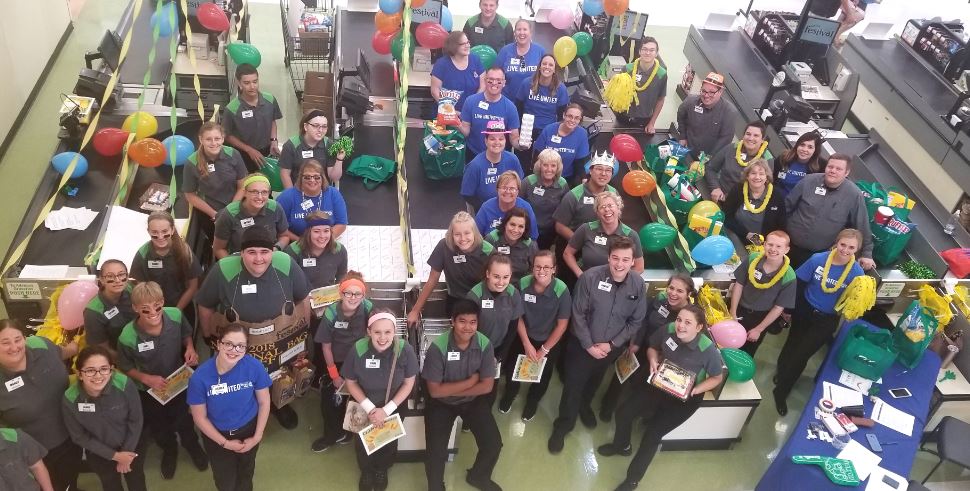 Ready, set, bag! Those groceries. Six of our expert baggers are headed to the state bagging competition, called the Great Wisconsin Bag-Off, on Wednesday, Oct. 17, in Green Bay.
Each won their regional contest (we hosted them at our stores throughout the state), beating out their Festival Foods colleagues for a chance to compete against the best in Wisconsin. Participants are scored on speed, distribution of weight between bags, "proper bag building technique" as well as style, attitude and appearance.
We also named the winners of our Team Spirit awards, which are traveling trophies that go to one store per market — the store with the best cheering section, best sportsmanship and best overall performance. Team Spirit trophies are currently at the following stores:
– Emilie from our store on Green Bay's east side (pictured below) who beat out associates from our Green Bay area stores as well as those in Manitowoc. The Front End team from the store on Green Bay's north side, on University Avenue, was the Team Spirit Award Winner.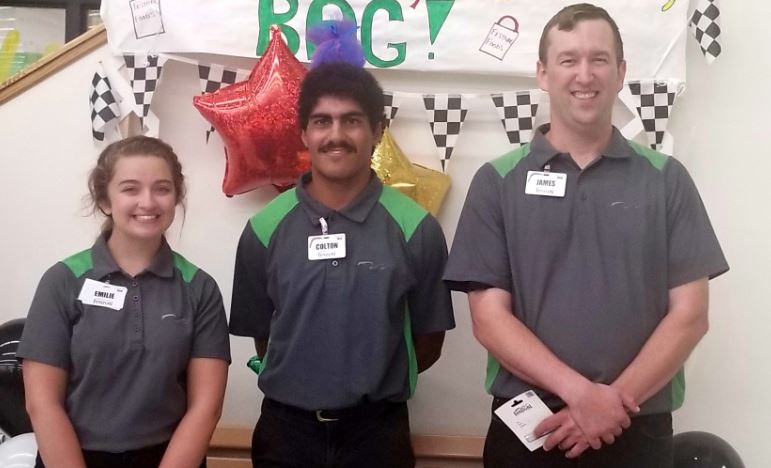 – Taylor from our Neenah store, who beat out associates from our stores in the Fox Valley as well as the Fond du Lac location. The Front End team from our store on Nothland Avenue in Appleton won the Team Spirit Award at that regional contest.
– Ava from our Somers store (pictured below), who beat out her teammates from our stores in Kenosha, Mount Pleasant and Sheboygan. The team from Mount Pleasant won the Spirit Award.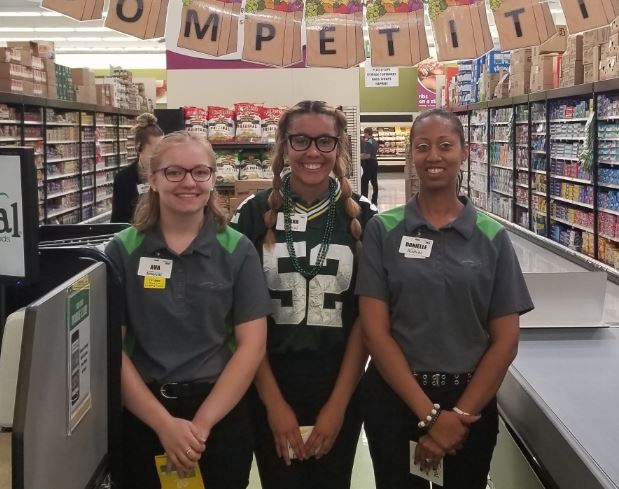 – Ann from our Marshfield location, who beat out her competitors in that region. The team from Marshfield also won the regional spirit award there.
– Christopher from our Baraboo store, who beat out the competition from our stores in that area. The team from Madison won the spirit award there.
– Dakota from our Onalaska location beat out other baggers at the contest on the west side of Wisconsin. The team from our Village store in La Crosse won the spirit award in that contest.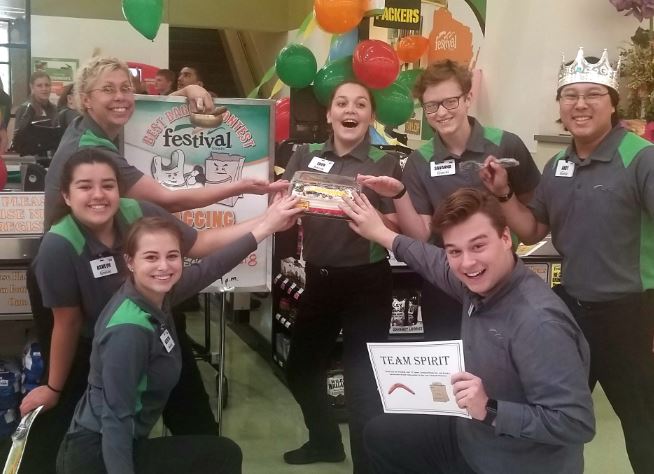 As you can probably guess, we're really excited about the upcoming state contest and can't wait to see our associates shine. Bonus: You can catch it too by watching our live Facebook broadcast on Wednesday, Oct. 17. We'll also have plenty of details on Instagram too!