Festival Foods hosts Heroes Cafe programs at stores across Wisconsin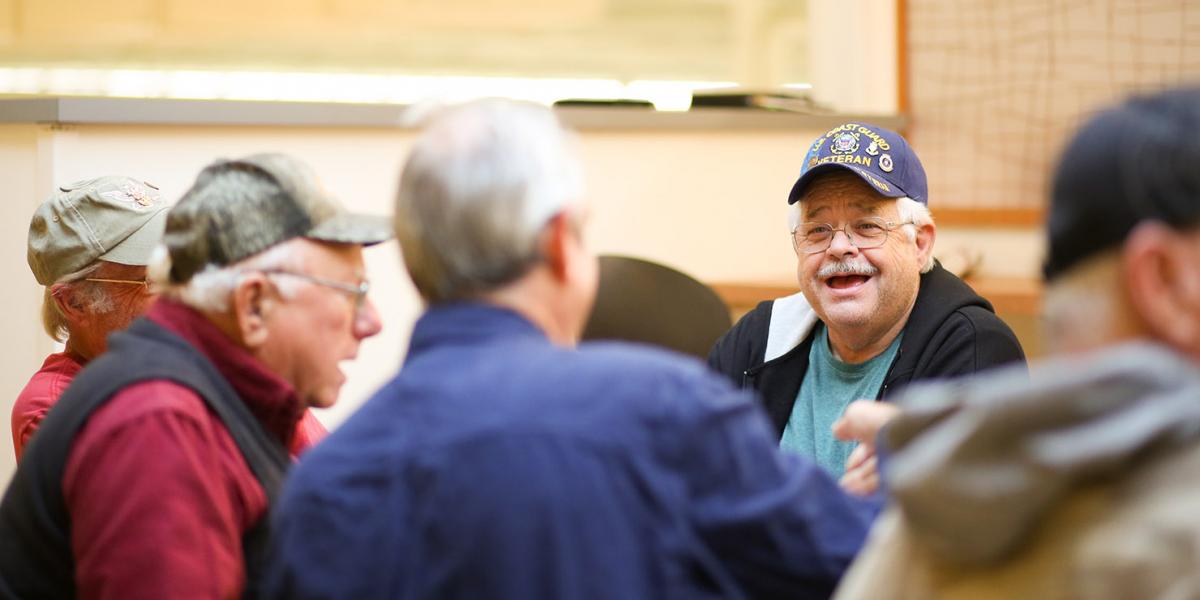 A number of our stores across Wisconsin host programs aimed at gathering together veterans for coffee, donuts and conversation. Our stores that offer this program are in: Baraboo, Janesville, Kenosha, Menasha, Neenah, Portage, Sheboygan, Tomah, Somers, La Crosse-Village and the store on University Avenue on Green Bay's north side.
Our stores in Fond du Lac and on Birch Avenue in Eau Claire and the store on North Clairemont in Eau Claire started their Heroes Cafe in November. We recently took over operations at the Festival Foods in Mauston and that location will begin offering a Heroes Cafe program began in December. Our Fort Atkinson location will begin offering the program, which will run 8-10 a.m. each Friday, on Feb. 22.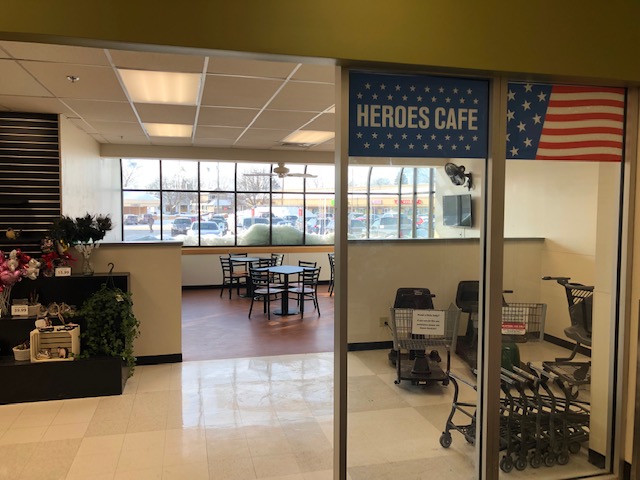 Most of the programs meet 8-10 a.m. on Fridays. A few exceptions:
– They're 8 a.m.-noon each Friday in Kenosha.
– The program in Tomah happens from 8-10 a.m. each Thursday.
– In Sheboygan, they're held the first and third Friday of each month.
– At our La Crosse-Village store, veterans get together the second Friday of each month. 
– Our Somers location hosts the program from 8-10 a.m. each Wednesday.
– A group of veterans meets each Friday outside of our store called Lakeside Foods in Paddock Lake between Memorial and Labor Day.
– Starting on March 6, Our Eau Claire – Birch store hosts veterans each Wednesday from 8-10 a.m.

Hosting the Heroes Café is one of the many ways we like to demonstrate our commitment to building relationships with guests and area organizations that help so many. With more than 7,000 associates at our 31 stores, we are honored to be able to give back to communities through event sponsorships and charitable giving to a variety of programs and organizations across the state.
The Heroes Café began in 2011 at the former Spiegelhoff's SuperValu in Kenosha. Festival Foods, which acquired the SuperValu and built a new store nearby in 2013, offered to continue the American Heroes Café inside the new store. Today, dozens of veterans stop by the Festival Foods-Kenosha community conference room each week.