Festival Foods is the first retailer to carry Atlantic Salmon raised by Wisconsin-based aquaponics facility Superior Fresh
Festival Foods is the first retailer to carry Atlantic Salmon raised by Wisconsin-based aquaponics facility Superior Fresh


Hopefully, you already know this, but we're really big fans of local growers and food producers. That's part of the reason we were so excited to begin partnering earlier this year with the folks at Superior Fresh to bring our guests a new type of leafy green.
Superior Fresh is an industry leading aquaponics facility specializing in leafy greens. Their facility, which is situated on a 720 acre native restoration property in the Coulee Region of Wisconsin, is now producing Atlantic Salmon for our Meat & Seafood Department.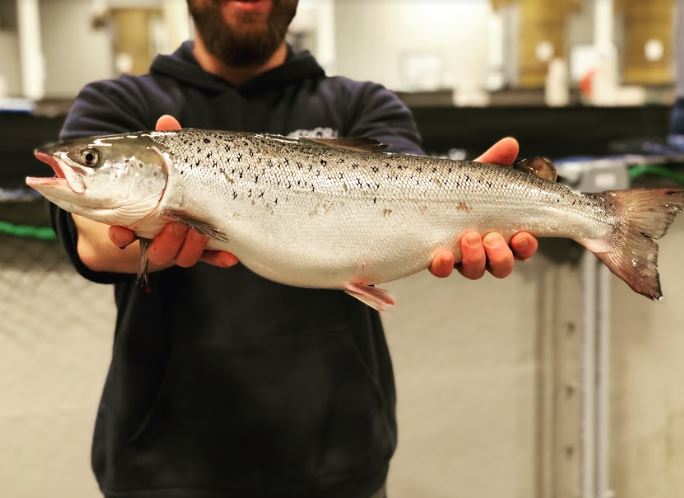 We're thrilled to be the first retailer to sell this incredible product! Fish at Superior Fresh are raised indoors in a recirculating aquaculture system, a method of aquaculture that is the best for the environment and gives growers complete control to create the perfect growing conditions. All Superior Fresh production water is irrigated and does not get discharged to surface waters of the state.
Six reasons you need to try this delicious fish:
1. They're grown right here in Wisconsin!
2. They are grown without any antibiotics or pesticides ever. No contaminants or pollutants like you'll find in the ocean.
3. They're high in Omega-3 fatty acids.
4. Superior Fresh received the Highest Sustainability Ranking of "Best Choice" by the Monterey Bay Aquarium Seafood Watch.
5. The fish are fed an organic diet.
6. Amazing flavor!