The Mezz (and more) at Festival Foods in Madison
The Mezz at our Madison store isn't just a cool place to hang out. Grab something to eat from our Deli and head upstairs for an adult beverage; we've got great specials throughout the week.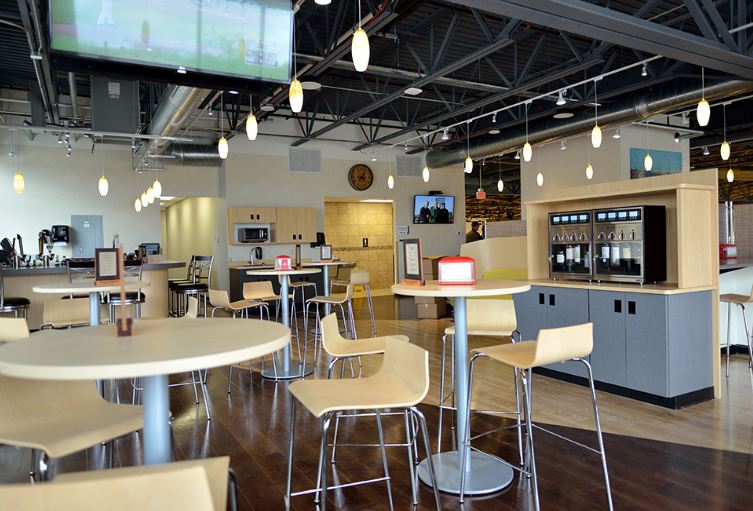 Our Madison store is unique. From its smaller footprint to the lounge area we call The Mezz, this definitely isn't your father's grocery store!
And yes, that is a self-serve wine bar along with an actual bar sitting above our grocery store at 810 E. Washington Ave. in Madison. You've got to see it to believe it! Follow along with our video of our store, which opened in April 2016.
There's plenty of space to park in our attached ramp. Bonus: It's free!
And when you're checking things out inside you'll soon see that The Mezz isn't just a cool place to hang out. You can grab a drink and a quick bite to eat. We've got specials throughout the week as well. Join us for Trivia Night 7-9 p.m. on Fridays, which features fun, free popcorn and small gifts for top finishers.
The Mezz hosts Happy Hour from 3 to 7 p.m. on Monday-Friday during the week.
Our Madison store also features a growler station in our Wine & Spirits Department, which is on the first floor. Bill Story, the director of that department for our company,  explains how this station works so our guests can get 64 ounces of freshly poured specialty craft beer. "There are going be some amazing beers poured right here!" Bill said.
Our patio a great place to take in some warm sunshine and a cold beer (or two). The patio at the store right on East Washington Avenue allows you to see all the way down to the Capitol building.