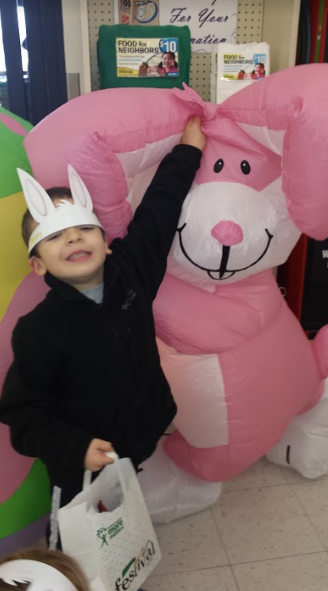 "Here comes Peter Cottontail, Hoppin' down the bunny trail, Hippity hoppin', Easter's on its way."
That's right! It's nearly time for Bunny Hop. That's the annual springtime event at Festival Foods locations across the state featuring the Easter Bunny as well as activities and treats for kids. This year's special event featuring the Master of All Colored Eggs will be from 10 a.m. to 1 p.m. on Saturday, April 13. For kids 8 and under, the Bunny Hop has a ton of fun things for kids as well as a chance to meet the Easter Bunny.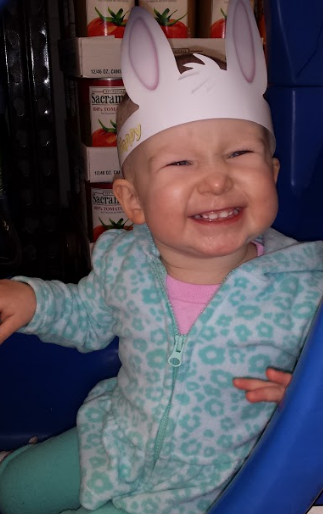 Get pictures of the kids having fun at the event, submit them online to festfoods.com/photos and you could win a $100 gift card! We'll announce the winner on Facebook on Monday, April 15, with a special post.
The Bunny Hop isn't just fun for kids (and their parents), it's a favorite among our Festival Foods associates. Our colleagues look forward to putting on their own bunny ears and interacting in a fun way with our smallest, and cutest, guests. The event offers plenty of Easter-themed goodies, healthy snack options and activities.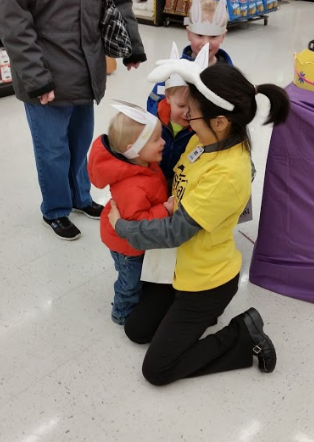 We saw many children who suffer from food allergies really enjoy our Teal Pumpkin offering at our annual Boofest so we're going to continue to bring the same kind of allergen-free option to the Bunny Hop. That means plenty of non-food treats and activities for those kiddos with food allergies — just look for those teal bunnies!