Festival Foods opens in Madison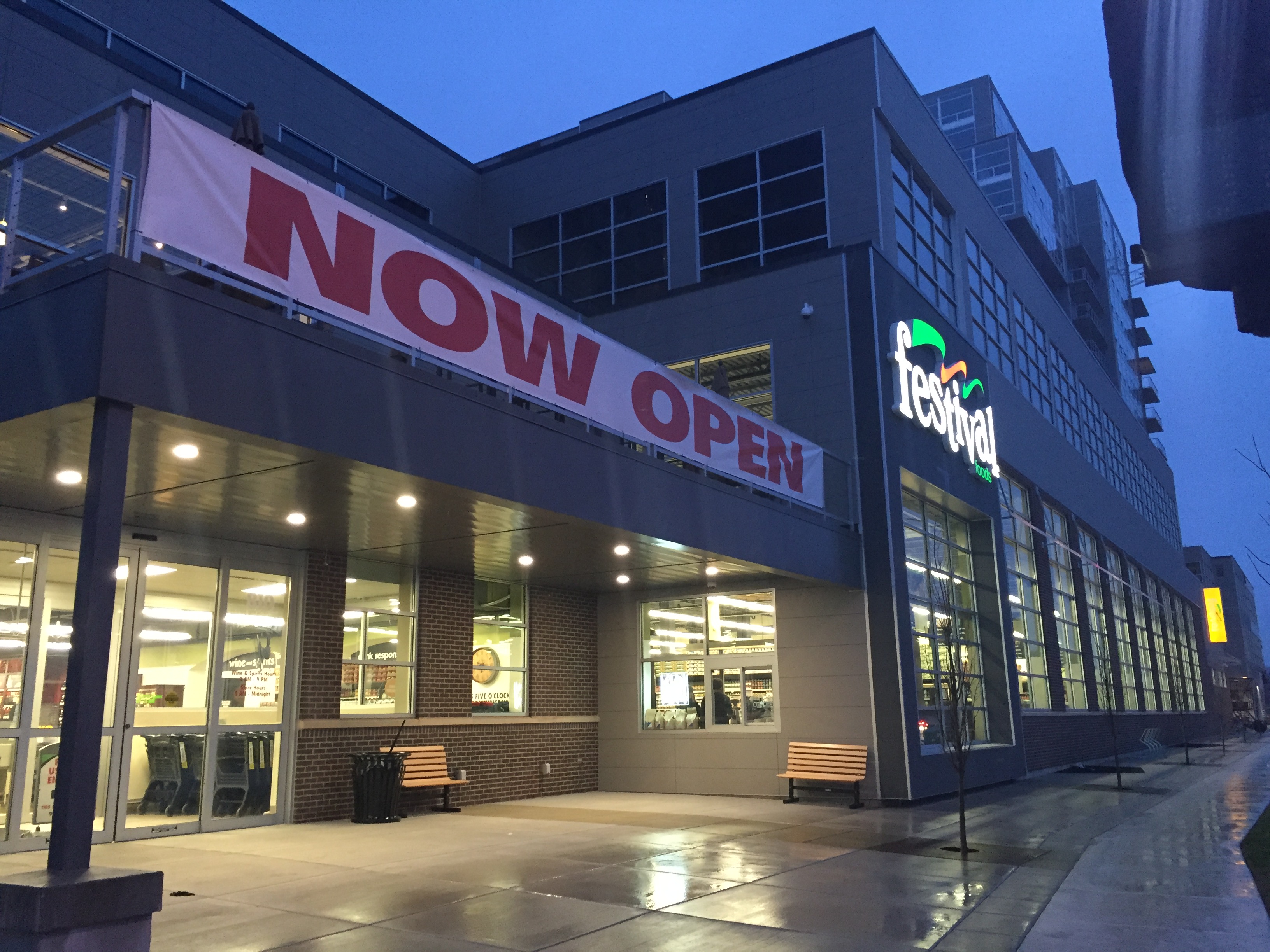 That's right. We are open in Madison. The newest Festival Foods — and store No. 22 in Wisconsin — opened at 6 a.m. this morning at 810 East Washington Avenue. Our 55,000-square-foot store offers natural and organic foods, market fresh produce, a scratch bakery, fresh sushi, a salad bar stocked with healthy selections as well as a hot food bar, an extensive deli selection, a well-stocked wine and spirits department and catering services.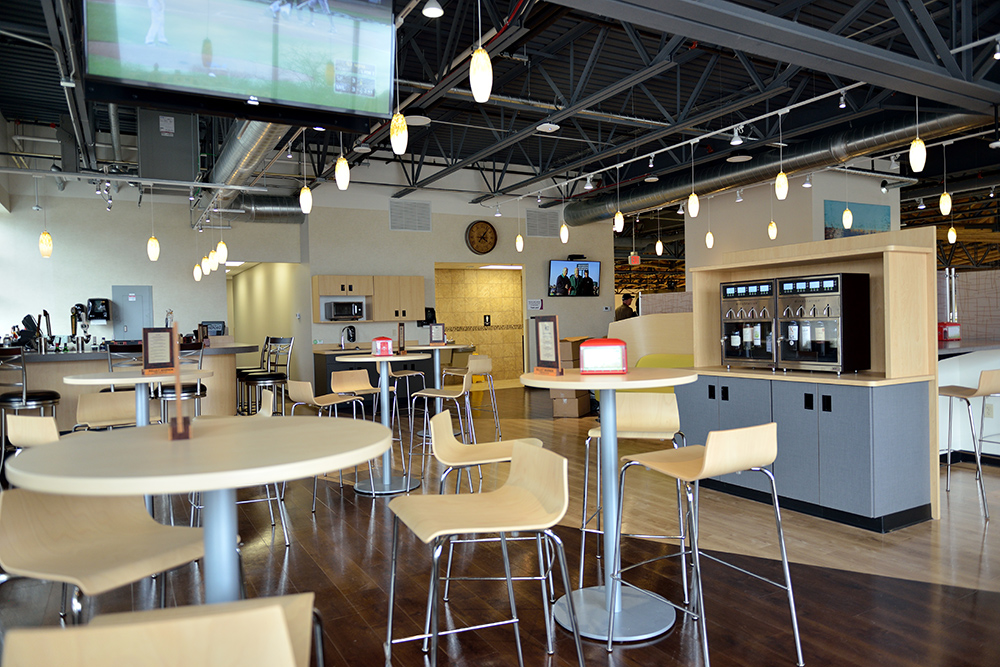 This unique location also features a dining area above the deli that serves wine and beer that we call The Mezz. Our Madison store also has a community conference room and a Tot Spot, which is Festival Foods' complimentary supervised in-store child care service. The store, which operates from 5 a.m. to midnight and employ an estimated 200 associates, also has a complete selection of groceries, meats and produce.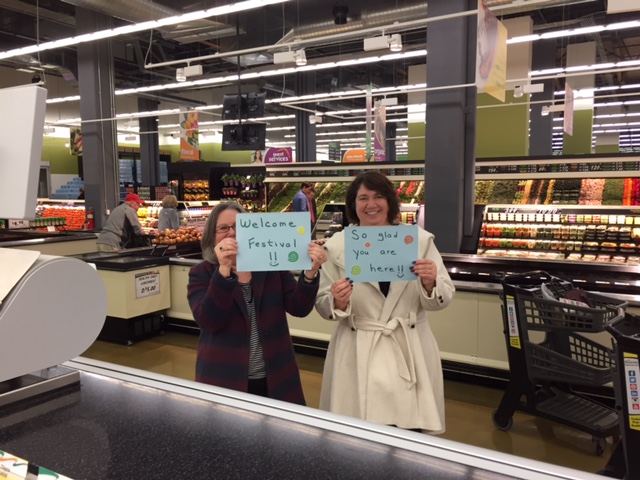 We're so glad to be here, ladies!
In an effort to further reduce our carbon footprint in this location, we're using round timber in place of structural steel and many of the building's trusses. By repurposing ash trees from Tenney Park that had to be removed due to the emerald ash borer, we're able to offer a beautiful alternative to traditional structural materials. We were thrilled to partner with WholeTrees® on this unique project.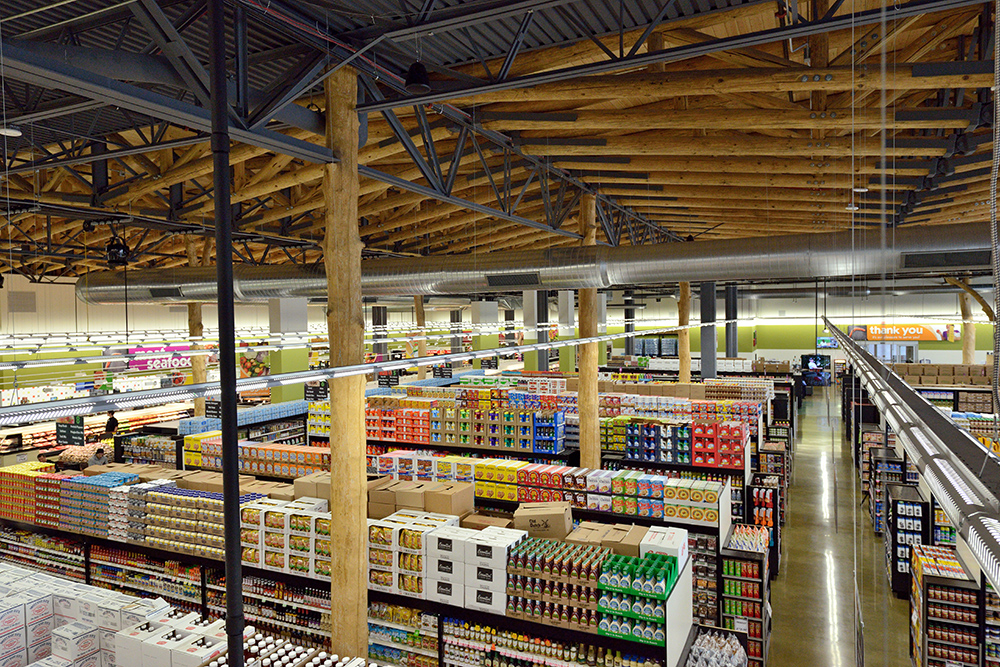 Mark Skogen, President and CEO of Festival Foods, said the company has been eagerly anticipating the opening of this store. "Madison represents a key opportunity to expand our business and to better serve our growing customer base throughout southeast Wisconsin. We are honored to become a member of this wonderful Wisconsin community," Skogen said. The new store exemplifies Festival Foods' continuing commitment to selection, pricing and service excellence, Skogen said. Check out our sneak peek video of the store via Facebook. "In today's marketplace, consumers have high expectations for the value they receive for their money as well as how they are treated," he said. "We are excited about the opportunity to offer Madison guests value-driven pricing, a wide selection that includes healthy choices, and a great shopping experience."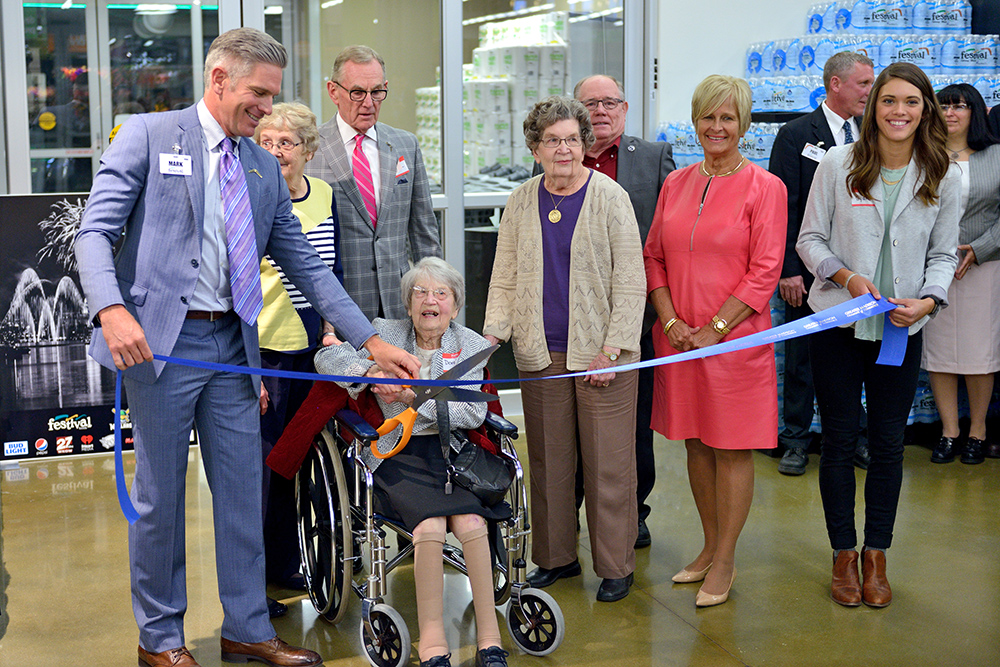 Three generations of the Skogen family were on hand for Thursday night's official ribbon cutting ceremony for the new store.
Parking for our guests is on the site in an attached — and covered — garage. Handicap stalls are on first floor of the parking ramp. We have two elevators — one that goes from 1st floor parking to the 2nd floor and then one that goes from the 1st floor of the store to The Mezz. We also have electric carts in the vestibule, which connects to the parking ramp, on the exit door side. We love meeting so many new guests at our Madison location! A few have asked about additional spots in the attached garage, which still is being worked on by construction crews. We expect the construction elevator, which is currently fenced in near the center of the ramp, to be removed in the coming weeks. That will help open up spots and ease navigation. The entire parking structure should be completed in just a few months. In addition to the store opening, Festival Foods also announced today that it will continue its commitment to community involvement in the Madison area by sponsoring the Festival Foods Shake the Lake again this summer in partnership with the Madison Mallards. The event is a free community celebration featuring the state's largest fireworks show, live music with some big-name acts including Guster, food and family activities. Festival Foods Shake the Lake will take place on Saturday, June 25, 2016 beginning at 4 p.m. on John Nolen Drive. So come in, spend some time with us and tell us what you think.