Festival Foods Simplifies Mealtime Prep with Step By Step Meal Kits
Each Step By Step Prep Meal includes everything from fresh meat and vegetables to the seasoning packets. They range from slow cooker choices that could feed a family of four to a skillet dinner for two ready in just 15 minutes.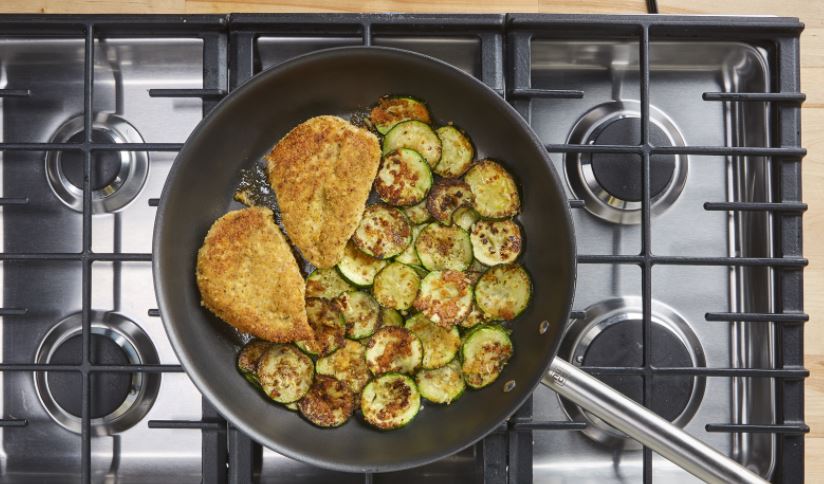 With the introduction of its signature Step By Step dinners kits, Festival Foods has made mealtime preparation easy for everyone.
The kits, available in our Deli, contain all the ingredients needed for a meal along with simple instructions, so busy cooks can easily prepare meals with fresh ingredients and minimal work. Salt and pepper are the only ingredients that may not be included in the kits!
Festival Foods' Step By Step Dinner Kits are different than many other dinner kits currently on the market. They require no minimum purchase and have less packaging. They also contain Festival Foods' signature fresh ingredients from local sources. As an added bonus, Step By Step Dinner Kits are prepared right inside the store by Festival Foods Deli associates.
The easy-to-read, color-coded packaging of Festival Foods' Step By Step Dinner Kits helps shoppers easily identify the number of people a meal can feed and approximate preparation time. Recipe cards are included in each dinner kit, and most kits even contain photographs to aid preparation.
"From a basic beef stew to chef-inspired meals, we have something for everyone," said Cindy Schmidt, Senior Specialist-Fresh Foods at Festival Foods. She added that the number of meal options is now over 20, with more coming soon. To ensure a favorite meal is in stock in the quantity needed, Festival Foods encourages guests to order meals ahead of time by contacting the Deli Department at the location that is most convenient.
Shoppers can choose one of three types of Step By Step Dinner Kits – Skillet Family Dinners, Slow Cook Family Dinners and Dinner Kits for Two. For a guest in a hurry to get dinner on the table, Skillet Family Dinners are perfect for a family of four and take only 15-20 minutes to prepare. Timesavers in these kits are the pre-cut ingredients as well as precooked pasta or rice.
The Dinner Kits for Two include pre-measured ingredients so preparation is quick. These meals only take between 30-60 minutes to prepare and come in more than a dozen varieties, such as Crispy Parmesan Garlic Chicken with Zucchini and Baked Salmon, Shrimp and Asparagus.
Slow Cook Family Dinners require a slow cooker and take 4-6 hours on high or 8-10 hours on low to prepare. These kits come in three varieties: Beef Pot Roast, Pork Pot Roast and Beef Stew. Seasoning that is gluten free and exclusive to Festival Foods is also included in each of the Slow Cook Family Dinner selections.
"To date, the response to our Step By Step Dinner Kits has been overwhelmingly positive," Schmidt said. "Our guests have told us they especially appreciate that these dinners are prepared in-store with fresh ingredients."