So many salad selections at the Festival Foods Deli
Our Dine at Home Deli items are prepared fresh daily, using the same quality products you find in our other specialty departments … and we've got days fresher produce in our salads.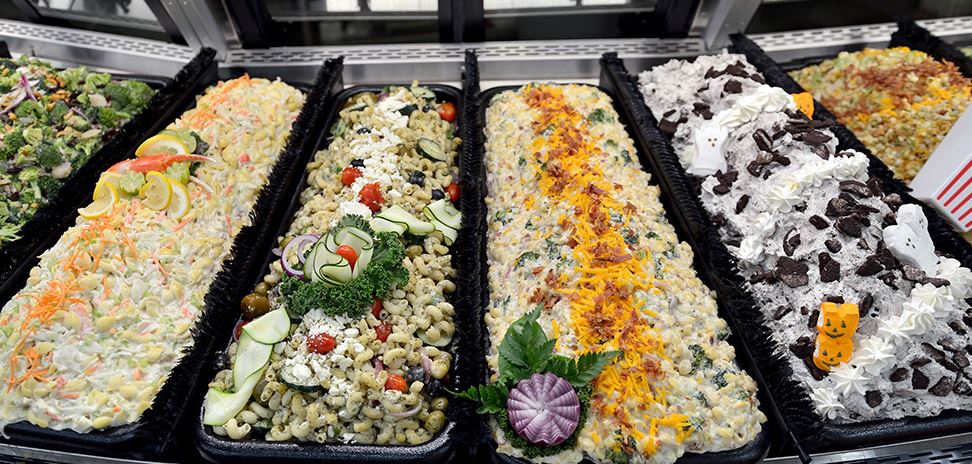 Why dine out when you can dine in with market fresh, high-quality food made daily right at your local Festival Foods? Whether you're looking for a side dish or entree from our Heat and Eat selection, a tailgating spread, a grab and go lunch, or a fully prepared feast, the Festival Foods deli has you covered.
Our Dine at Home Deli items are prepared fresh daily, using the same quality products you find in our other specialty departments. We've got days fresher produce in our salads and the finest quality meats making up our ready to eat sandwiches. Salad selections include:
– Bacon Ranch Pasta Salad
– Cashew Broccoli Salad
– Cookies and Cream Fluff
– Garden Rotini Pasta Salad
– Macaroni Pasta Salad
– Parmesan Bowtie Pasta Salad
– Popcorn Salad
– Poppyseed Chicken Pasta Salad
– Festival's Own Potato Salad
– Grandma's Potato Salad
– Summer Cabbage Salad
– Three Bean Salad
– Tuna Salad