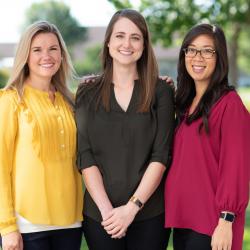 We all scream for ice cream!
Summer is here and that means ICE CREAM! We've got the low down on some of our favorite ice cream options.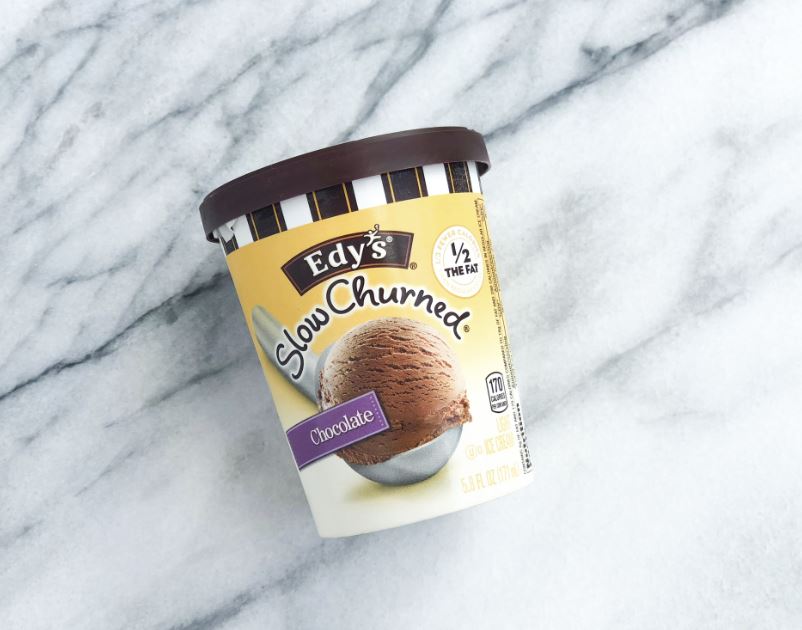 Summer is here and that means ICE CREAM! We've got the low down on some of our favorite ice cream options:
Our Favorite Store-Bought Ice Creams & Frozen Yogurts: When it comes to ice cream, EDY'S® SLOW CHURNED® Light Ice Cream has less fat and fewer calories than regular ice cream, but the slow churning process preserves the same creamy taste as regular ice cream. It also comes in a variety of flavors and types, including yogurt blends and no sugar added varieties. Speaking of yogurt, Kemps® makes a fabulous Fat Free No Sugar Added Vanilla Frozen Yogurt that makes an excellent pallet for toppings galore!
Our Favorite Homemade Ice Cream & Frozen Yogurt Recipes: Have you ever tried making your own ice cream? It sounds like it should be super complicated, but it's actually super easy! Whether you have a fancy ice cream maker, food processor, or even just a blender, you can make your own ice cream with a few simple ingredients. Some of my favorites that I've tried at home include Homemade Peanut Butter Frozen Yogurt or a lightened-up Chocolate Chip Cherry Garcia Frozen Yogurt recipe.
Our Favorite Store-Bought Dairy Free Ice Creams: Are you or do you know someone who is lactose intolerant or needs to follow a dairy free diet? Found in our Natural & Organic department at Festival, ARCTIC ZERO® is a unique, lactose free and gluten free ice cream that is also guilt free! Their creamy pints are fat free and contain 150 calories per pint. So Delicious® also makes a variety of dairy free frozen desserts made with almond milk, coconut milk, soy milk and cashew milk. Last, but not least, we have Rice Dream®, Soy Dream® and Almond Dream™ frozen treats.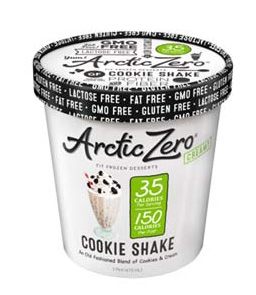 Our Favorite Homemade Dairy-Free Ice Cream Recipes: When it comes to homemade ice cream, there are TONS of ways to make it dairy free and full of deliciousness. The trick is substituting bananas for cream or yogurt. You are sure to love these recipes for Vanilla Almond Banana Ice Cream or Chocolate Banana Soft Serve. Did I mention these are also really good for you? Bonus!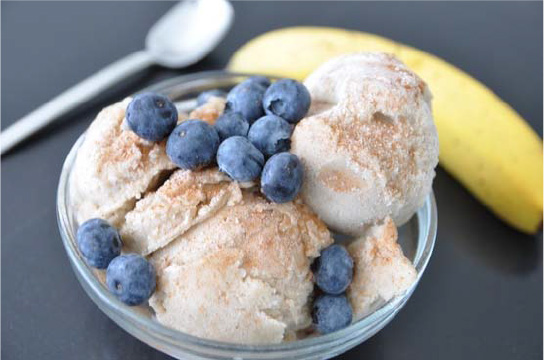 Our Favorite Toppings: Fruit! Load up on sweet fresh or frozen fruit, like strawberries, raspberries, blueberries, blackberries, kiwi, pineapple, mango … the possibilities are endless here! Nuts: Add some crunch with a dose of protein and heart healthy fats by tossing peanuts, walnuts, sliced almonds, cashews or pistachios. Chocolate: Drizzle a little Hershey's Sugar Free Chocolate Syrup or sprinkle mini dark chocolate chips.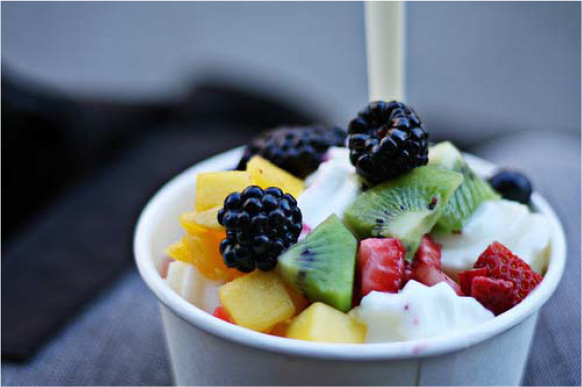 Time to grab a spoon and dig in!