Two Festival Foods locations certified to be 'dementia friendly'
'Purple Angel' training provides information about dementia and specific actions they can take to help make grocery shopping easier and more comfortable those with dementia.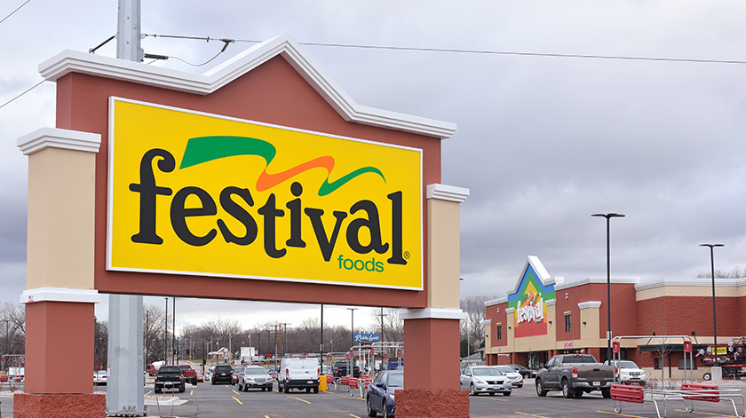 Festival Foods on University Avenue in Green Bay is the first grocery store in Brown County to be certified "dementia friendly" by the Brown County Dementia Friendly Coalition. Our Eau Claire location also has this certification.
The Brown County coalition's Purple Angel training connects professionals and businesses to support residents with dementia. At our store on the north side of Green Bay, managers and nearly all of that store's 240 associates have completed the training. It provides information about dementia and specific actions they can take to help make grocery shopping easier and more comfortable for those with that condition.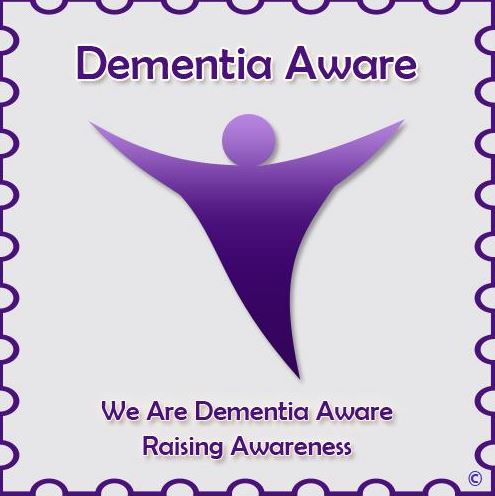 About 14,000 people in Brown County live with some form of dementia, said Nicolette Miller, Dementia Care Specialist at the Aging & Disability Resource Center of Brown County. About 90 percent of them live in their own home or with a family member – not in a care facility, she said.
"When businesses understand dementia and how to provide that exceptional customer service, people with dementia can continue to do everyday things that have been important and they can also remain connected to the community," Miller said.
She added that people with dementia still want to be able to go grocery shopping, visit the museum, check out a book, make transactions at the bank, work out at the gym, get a haircut, go out to dinner – whatever they had been used to doing before dementia.
"As a community, we can help make that happen," Miller said.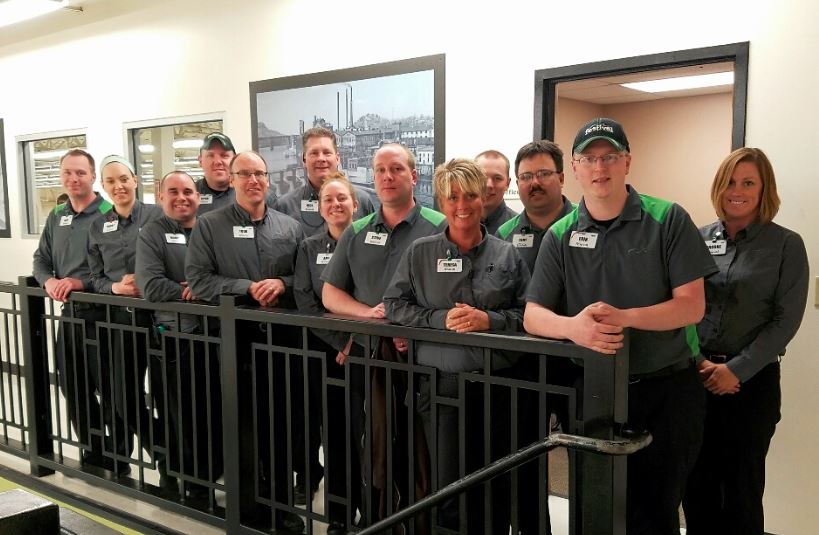 In March, the Aging and Disability Resource Center of Eau Claire County provided a refresher Purple Angel training to the team at our Eau Claire store, who had previously received the training.
Laura Nolan, one of the coalition's Purple Angel trainers, said shopping can be frightening for those with dementia.
"It can be overwhelming because of all the people, all the sounds and all the noise," she said. "Trained staff members can help the shopper remain much calmer."
Festival Foods Assistant Store Director Nicole Milach helped coordinate training at our location on University Avenue in Green Bay. She said becoming certified as dementia friendly made sense for Festival Foods because the family- and employee-owned company already focuses on providing extra help to its guests.
"One of our company's five values is service, and we define service as treating every customer as a guest," Milach said. "Training our associates to recognize the signs of dementia and how to help those guests feel comfortable in our store perfectly complements what Festival Foods is all about."
Laura Brady, who serves as Festival Foods Front End Manager, said the training helps associates outside of work, too.
"Some of our younger associates have shared with me that they're now more aware of dementia in the community," she said. "I think it's great that they have a better understanding of the struggles associated with dementia and know how to help, both at work and in their families."