10 tips and 1 delicious recipe for the perfect turkey on Thanksgiving
Turkey can be troubling, we know! But we're here to take the guesswork out of everything from how much to buy to how to cook it to how to prepare it.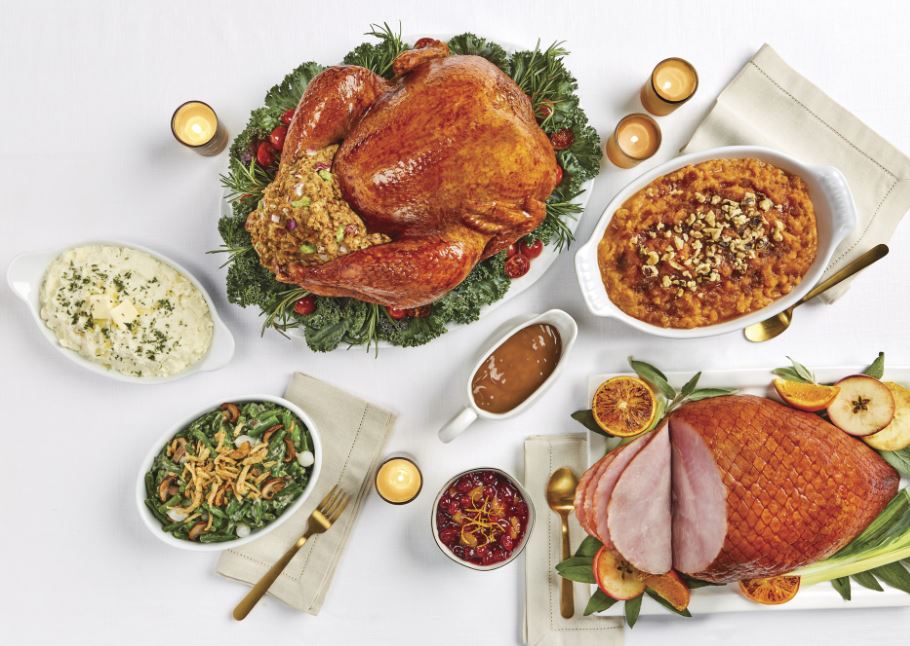 Turkey can be troubling, we know! But we're here to take the guesswork out of everything from how much to buy to how to cook it to how to prepare it. Check out our 10 tips for a successful turkey day!
1. Choose the right type of turkey for you. Organic, Fresh, or Frozen? There are lots of choices. Remember, fresh may not necessarily be better than frozen; frozen turkeys are snap-frozen just after butchering.
2. Figure on 1 to 1 1/2 pounds of turkey per person. Add a few pounds on for bones and you've got your turkey weight. For example, 8 people will require a 12 to 14-pound turkey.
3. Cook the turkey on a rack of vegetables. Create a natural roasting rack for your turkey by layering carrots, onions and celery on the bottom of the roasting pan. Lifting the turkey off the base of the pan helps to increase hot air circulation around the whole bird so that it will get crispy all over. And the vegetables add great flavor to the gravy.
4. To brine or bag, that is the question. Brining a turkey or using a cooking bag are easy and a sure-fire way to a moist and flavorful turkey. A typical brining solution contains water or broth, salt, sugar and a variety of spices and aromatics. Just be sure to follow a trusted recipe so you get the right proportion of each.
5. Keep the stuffing on the side. Chances are the Thanksgivings of your childhood featured a stuffing cooked right in the cavity of the turkey. Go ahead and use your family recipe, but we suggest you cook the stuffing in a separate pan. Cooking the stuffing in the turkey can provide fertile ground for the growth of harmful bacteria. In addition, a stuffed turkey will take longer to cook, which could result in drier white meat. Instead, loosely fill the turkey with aromatics such as onions and herbs, and cook the stuffing separately.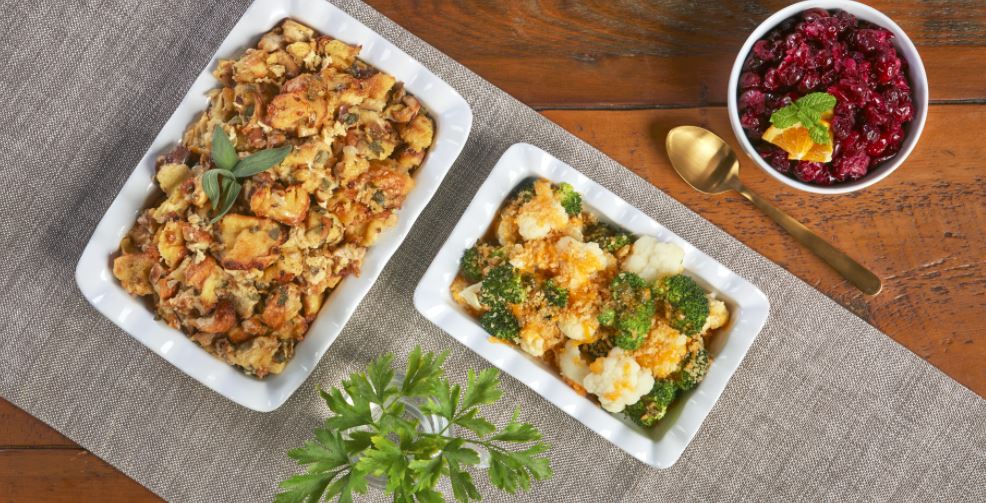 6. To tie or not to tie. To help ensure that poultry cooks evenly, simply tuck the wings of the turkey under the body and tie the legs together with kitchen string to create a tight package.
7. Rub the turkey with butter or oil. Before putting it in the oven, make sure the skin of the turkey is as dry as possible, and then rub it all over with butter, Canola oil or olive oil. For even moister meat, place pats of butter under the skin.
8. Skip the basting. Basting means more oven door opening, resulting in temperature fluctuations that can dry out your bird. Instead, keep your turkey moist by brining it or by rubbing it all over with butter or oil.
9. Invest in a good meat thermometer. Check for doneness by inserting an instant-read thermometer in the thickest part of the turkey around the thigh, avoiding the bone. At 165°F, it's done. The turkey will continue to cook as it rests, so the temperature should rise another 10°F or so out of the oven.
10. Give it a rest. To lock in juices, tent your turkey with foil and let it rest for at least 15 to 20 minutes before carving. Be sure you don't cover the turkey too tightly as you don't want the bird to steam under the foil.
We've got plenty of options for your Thanksgiving Day table too! New this year: Honeysuckle fresh turkeys will be traceable back to the farm they were raised. We're the only retailer in Wisconsin offering this program. Some additional information about this offering is online here.
Plainville Farms this year to offer our guests a wide variety of options that are all Antibiotic Free, including the following frozen options: Certified Organic turkeys, Certified Organic turkey breast, Classic brined turkeys, Roasted whole turkeys, Smoked whole turkeys, Smoked bone in turkey breast and Boneless netted turkey breast.
Recipes:
Basic Turkey
Ingredients
1 (10 to 12 pound) turkey
Juice of a lemon
Salt and pepper
Canola Oil or melted butter
½ yellow onion, peeled and quartered
Tops and bottoms of a bunch of celery
2 carrots
1-2 apples
Sprigs of fresh rosemary and sage
Garlic cloves (optional)
Directions
Preheat the oven to 325 degrees. Pull the neck and giblets out of the cavity. Dry the turkey with paper towels, then season inside and out with salt and pepper. Fill the turkey with aromatics like chopped onions, carrots, apples and herbs, then place breast-side up in a roasting pan and brush with melted butter. Tent with foil and roast for 2 hours (for a 10- to 12-pound turkey; add an extra 15 minutes per pound for larger birds). Remove the foil, baste with more melted butter and crank the oven to 425°F. Roast for another 45 minutes to an hour or until the meat at the thigh registers 165°F Cover and let turkey rest 15 – 20 minutes.