Tomahawk Steaks: Ribeye steaks with flair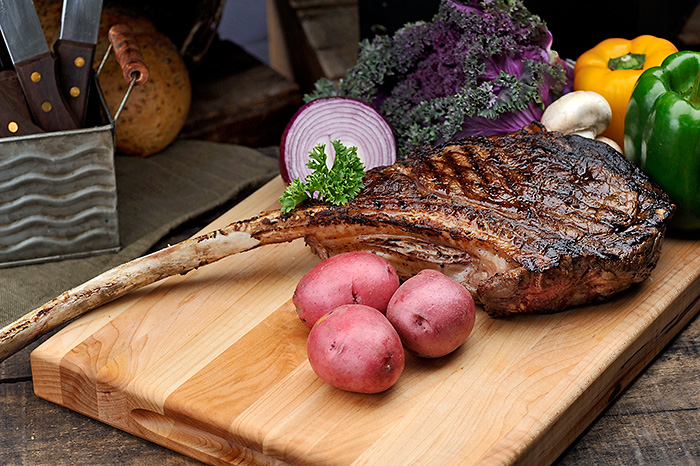 Ladies and gentlemen, start your grills! It's finally that time of year. Green grass, warm sun, and the smell of barbeque lingering in the distance, it looks like summer to me. Now that images of grilled meats and veggies are dancing in your head, it is time to make the decision: what to grill. May we suggest one of our Tomahawk steaks? What's this? You've never heard of our Tomahawk steaks?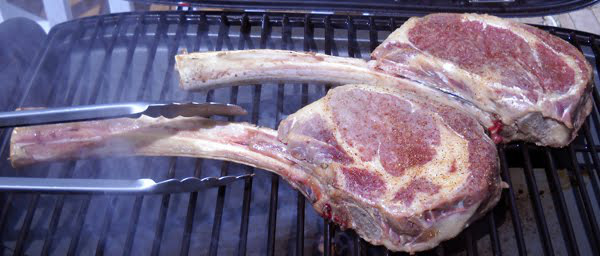 These stunning slabs of 100% beefy perfection are the perfect pairing for you and your summer grilling urges. Invite friends because these things are huge. Those familiar with the meaty side of the culinary art should recognize this cut as the famous and delicious ribeye with the bone left in – and you would be correct! Our Tomahawk steaks are simply thick cut ribeyes with the bone left in. Some say the bone adds flavor, others simply enjoy impressing their neighbors with the mammoth pile of tender juicy steak. These massive mounds of meat are about two to three inches thick and weigh as much as three and a half pounds.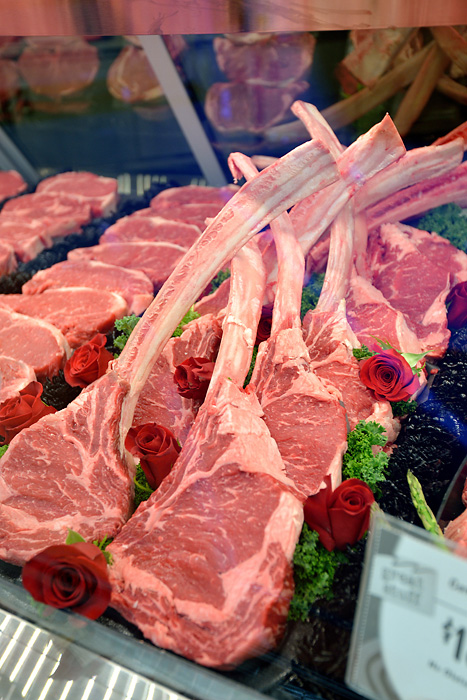 You will find these steaks in our Meat Department. Each steak will serve three people, and grilling will take a little time. Our meat experts recommend searing both sides on a hot grill and finishing the cooking with indirect heat. We recommend using a digital meat thermometer to make sure your steak reaches a safe internal temperature.