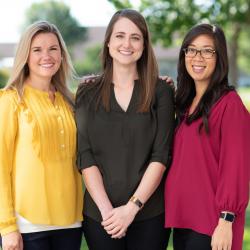 Thanksgiving Leftovers
Got leftovers? It seems as though we always have leftovers taking up the fridge space for days after Thanksgiving. This is not necessarily a bad thing … it just means less dinner prep for the next day or so.
Traditional turkey dinners for Thanksgiving are about as American as you can get, so why not try putting a Mediterranean twist to your leftover recipes! Here are a couple quick, easy, and delicious ideas:
Open Face Turkey Sandwich – With a Mediterranean Touch
Ingredients to make 4 sandwiches:
2 Tbsp Pesto Sauce
4 slices Fresh Baked Italian Bread (found in Festival's Bakery Department)
12 oz sliced, cooked turkey (about 4 slices)
4 slices red onion
¼ cup red bell peppers
4 slices provolone cheese
What to do:
Preheat a broiler and position broiler pan 4 inches from heating element.
Roast the red peppers (optional).
Spread the pesto onto the bread. Add turkey, onion, peppers, and cheese to each piece of bread.
Place the sandwiches on the broiler pan and cook until cheese melts (about 3-4 minutes).
Enjoy!
This sandwich goes great with a spinach salad. Try an olive oil based/vinaigrette dressing to keep with the Mediterranean theme.
Greek Pasta Salad Recipe
This recipe derived from the Taste of Home website and can be found at:
http://www.tasteofhome.com/Recipes/Greek-Pasta-Salad-2 .
Ingredients to make 4 servings:
1-1/2 cups uncooked penne pasta (opt for whole grain pasta to add a nutritional boost)
1/2 cup cubed, cooked turkey
1 can (3.8 ounces) sliced ripe olives, drained
1/4 cup chopped green pepper
1/4 cup chopped red pepper
1/4 cup crumbled feta cheese
1/3 cup creamy Caesar salad dressing
What to do:
Cook pasta according to package directions. Drain and rinse in cold water.
In a serving bowl, combine the pasta, turkey, olives, peppers and feta cheese. Drizzle with dressing and toss to coat.
Cover and refrigerate until ready to serve.

Not into Mediterranean style cooking? Try these easy sandwich ideas:
Turkey and Cranberry Sandwich: Spread cranberry sauce on two slices of whole wheat bread. Place turkey on one slice, cover with the second slice, and enjoy!
Grilled Turkey and Cheese Sandwich: Add thinly sliced turkey when you make a grilled cheese. For an added kick, add some peppers to the sandwich as well. Another addition might be cranberry sauce (in this case, forego the peppers).