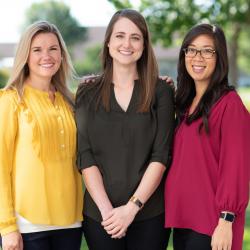 Summery Social Cocktails and Mocktails
When the weather is warm, there's nothing better than sipping a refreshing beverage. We've got some fun, guilt-free summer mocktails (that also can be made into cocktails).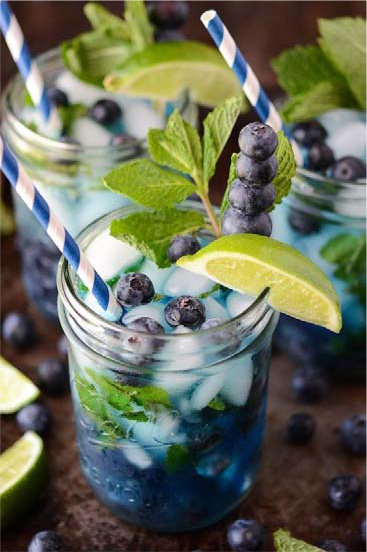 When the weather is warm, there's nothing better than sipping a refreshing beverage. We've got some fun, guilt-free summer mocktails (that also can be made into cocktails).
Mealtime Mentors Lauren and Brittany walk through two great-tasting drink recipes perfect for those warm summer days, including a Blueberry Maple Mojito and a Vegetable Juice Punch.
Great cocktails need a great snack, right? Watch us walk through a few recipes for delicious salsa to help you round out a solid happy hour with friends and family. (And here's the recipe for the red, white and blue salsa featured in the video.)
And when it comes to the drinks, we've got you covered all the way around with bags of ice too! Cheers!
Blueberry Maple Mojito
Ingredients:
8-10 mint leaves, plus more for garnish
1 Tbsp. fresh lime juice
1 Tbsp. pure maple syrup
⅓ cup no sugar added blueberry juice (found in our Natural & Organic department)
½ cup club soda Frozen blueberries, for garnish
Directions:
Add the mint leaves to a glass (size depends on how much ice you want). Muddle well with a wooden spoon until the mint releases its flavor.
Add the lime juice, maple syrup, blueberry juice and club soda to the glass and stir until all the ingredients are well combined.
Add ice and a handful of frozen blueberries for garnish. You can garnish with additional mint leaves if you're feeling fancy. Drink up!
Yield: 1 serving
Spirit Suggestion: Staying with a true mojito style, try adding Bacardi Wolf Berry Rum. It's a blueberry-flavored rum, and Bacardi is the best of the best when it comes to rum made for a flavored mojito.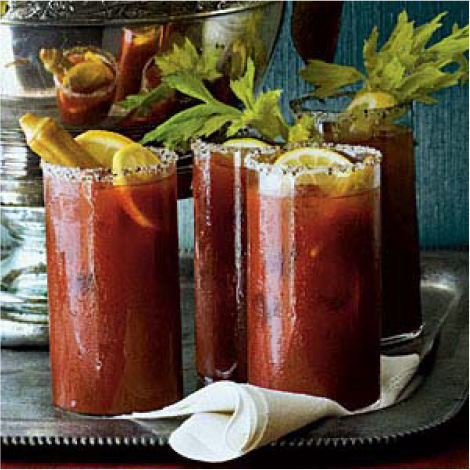 Vegetable Juice Punch
Ingredients:
1 (46 oz.) container V8® Original or Spicy Low Sodium 100% Vegetable Juice
1 Tbsp. freshly ground pepper
3 Tbsp. fresh lime juice
1 Tbsp. hot sauce
1 Tbsp. Worcestershire sauce
½ tsp. Old Bay seasoning Optional Garnishes: celery, lemon and lime wedges, green beans, asparagus, carrots, mushrooms, okra, sugar snap peas, cucumber spears, green and red bell pepper slices
Directions: Combine ingredients in a punch bowl or pitcher. Serve over ice in 6 glasses and add desired garnishes.
Yield: 6 servings
Spirit Suggestion: Cucumber pairs excellent with Bloody Marys, so Prairie Cucumber Organic Vodka would give this Vegetable Juice Punch recipe an extra punch of refreshing flavor.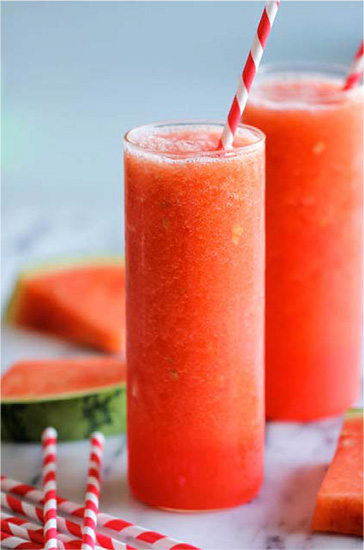 Watermelon Slush
Ingredients:
5 cups diced seedless watermelon
1 Tbsp. stevia (or 2 Tbsp. sugar) Juice of
1 lime
1 cup ice Directions: Combine watermelon, stevia, lime juice and ice in a blender until smooth.
Serve immediately.
Yield: 4 servings
Spirit Suggestion: SKYY Barcraft Watermelon Fresca is a new product from SKYY that is designed for better mixing. It's also has a slightly lower alcohol content than standard vodka, and, lower alcohol means lower calories!

Have a question about nutrition? Our Mealtime Mentors would love to help! Reach out at AskFestivalDietitians.com or find them on Facebook, Instagram, Pinterest and Twitter.
Disclaimer: The information provided here is intended for general information only. It is not intended as medical advice. Health information changes frequently as research constantly evolves. You should not rely on any information gathered here as a substitute for consultation with medical professionals. Information may not be reproduced without permission from Festival Foods. We strongly encourage guests to review the ingredient lists of suggested products before purchasing to ensure they meet individual dietary needs. All products not available at all Festival locations.