Little dinosaurs will go wild for Simply Sauteed Vegetables from Country Crock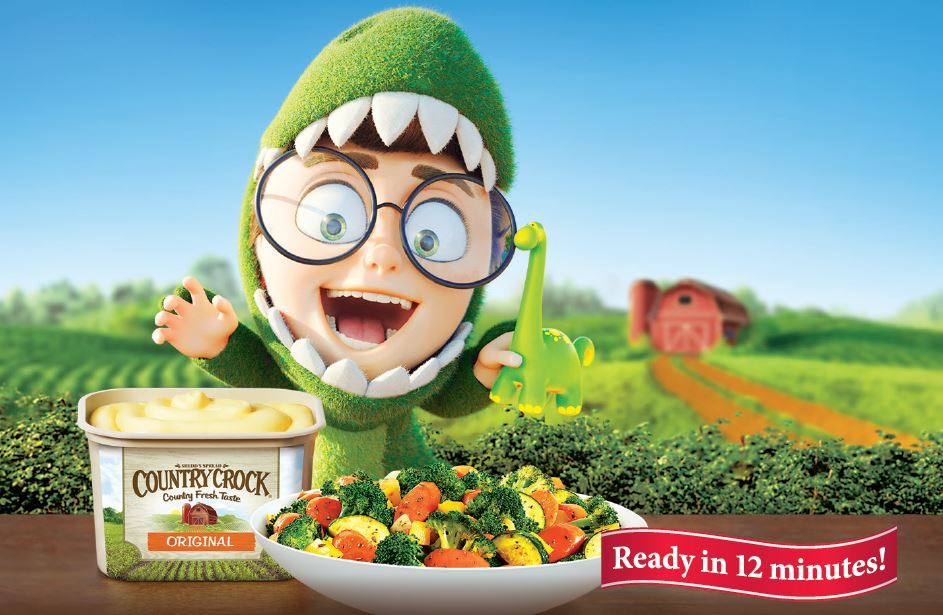 Vegetables and kids can sometimes be a tricky combination, but our friends from Country Crock have a recipe that may make that a little less difficult and a whole lot more fun.
Ingredients:
3 tablespoons of Country Crock
4 ½ cuts assorted cut up vegetables (broccoli, carrots, bell peppers, zucchini)
1 small onion, chopped
½ teaspoon dried Italian seasoning
Salt and pepper to taste, if desired
Directions:
Melt 2 tablespoons of Country Crock in a large nonstick skillet over medium-high heat and cook vegetables, onion and Italian season, stirring occasionally, until vegetables are crisp and tender, about 8 minutes. Season with salt and pepper to taste. Spoon vegetables into serving bowl and then top with remaining 1 tablespoon of spread.
Tip:
In a hurry? Save on prep time and use frozen vegetables right from the freezer, following the same instructions above.