Recipes and meal ideas from the hosts of "The Better Half," who are married to Green Bay Packers players
Recipes and meal ideas from the hosts of "The Better Half," who are married to Green Bay Packers players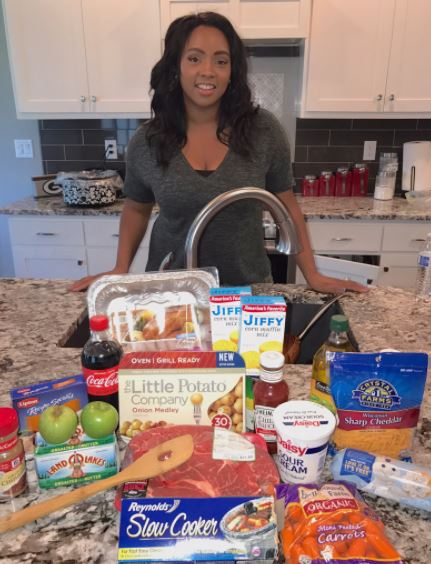 During Family Meals Month in September, we invited a few of the hosts of TV's "The Better Half," who are married to Green Bay Packers players, to take over our Instagram account. During their takeovers, they gave a glimpse into their busy lives as well as a few meal ideas and recipes.
This effort was part of the Family Meals Month campaign, which is very close to our hearts, and it was the beginning of our partnership with the show, which begins airing new episodes on Oct. 25 across the state.
If you caught them and want the recipes, here you go: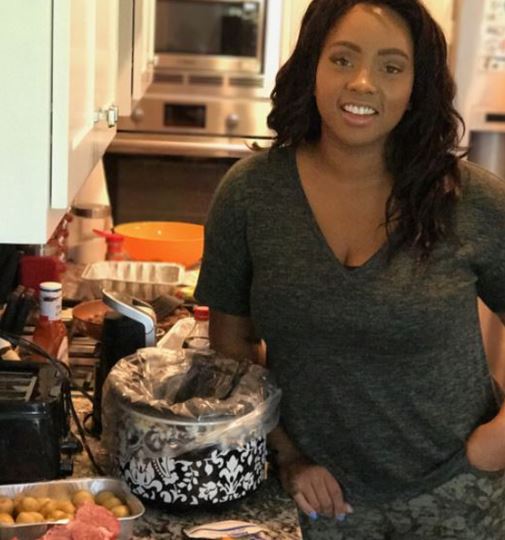 Heaven Daniels took us through a day in her busy life and showed us her take on a delicious slow cooker roast as well as a corn casserole and an apple pie-inspired dessert. Those recipes are below:
Roast in a slow cooker:
Ingredients:

Roast

Mini Potatoes

Carrots

20 oz Coke

Chili Sauce

Lipton Dry Onion Soup

Directions:

Dump in crock pot and cook on high for 4-6 hours
Corn Hash:
Ingredients:

1 can whole kernel corn

1 can cream style corn

1 pack Jiffy mix

1 cup sour cream

½ stick butter melted

1 – 1 ½ cups shredded cheddar cheese

Directions:

Mix everything together and pour into greased pan (9-by-13). You may add cheese in at the end and bake an additional 5-10 minutes until melted

Bake 45 minutes at 350 degrees to golden brown

Let sit 5 minutes, serve warm
Apple Cookie Cobbler
Ingredients:

6 cups peeled and sliced apples

1 cup brown sugar (packed)

2 ½ cups sugar

1 roll sugar cookies

Directions:

Bake 35-45 minutes at 350 degrees until golden brown and apples are tender

Top with Vanilla Ice Cream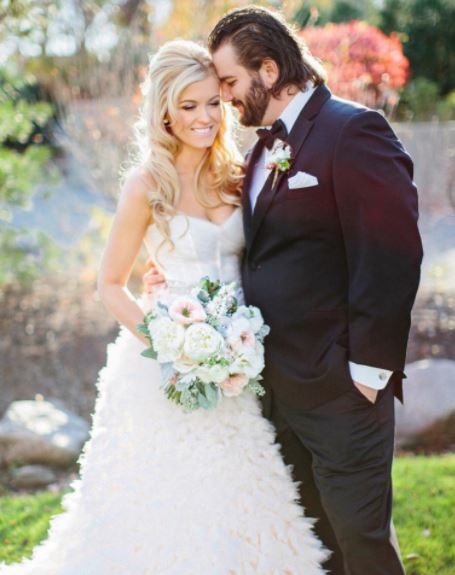 Monica Goode whipped up Mexican Tortilla Casserole during her takeover on Sept. 18. Here's how you can make that at home:
Prep Time: 10 minutes
Cook Time: 20 minutes
Servings: 12
Ingredients
1 pound of ground beef or ground turkey

1 tablespoon extra virgin olive oil

1 large yellow onion, chopped

1 medium garlic clove, minced

1 teaspoon ground cumin

1½ teaspoons chili powder

1 (14-ounce) can fire roasted diced tomatoes , drained, 1/4 cup juice reserved

¼ cup tomato paste

2 (15.5 ounces) cans black or pinto beans (or a mix), drained

1½ cups frozen corn

3 cups coarsely chopped fresh spinach (baby or regular will work)

salt and ground black pepper

8 corn tortillas

2 cups monterey jack or cheddar cheese (I used both)

Optional toppings: chopped fresh cilantro, chopped fresh jalapeño, sour cream, salsa
Instructions
Preheat the oven to 400 degrees. Spray an 8×11 or 9×9 inch baking dish (or a similar sized pan) with cooking spray.

Heat the olive oil in a large skilled over medium low heat and the onion, garlic, cumin and chili powder. Stir for a few minutes until the onions are soft and the spices are fragrant. Add the tomatoes, reserved tomato juice, tomato paste, beans, corn and spinach. Stir and cook for another minute or two until the spinach has wilted and the corn has thawed. Season with salt and pepper to taste.

Cook 1 pound of ground beef or ground turkey and just add layer to casserole.

Place two corn tortillas in the bottom of the prepared pan and top with 1/4 of the bean mixture, spreading the mixture evenly. Sprinkle evenly with 1/2 cup of the cheese. Repeat until all of the ingredients have been used up, finishing with the cheese.

Bake until the tortilla casserole has cooked through, approximately 20 minutes. Allow to cool for 5 minutes before cutting.

Serve with garnishes, if desired (I highly recommend them!).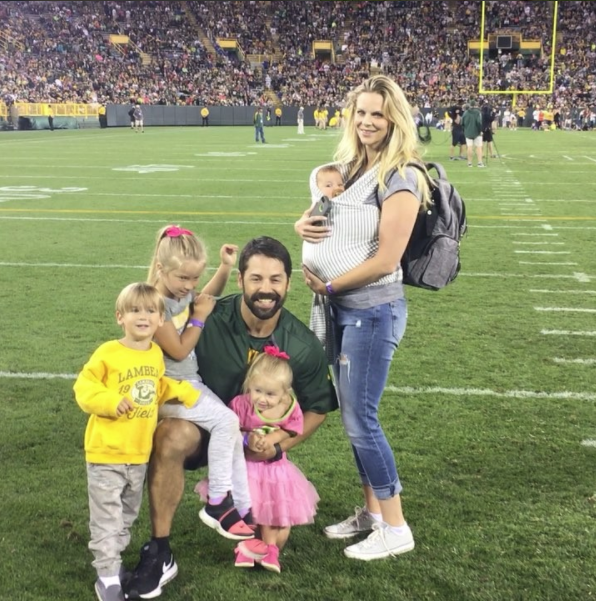 On Sept. 27, Jennifer Gizzi made Instant Pot Spaghetti and Meatballs. Here's how to do it:
Ingredients:
1 lb lean ground beef
1 lb lean turkey
1 egg
1/4 cup almond flour or bread crumbs
1 TBS italian seasoning
1 TBS garlic salt
salt and pepper to taste
Recipe:
1. Mix almond flour and seasonings together in small bowl.
2. In large bowl, combine ground beef and turkey thoroughly.
3. Add egg and almond flour seasoning mix to meat and mix by hand until you have even consistency.
4. Form mixture into golfball size meatballs.
Place raw meatballs in bottom of instant pot and add 1st jar of your favorite spaghetti or marinara sauce. Add 16oz of spaghetti noodles (or other noodle of choice) and then 2nd jar of spaghetti sauce. Add 2 cups of water to Instant pot, cover and use manual setting to cook for 7 minutes.
While spaghetti is cooking, prepare your favorite side dish or a large salad and dinner will be ready in 15 minutes. You can make meatballs ahead of time or use frozen meatballs for a super quick and easy complete meal that is ready in less than 20 minutes!