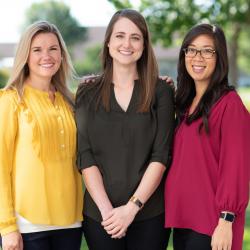 Margherita Pizza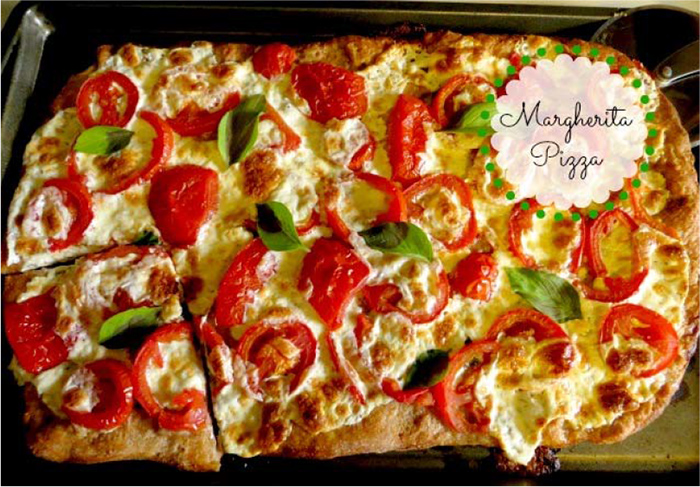 Have you ever made a meal, devoured every bite, and been surprised that something so good could take so little time and so few ingredients to make? Well, blog friends, this week's recipe will do just that for you! This is pizza at its finest, if I may so myself. Six humble ingredients blend together to create a dynamic dish that is both light and filling. In place of a heavy sauce, sizzling garlic glazes the whole wheat dough developing a crispy yet chewy crust. Savory melted mozzarella is complemented beautifully by rich Roma tomatoes and fresh, airy basil. Although this dish took 20 minutes to come together, it tastes complex as if hours had been spent laboring to bring this dish full of love and flavor to fruition.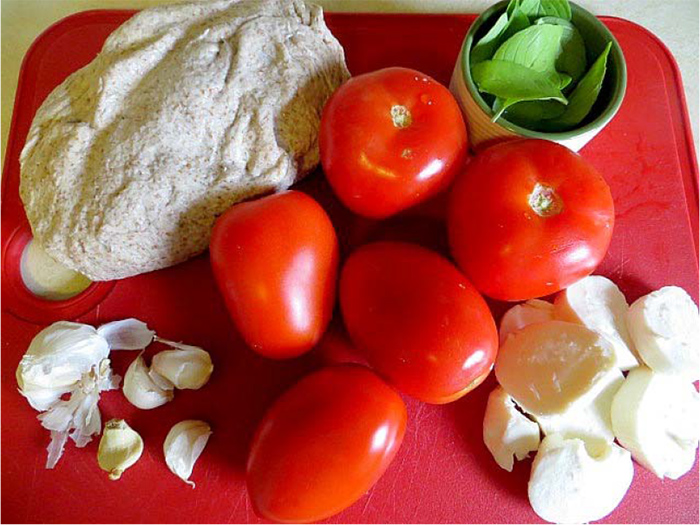 Behind every great pizza is the perfect pizza dough. If making dough from scratch isn't your forte, there are lots of convenient options out there from par-baked crusts to boxed mixes and refrigerated tubes of premade dough. But the truth is, many of these just aren't that great for you. Personally, I have no qualms about letting my local Festival bakery do all of the actual dough making for me (it can be tricky stuff to make!). And my favorite part is that our wheat variety is pretty darn wholesome. Not to mention, stretching out the dough lets me feel involved without having to do a lot of hard work. My job is to simply let the dough rise and then stretch, stretch, stretch it into a ½ inch thickness on a baking sheet that has been lightly sprayed with nonstick cooking spray.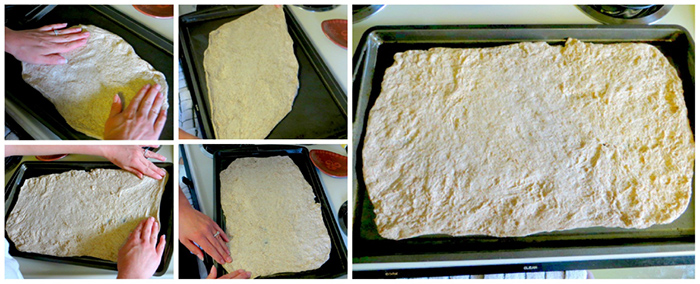 Now that that is that (say that six times fast), we're moving on over to our sauceless, sauce. In place of a sauce that might weigh this pizza down and detract from the flavors and lightness of the dish, I've opted to simply glaze the top of the dough with a mixture of canola oil and minced garlic. The garlic sizzles on top of the crust while baking, infusing the dish with the undertone of sautéed garlic. It's delightful to eat and smell! Combine 1 ½ Tbsp. canola oil and 1 heaping Tbsp. of minced garlic in a small bowl, mix until combined. Slather on the dough.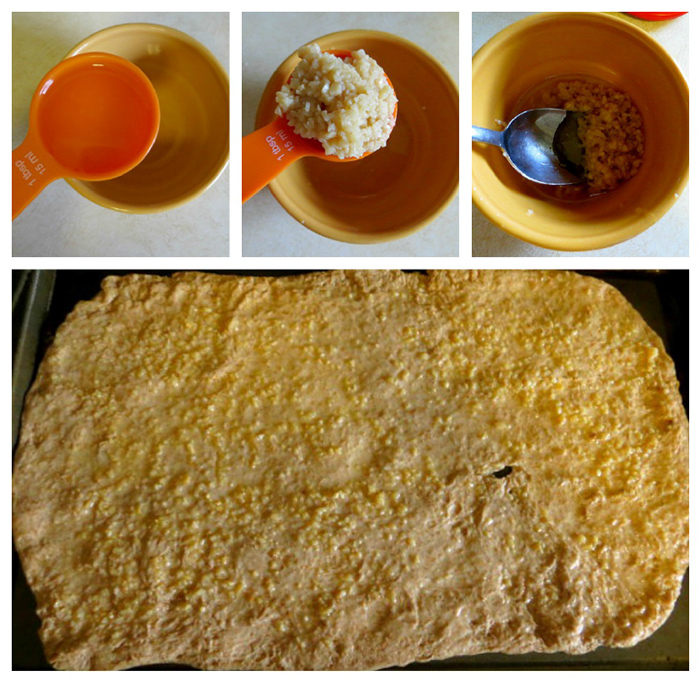 Since the ingredients of this pizza are so simple and fresh, it's important to pre-bake the crust. Place your prepared dough in an oven that has been preheated to 400⁰F and let bake for about 6 minutes or until the crust is golden brown (and delightful!). While your crust is baking, thinly slice your washed tomatoes. Roma tomatoes tend to be less watery than regular tomatoes so they make a good choice for this recipe. If you want to use regular tomatoes, simply remove the seeds (for an easy tip on how to do that, click here).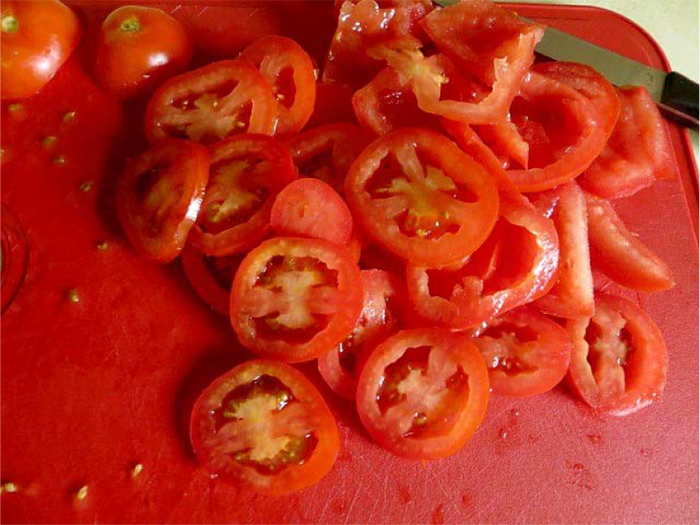 I purchased pre-sliced mozzarella to save time, but if you didn't now would be the time to simply slice the mozzarella into small, bite-size pieces. By now, the crust should be done; take it out of the oven and let cool for a few minutes.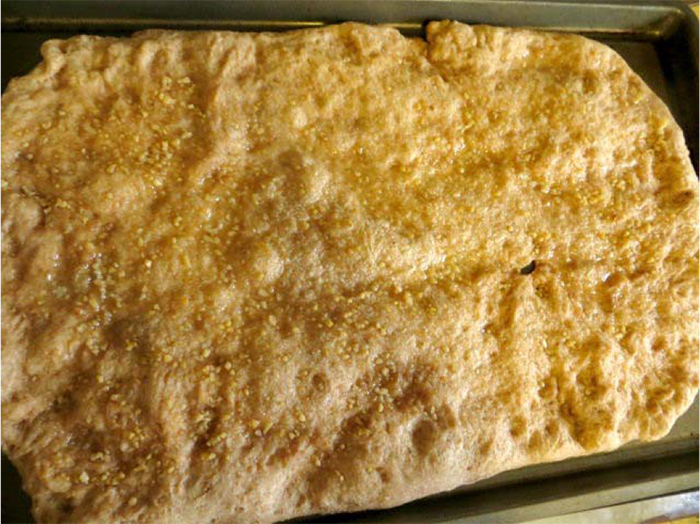 Begin layering half of the basil leaves (torn into pieces or left as whole), mozzarella pieces, and tomatoes on top of the crust starting with the basil on the bottom. Basil turns brownish black when heated, so we're going to layer it on the bottom and then garnish with fresh basil to keep the pretty color.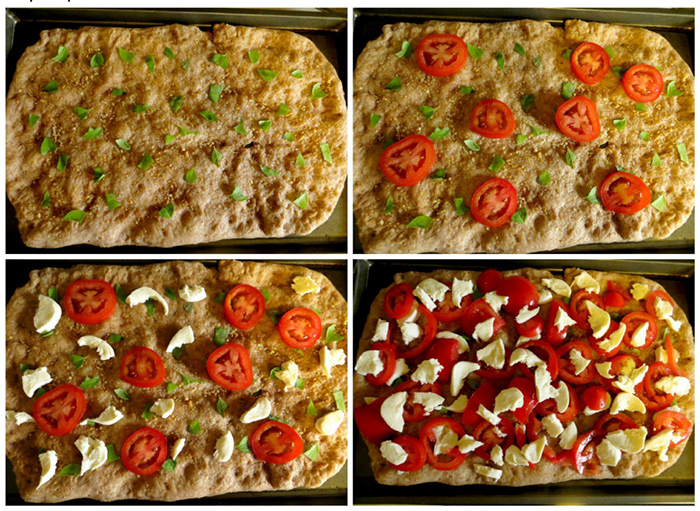 High-ho, high-ho, back to the oven we go! Bake for an additional ten minutes, or until the cheese is bubbly and golden brown. Garnish with the other half of your basil leaves and enjoy!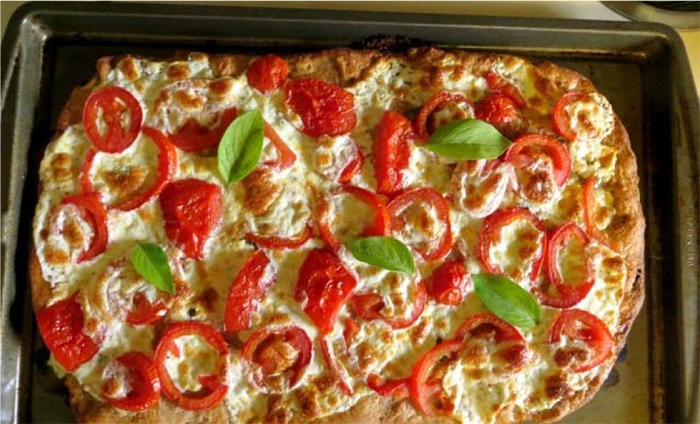 Margherita Pizza
Ingredients
1 whole wheat pizza dough (from our bakery)
¼ cup basil leaves, divided
1 Tbsp. minced garlic
1 ½ Tbsp. canola oil
8 oz. fresh mozzarella, thinly sliced
4 Roma tomatoes, thinly sliced
Preparation
Preheat oven to 400⁰F.
Stretch pizza dough into a ½ inch thickness on a standard sized baking sheet that has been lightly sprayed with nonstick cooking spray.
Combine garlic and oil in a small bowl. Spread mixture evenly over pizza dough.
Bake pizza dough for 6 minutes or until golden brown. Remove from oven and let cool slightly.
Layer half the basil, tomatoes, and mozzarella evenly over crust.
Bake pizza for an additional 10 minutes or until cheese is golden brown and bubbling. Garnish with additional basil.

Have a question about nutrition? Our Mealtime Mentors would love to help! Reach out at AskFestivalDietitians.com or find them on Facebook, Instagram, Pinterest and Twitter.
Disclaimer: The information provided here is intended for general information only. It is not intended as medical advice. Health information changes frequently as research constantly evolves. You should not rely on any information gathered here as a substitute for consultation with medical professionals. Information may not be reproduced without permission from Festival Foods. We strongly encourage guests to review the ingredient lists of suggested products before purchasing to ensure they meet individual dietary needs. All products not available at all Festival locations.