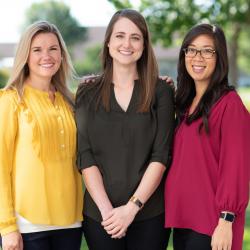 Road races and fueling options from Festival Foods
Festival Foods sponsors many road races across Wisconsin throughout the year. We're especially happy to support a Virtual Race in June, which is Dairy Month. And bonus: National Running Day is Wednesday, June 6!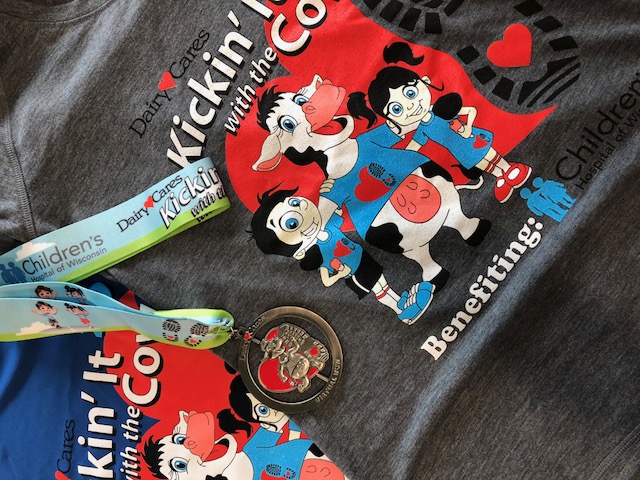 At Festival Foods, we're really into supporting community programs and events such as fireworks around the Forth of July and road races throughout the year, including our very own Turkey Trot on Thanksgiving Day. Throughout the year, we're thrilled to help support walks and races that get people moving all across Wisconsin, including the Grandad Half Marathon in La Crosse, the Eau Claire Marathon and the Cellcom Green Bay Marathon in May.
We're so happy to be part of a new event that brings together running and Dairy Month in June. Say hello to the Kickin' It With The Cows Virtual 5K and 10K! You don't have to come to the Green Bay area in July to take part in the second annual Kickin' It with the Cows 10K to take part this year. Nope! You can sign up here, run any time during the month and get the bling pictured above.
Or you can join us at this year's Kickin' It With The Cows 5K or 10K on Saturday, July 7, at Voyageur Park in De Pere for a family-friendly event that features the race as well as as the University of Wisconsin Marching Band, farm animals(!), food sampling and even balloon animal making!
Events like the Kickin' It With The Cows virtual run and the 10K in July wouldn't be possible with other great sponsors, including LaClare Family Creamery in Malone, Wisconsin. We got a chance to visit this incredible goat farm this month to see how they make their award-winning cheeses, which you'll find in the gourmet cheese selection in the Deli at many of our stores.
We also really dig our job of providing great "fuel" in the foods on our store shelves. Eating right is a big part of being race ready and we've got several great fueling options that you can enjoy before the race or after.
Here are some helpful tips to properly fuel your body for race day:
Which types foods? Protein, fat (like that found in avocado), and carbohydrates are all necessary to support performance, but the majority of your diet should be focused on complex carbohydrates, like whole grains, starchy vegetables and beans. Carbohydrates are stored within your liver and muscles and are the main source of fuel for endurance running.
So how much? Eat between 200-300 grams of carbohydrates and 30 grams of lean protein three to four hours before each race or training session. If you are short on time, trying something quick and easy like a Green Matcha Bowl topped with a handful of nuts, or a power-packed smoothie.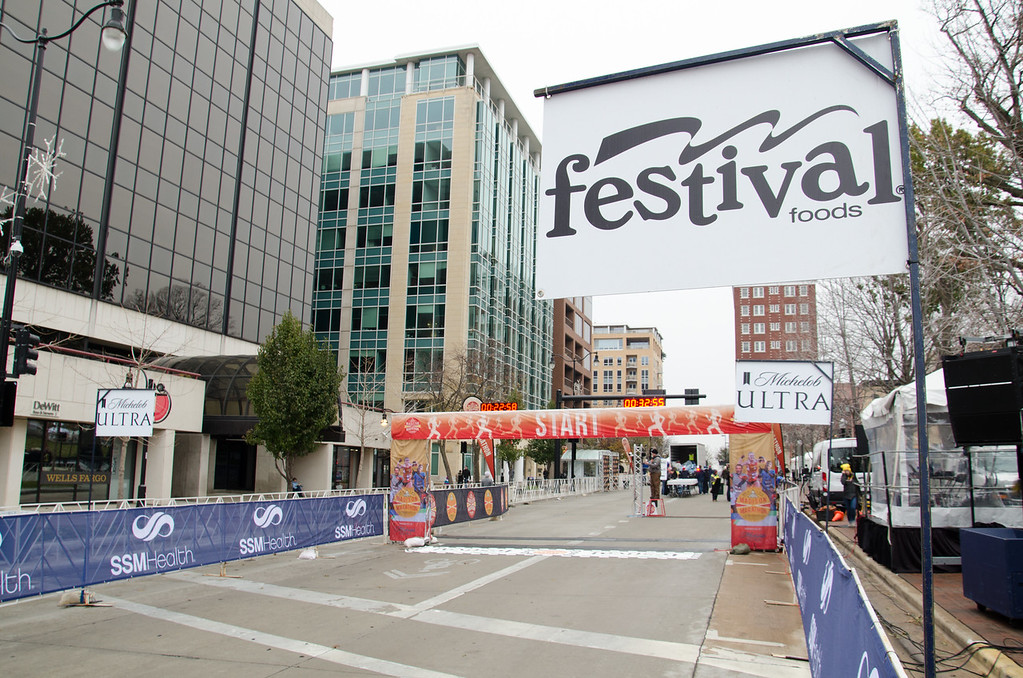 About those sports drinks … If you are running for longer than an hour, consume between 30-60 grams of carbohydrates per hour spaced every 15-20 minutes to keep from running out of energy. Sport drinks are a great option to keep you hydrated and get some of those carbohydrates during performance. Make sure your sport drink of choice contains 6-8% carbohydrate.
So you worked out, now what? What you put in your body after performance is just as important as what you eat before. Choose something that is rich in complex carbohydrates and lean protein. Chocolate milk has the perfect ratio of carbohydrates to protein to promote muscle recovery following exercise, so be sure to grab it after you cross the finish line. When you're ready to eat a small meal, try our Homemade Museli paired with Greek yogurt.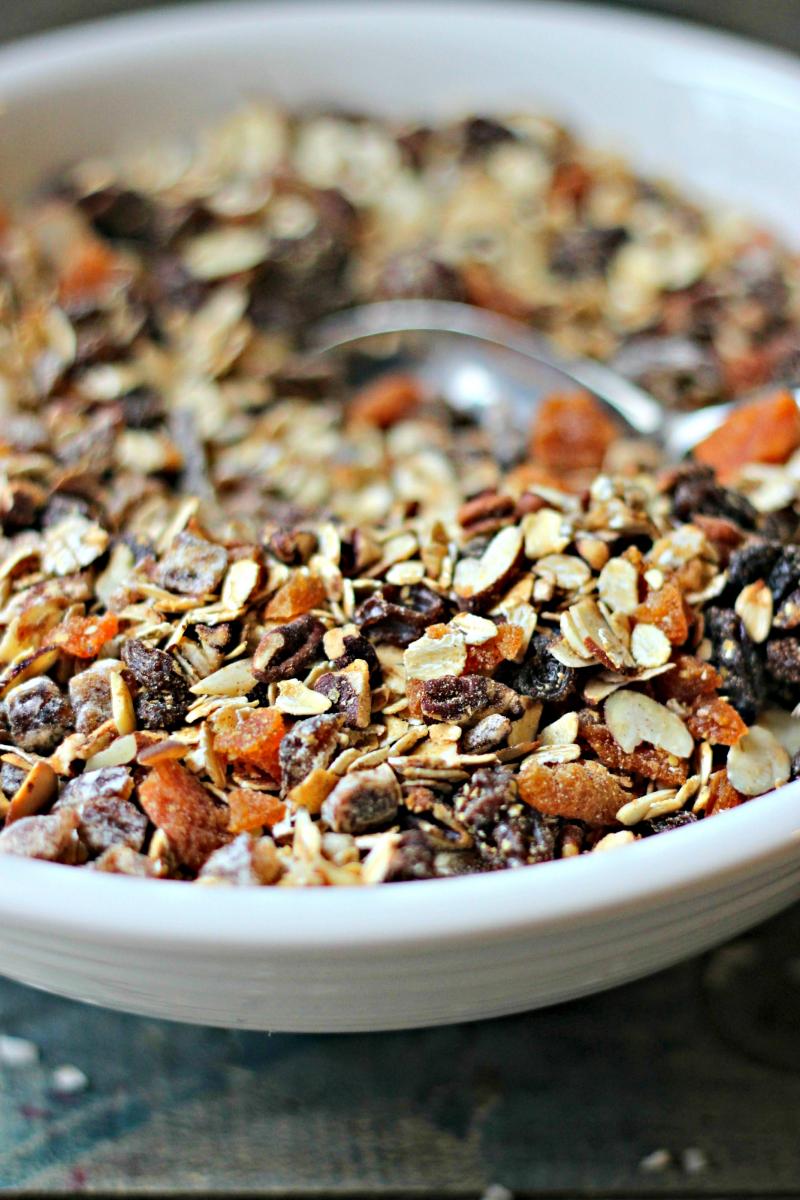 Properly fueling your body doesn't just count for performance. Fueling your body on off-days is just as important. Make sure all of your meals consist of complex carbohydrates and lean protein to really optimize your workouts. Meal ideas like Lemon Chicken with Barley or Peanut Chicken Zucchini Noodles are both great options for every day meals!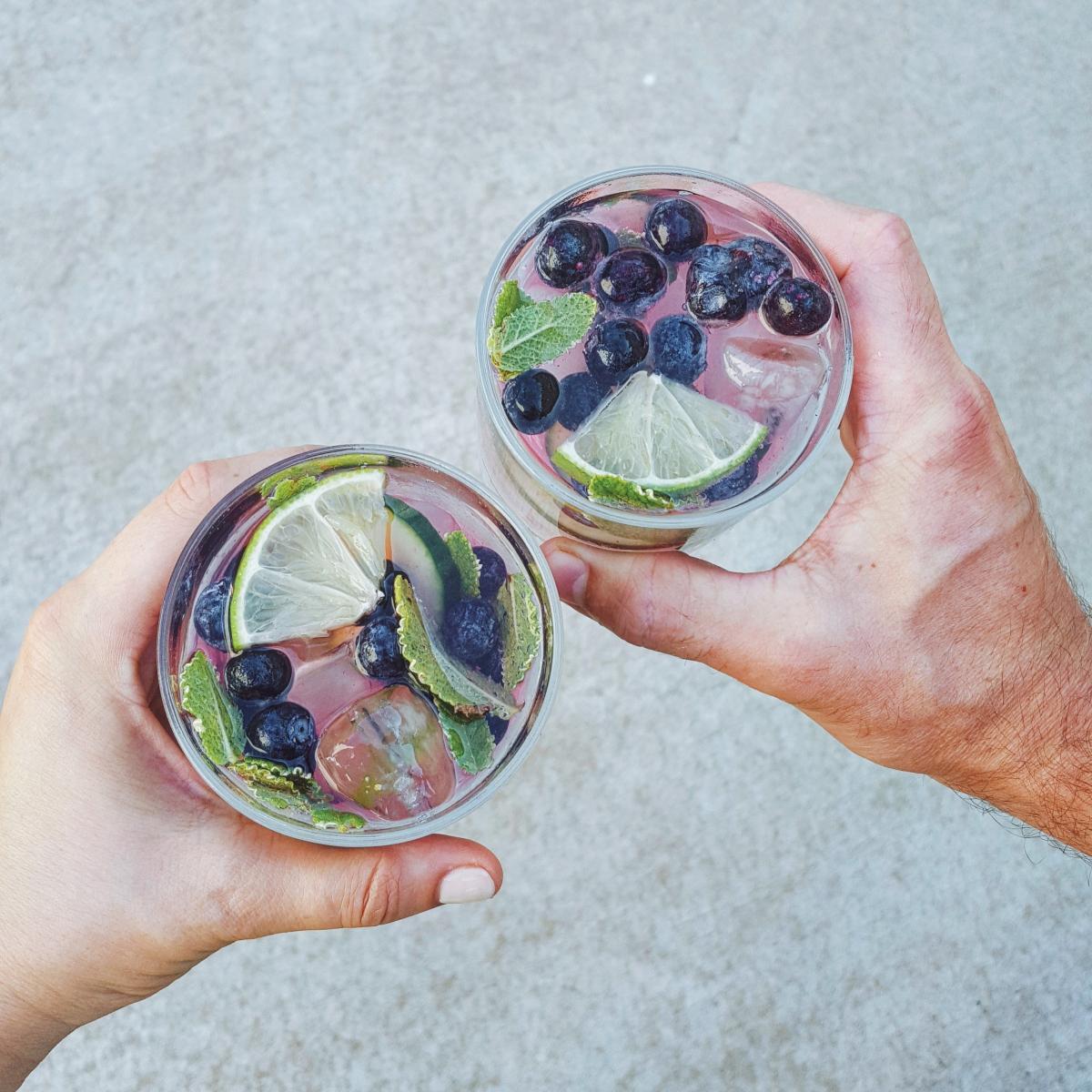 In addition to fueling your body, it is critical to stay hydrated. Here are a few guidelines to help:
Drink about 16 ounces of water 2-3 hours before you start your workout or race to make sure you are adequately hydrated. Drink 8 more ounces of water about 10 minutes before your workout.
Drink an additional 8 ounces of water every 10-20 minutes of your workout to remain hydrated. Try to sip your water slowly to help prevent stomach cramping.
Though we always encourage water, sports drinks can be an appropriate replacement for water since they include electrolytes lost during exercise.
Check out these five tips to hydrate right, especially when training and racing in the warmer weather months.

If you have any more questions, reach out to our Mealtime Mentors who are registered dietitians. They are your nutrition experts and can help you navigate the appropriate diet to help keep your fitness performance be at its best.
Have a question about nutrition? Our Mealtime Mentors would love to help! Reach out at AskFestivalDietitians.com or find them on Facebook, Instagram, Pinterest and Twitter.
Disclaimer: The information provided here is intended for general information only. It is not intended as medical advice. Health information changes frequently as research constantly evolves. You should not rely on any information gathered here as a substitute for consultation with medical professionals. Information may not be reproduced without permission from Festival Foods. We strongly encourage guests to review the ingredient lists of suggested products before purchasing to ensure they meet individual dietary needs. All products not available at all Festival locations.