Prime time for our Prime Rib on the grill!
You may know that the Prime Rib from our Deli is delicious, but did you know it's amazing on the grill?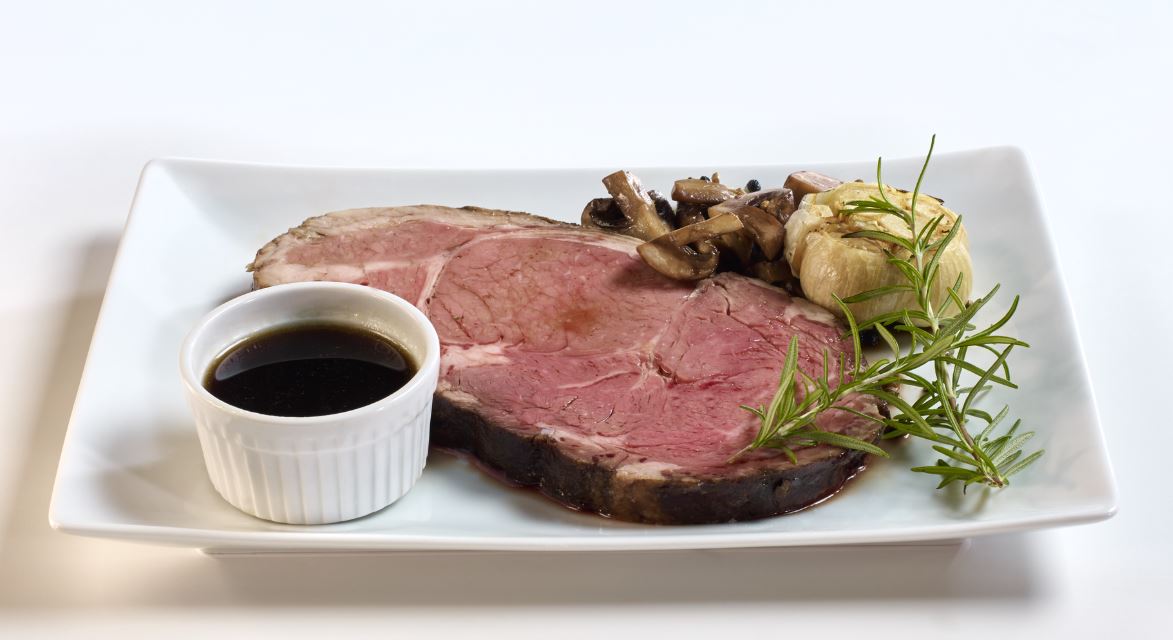 Did you know that the prime rib from our Deli is just as good — if not better — than those you'll find in a restaurant? It is!
One of our favorite ways to prepare this cut? Get a piece that's between 1 inch to 1 1/4 inches thick (the Deli clerk will slice it to this thickness if they don't have it in the case). Get your grill really hot – 500-600 degrees and then put the steak on for 2 to 2-1/2 minutes per side (closer to 2 minutes if it is 1 inch thick). Doing that and it's going to be perfect when you pull it off the grill.
Pair your Prime Rib with a twice baked potato from our deli and perhaps a nice bottle of wine for one of the best, most decadent but EASY meals you will ever eat. I believe I know what we are having for dinner!