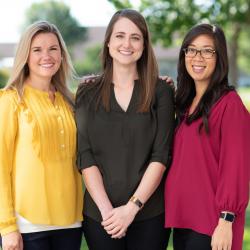 The perfect cheese pairing: beer and wine edition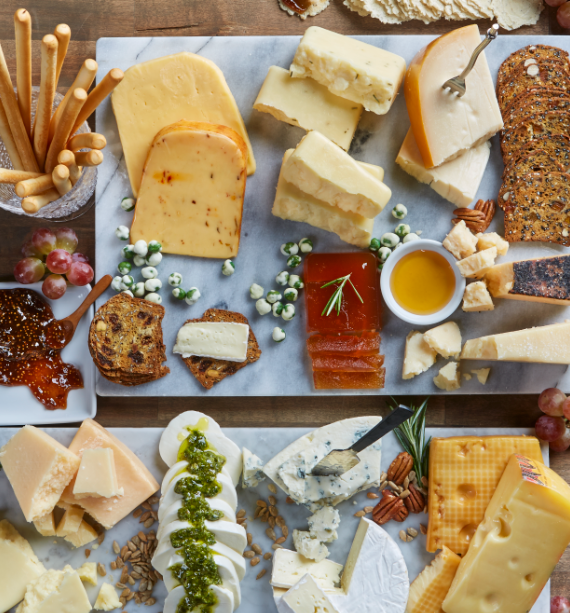 We've shared our tips and tricks for entertaining with specialty cheeses and showed you how to build the perfect cheese plate. If you're ready to step up your entertaining game a notch, we've got you covered when it comes to pairing specialty cheese with beer and wine.
Gouda
Named after a city in the Netherlands, this cheese is Dutch in origin and made from cow, sheep or goat's milk. It has a rich and smooth texture that has made it the world's most popular cheese choice.
Beer Pairing: Coors Banquet
Gouda's light caramel notes and creamy texture are a delicious complement to the malty sweetness of Coors Banquet.
Wine Paring: Merlot
Gouda and merlot share similar acidity levels, making them a great pair.
Parmesan
Rich nutty flavor that comes from a minimum of 18 months of aging on wooden shelves. Crafted from fresh cow's milk and hand-turned to ensure proper aging.
Beer Pairing: Peroni
The savory and salty notes of aged Parmesan add a brisk contrast to the bready malt sweetness of Peroni Nastro Azzurro.
Wine Paring: Chianti
Italian cheese and Italian wine make a nice pairing.
Brie
Known for its excellent quality and buttery flavor with a snowy-white edible rind. Brie is a soft cheese made from cow's milk which gives it a creamy texture.
Beer Pairing: Leinenkugel's Pomegranate Shandy
Pomegranate's fruity tones and aroma pair perfectly with the soft Brie cheese. The finish of each sip of beer perfectly cleanses the palate.
Wine Paring: Pinot Noir
Lighter red wine that does not overwhelm the flavors of the Brie.
Mozzarella
Quality ingredients and lots of attention go int a cheese this delicate and clean-flavored. Known for its porcelain white appearance and airy taste.
Beer Pairing: Pilsner Urquell
Pilsner Urquell's soft, buttery, sensuous notes serve as a subtle complement to mozzarella's creamy finish.
Wine Paring: Pinot Grigio
The acidity of the pinot grigio pairs well with the soft cheese.
Sharp Cheddar
A hard cheese which gains its rich flavor from the breakdown of milk proteins and cream over time. Mild cheddars have had a shorter aging time.
Beer Pairing: Crispin Original (gluten free)
The savory flavors of sharp cheddar are rounded out by the fresh apple sweetness of Crispin Original.
Wine Paring: Cabernet Sauvignon
Full-bodied with hints of herbs and dark fruits. When paired with the sharp cheddar, this red wine draws out the bold flavors of this strong cheese. It also works well with other intense cheeses, particularly ones that are firm and salty.
Fun Fact: A person eats an average of 23 pounds of cheese in a year.