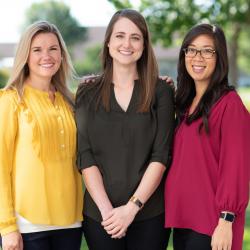 Pack Up Some Cool Fuel to Beat the Summer Heat!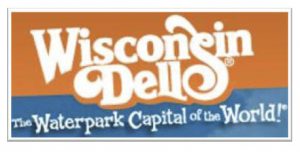 Here in Wisconsin we're lucky enough to have "The Waterpark Capital of the World" right in our backyard, along with many other water and amusement parks just a short drive away.  While a day trip to one of these places can be a ton of fun on a hot summer day, I always seem to get discouraged by the limited number of healthier food options available inside the gates (not to mention the outrageous prices!).  With a little planning ahead of time and a trip to your local Festival Foods, you'll be able to feel good about skipping the nachos, funnel cakes, and corndogs, while saving some cash!  Here's all you need to remember to have a fun and healthy day on the thrill rides and water slides this summer:
1. Eat breakfast before heading to the park
Spending a full day out in the sun can drain your energy quickly, so it's very important to fuel up with a well-balanced, healthy breakfast before heading to the park.  Try to include a mixture of complex carbohydrates (100% whole wheat bread, whole grain cereal, etc.), protein (egg, yogurt, nut butters, etc.), and fruits/vegetables to gear up for your day of fun in the sun!  Building a breakfast using ingredients with high NuVal® scores is a great way to ensure you're starting your day off right!  Here are a few recipes to try that will keep energy levels up until lunchtime:  Turkey Bacon & Hash Brown Bake, Banana Muffins, Museli Parfaits.
2. Pack a healthy lunch
Most water and amusement parks do not allow you to carry in food or beverages; however, many of them have pavilions in the parking lot or grassy areas where you can have a nice picnic mid-day.  If neither of those areas are an option, tailgating in the parking lot works just as well!  Picnics are a great way to get away from the excitement inside the park for a little bit to relax and refuel before going back in for an afternoon of fun!  When packing your picnic, remember to keep it simple (finger foods work great and save a lot of clean-up!).  Make some healthy sandwiches or wraps ahead of time and serve with cleaned, cut fruit and veggies with dip.  Toss in some individual containers of yogurt and string cheese to get your dairy in as well!  Looking for some better-for-you salad options that you don't have to rush to put together the day before your get-away?  Pick up a couple of our delicious Eat Well salads from the deli, like our Summer Cabbage Salad (a tasty alternative to traditional coleslaw!), Southwestern Quinoa & Chicken Salad, Honey Mustard Turkey Pasta, or our Eat Well Potato Salad!  Also, if you need something more than fresh fruit to satisfy your sweet tooth, pack some trail mix that combines your favorite nuts, dried fruits and whole grain cereals.
3. Stay hydrated
Although you may be swimming in and surrounded by water at the park, it's important to remember to drink some water as well (just not from the pool!).  Dehydration can sneak up on you quickly when you're outside being active on a hot day.  Skip the juice-flavored drink pouches, lemonade, and soda, since these tend to be loaded with sugar and aren't the best option for hydrating.  Instead, pack lots of bottled water and other low-calorie beverages, such as sparkling water and unsweetened iced tea.  If you think of it the night before, throw some water bottles in the freezer and use them the next day as ice packs in your cooler to help keep your food cold!
Most of all, be safe and have fun!  Remember to fill your cooler with ample amounts of ice so your food stays cold, pack plenty of sunscreen to avoid getting burned, and don't forget your digital camera… water and amusement parks are the perfect place to make some awesome memories!