Now open in Janesville
"We are honored to become a member of this wonderful Wisconsin community, and we are excited about the economic impact that this new store will bring to the area for many years to come," Festival Foods President and CEO Mark Skogen said as our company opened its 21st store in Wisconsin this week. The Festival Foods at 2233 Humes Road in Janesville officially opened for business at 6 a.m. Oct. 30. The 78,000-square-foot store offers a great selection of natural and organic foods, a scratch bakery, fresh sushi, a salad bar stocked with healthy selections as well as a hot food bar, an extensive deli and meat selection, wine and spirits department and catering services.
Check out this amazing display in our Produce Department aimed at creating some good vibes at the new store! The yellow and green flowers are called a Buddha's Hand, which is a symbol of happiness, longevity and good fortune. It's a seasonal ornamental fruit that can be used in recipes that call for lemon zest. The small round fuzzy berries? They're rambutans, which are exotic fruits from Southeast Asia. Once the hairy exterior is peeled away, the tender, fleshy, delicious fruit is revealed and it tastes sweet and sour, much like a grape. Guests with young children will be able to take advantage of the Tot Spot, Festival Foods' supervised in-store child care service. The Tot Spot provides a fun, safe learning environment that is free to customers with children ages 18 month to 7 years.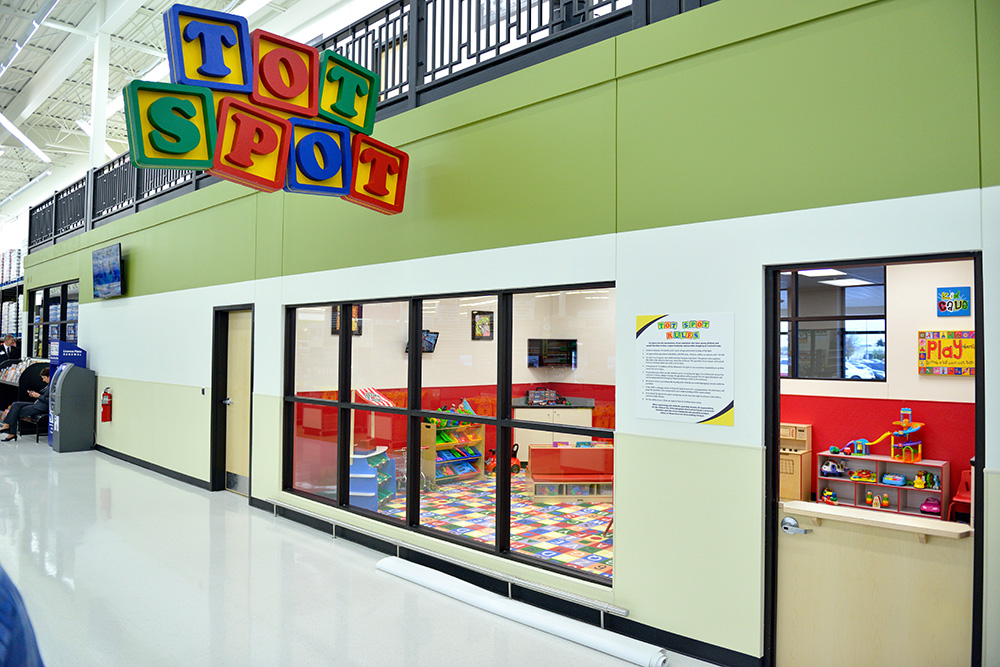 Similar to many of our company's newest stores, the Janesville location features Orion skylights, "green" equipment including LED and motion sensor lighting, a seating area above the deli and a conference room available to the community upon request.
"Janesville represents a key opportunity to expand our business and to better serve our growing customer base throughout southeast Wisconsin," Mark Skogen said as we prepared to open the store. He had a few minutes to talk to about this store as well as the company's efforts to educate and empower our associates.
Our company didn't wait to get involved in the Janesville community. On top of Pumpkin Blowout and the fireworks in the summer, Festival Foods announced its $10,000 donation to the CAMDEN Playground Renovation Project the day before the store officially opened. The contribution will help provide an update of the local playground, which is almost 100% accessible for children with special needs and was one of the first of its kind in the world when originally built in 1993.