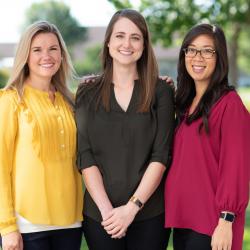 Nellie's Free Range Eggs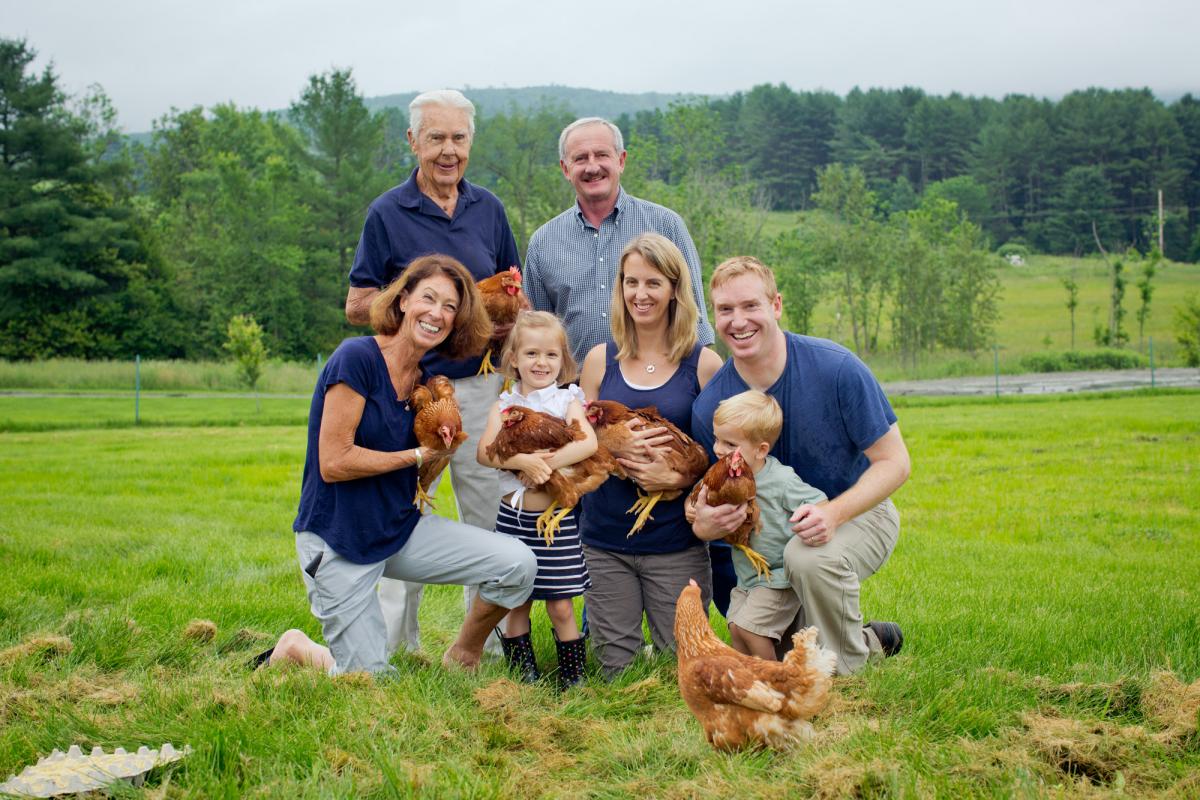 There's a new egg on our shelves at Festival Foods: Nellie's Free Range Eggs. Nellie's is a 4th generation family owned and operated company that consists of over 100 small family farms in 13 states caring for nearly 3 million hens and no cages. Working with Nellie's enables many farm families to make a good living with a business they can keep in the family. Small farms are also the best place for a happy, healthy hen to roam as she pleases. Better lives for hens means better eggs for your family.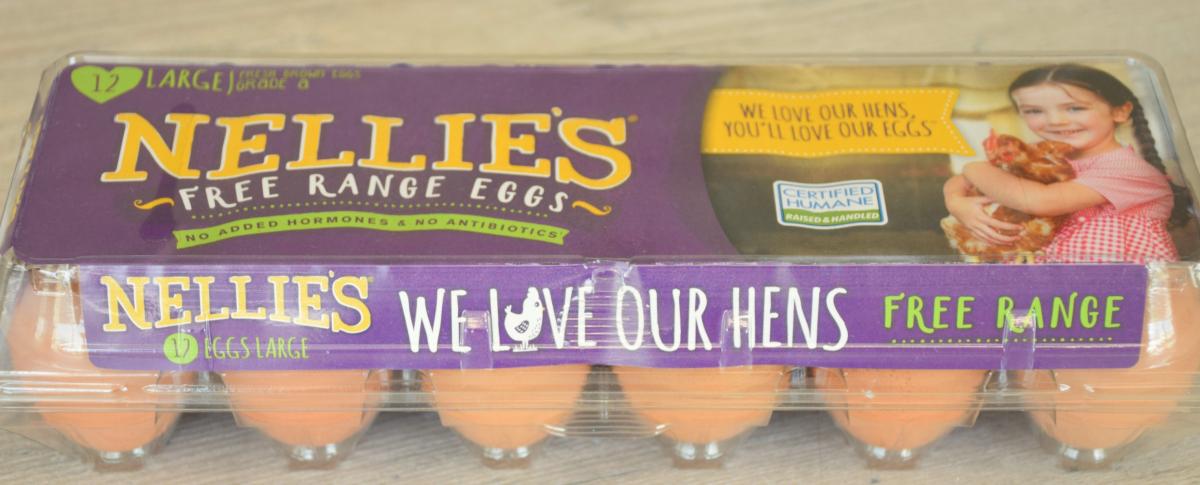 What makes Nellie's Free Range Eggs different?
Free Range
This guarantees that on every one of Nellie's small farms hens live in 'floor barns' and have plenty of space to perch and socialize. They also have easy access to the outdoors with real grass to peck, play and dust bathe. They have access to antibiotic free feed and fresh water 24/7, and much more. Wondering how Free Range is different than Cage Free? Click here to learn more.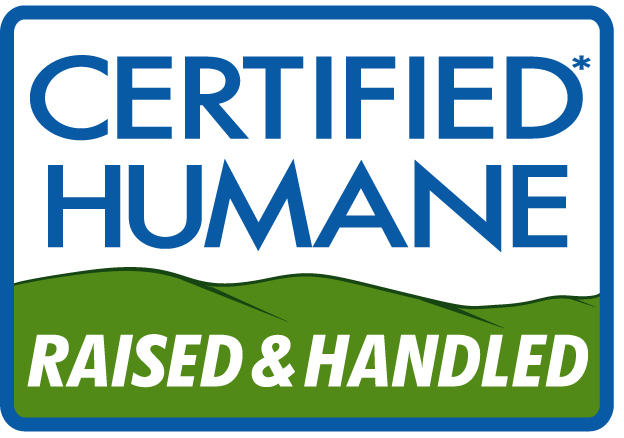 Certified Humane
Nellie's Free Range Eggs are Certified Humane Raised and Handled. Nellie's was actually the first egg farm in the country to earn this respected seal on their cartons. The Certified Humane label means that all of Nellie's family farms meet the strict requirements of the Humane Farm Animal Care Program. It guarantees that hens have what they need to thrive, not just stay alive.
No cages, anywhere.
Ample space and shelter, in clean, well ventilated barns.
Gentle handling to limit stress.
Freedom to do what comes naturally, like roosting, scratching, and dust bathing.
Ready access to the outdoors and grass when the season and safety permit (which is to say, most of the time)
Nutritious, high-quality feed free of antibiotics or hormones.
Fresh, pure water whenever they want it.
Sustainable Packaging
You'll also notice that Nellie's Free Range Eggs are sold in plastic packaging verses a typical egg carton. The packaging is made from a certain type of plastic called PET that is made from recycled 2-liter soda bottles. What's cool about this recycled plastic is that you can recycle it again after use! The tri-fold PET also has a consumer benefit in that it provides the best protection for eggs and it allows you to see the unbroken eggs without opening the carton in store. Total game changer! For more information about Nellie's plastic packaging, click here.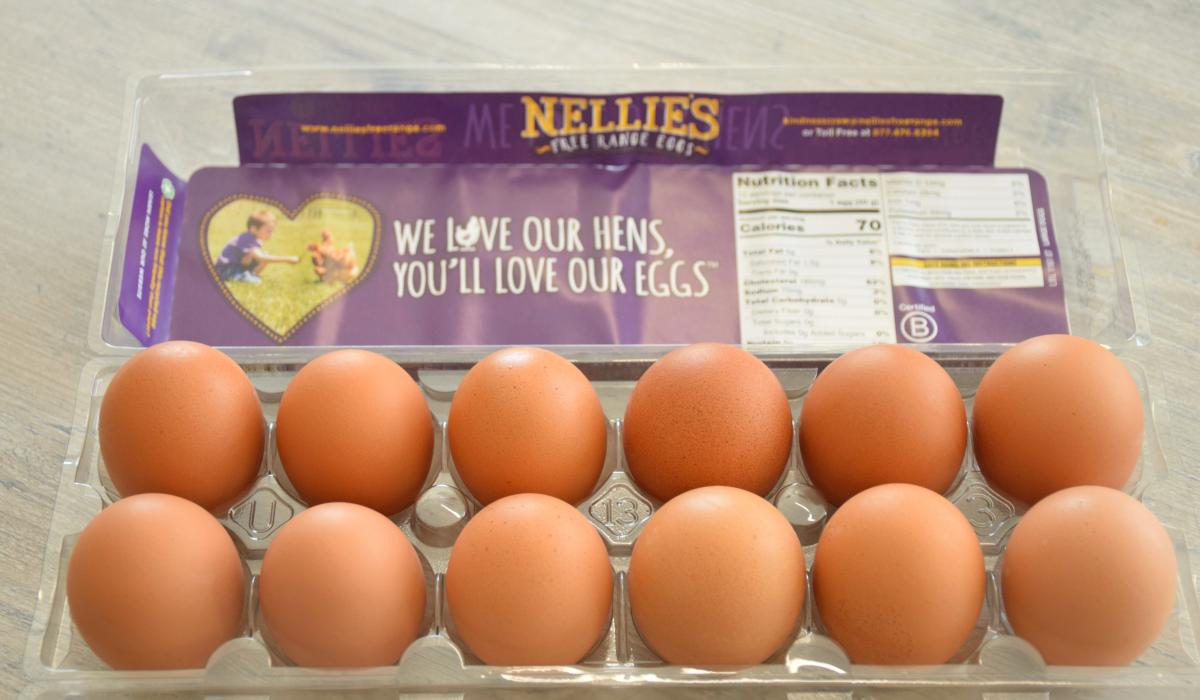 Taste & Nutrition
Nellie's eggs are packed with 13 essential vitamins and minerals, high-quality protein, healthy fats and antioxidants, all for just 72 calories. We also put Nellie's Free Range Eggs to the test in some of our favorite recipes, like Smoked Salmon & Asparagus Frittata and Chorizo Breakfast Hash. The verdict: egg-cellent!
Have a question about nutrition? Our Mealtime Mentors would love to help! Reach out at AskFestivalDietitians.com or find them on Facebook, Instagram, Pinterest and Twitter.
Disclosure: This post was sponsored by Nellie's® Free Range Eggs.
Disclaimer: The information provided here is intended for general information only. It is not intended as medical advice. Health information changes frequently as research constantly evolves. You should not rely on any information gathered here as a substitute for consultation with medical professionals. Information may not be reproduced without permission from Festival Foods. We strongly encourage guests to review the ingredient lists of suggested products before purchasing to ensure they meet individual dietary needs. All products not available at all Festival locations.