Meet Festival Foods' Mealtime Mentors during Celiac Awareness Month
During Celiac Awareness Month in May, our Mealtime Mentors will be stores to talk gluten-free options and answering your questions.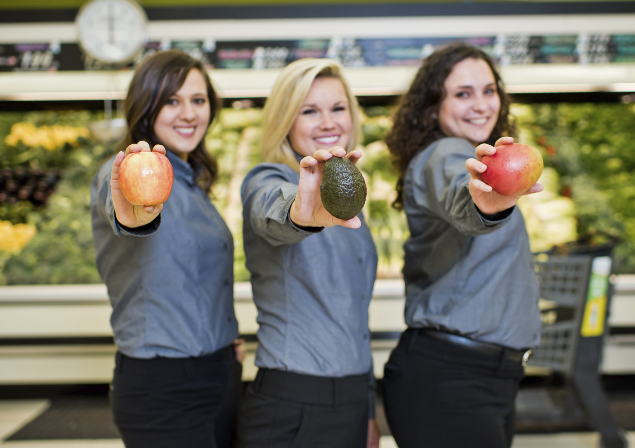 We know many of our guests are either living with Celiac Disease or know someone who does. That's why this month – during Celiac Awareness Month – we want to shed some light on ways we provide information and assistance on this disease and food allergies.
Whether you have recently been diagnosed with Celiac Disease or a food allergy, or you've been living with one for a period of time, or maybe you're just making a lifestyle change, we want to make the journey easier for you and your family.
From our Gluten Free Recipes created by our Mealtime Mentors, our Natural & Organic Department, to our Gluten Free Care Packages for those recently diagnosed guests, we have products and services available to meet your needs.
They've developed an allergen friendly guide tailored to taste of summertime. You can download it here.
Have you heard about Mealtime Mentors? They're our team of registered dietitians who will be making trips to our stores across Wisconsin to provide insights and information on these issues this month.
On Saturday, May 6, join Mealtime Mentor Brittany at our store on Green Bay's north side for a Cinco De Mayo-inspired Gluten Free Tasting Event from 10 a.m. to 2 p.m. That's when we'll be offering gluten free samples from our Deli, Produce, Meat and Natural Foods departments. We'll also be featuring a number of our Wild Harvest products.
Mealtime Mentors Lauren and Emily will be at our store in Madison on Monday, May 22, to answer questions about gluten-free options while our associates at that store are providing a variety of gluten free options during a sampling event set for 4-8 p.m. that evening. While you're there, you've go to check out The Mezz, Festival's in-store wine and beer lounge.