Marieke Gouda creates authentic Dutch Gouda cheese right here in Wisconsin
Marieke Gouda creates authentic Dutch Gouda cheese right here in Wisconsin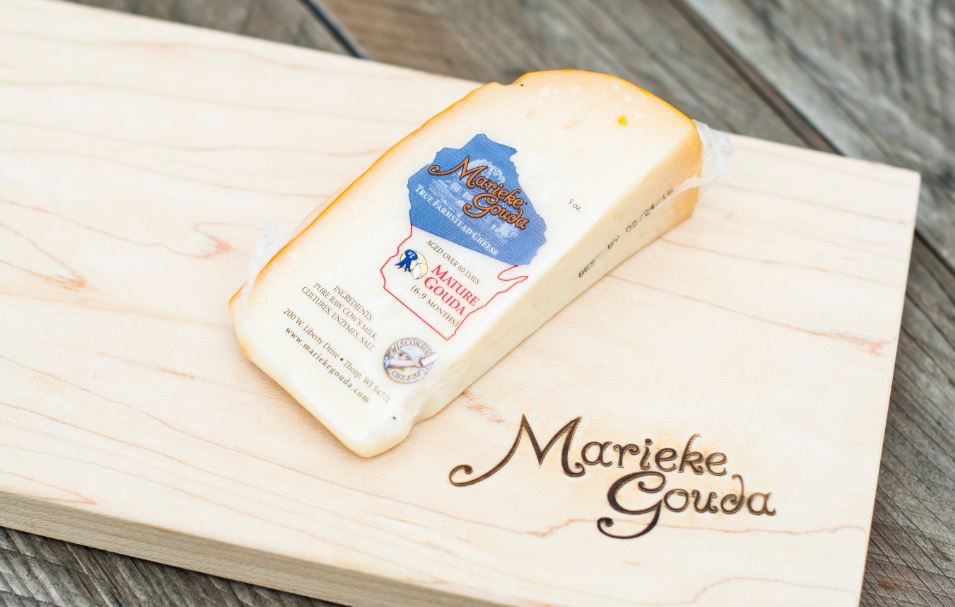 Have you heard of Marieke Gouda? It's an amazing, award winning gouda made in Thorp, Wisconsin. It's a pure, raw milk cheese made by Marieke Penterman, who was born and raised on her family's 60 cow dairy farm in the Netherlands. She eventually moved to Wisconsin and started a 350-cow dairy farm in Thorp with her husband.
Marieke got her Wisconsin cheese making license and crafted an authentic Dutch Gouda cheese. Just four months after Marieke crafted her first batch of Gouda in November 2006, she captured a gold award at the U.S. Champion Cheese Contest in 2007. Dozens of awards followed including her biggest win thus far, the United States Grand Champion in 2013. To date, Marieke Gouda has won over 150 national and international awards.
Also in 2013, Marieke and Rolf Penterman opened a new facility along Wisconsin 29 in Thorp, which includes a store and viewing windows to see the farm and cheese making. They've got recipes and information about their products online here.