Man Cave Craft Eats in the Festival Foods Meat Department
Man Cave Meats: From Farmer's Market to Festival Foods Meat Department



Hopefully you know that our Meat Department is home of the traditional grill fixings such as Oktoberfest Brats, Festy Burgers and even the incredible Spoon Roast. But did you know that we're always on the lookout for great additions to that already stellar department?
So color us happy to add another great product to our meat-y lineup. Say hello to Man Cave Craft Eats.
It's a company that started at a Farmer's Market in Minneapolis by folks who wanted to "challenge the ordinary." The company's goal: Create the best meats possible without any compromises. They've got everything from sausage links to specially seasoned burgers to hot dogs, which — BONUS! — are all found in our Meat Department.
And these aren't just 'regular' burgers and hot dogs. Nope. These are sausage links, burgers and hot dogs with flair. How about Mac and Cheddar Cheese Stuffed Awesome Links? Riesling, Kale and Smoked Gouda Chicken Sausages? Or this winner: Chicken and Waffle Breakfast Links!
And our friends at Man Cave Craft Meats are hosting a Win Free Meat for a Year contest. Enter online here and you get a $2 off coupon just for entering. Bonus: These products also make for some great recipes!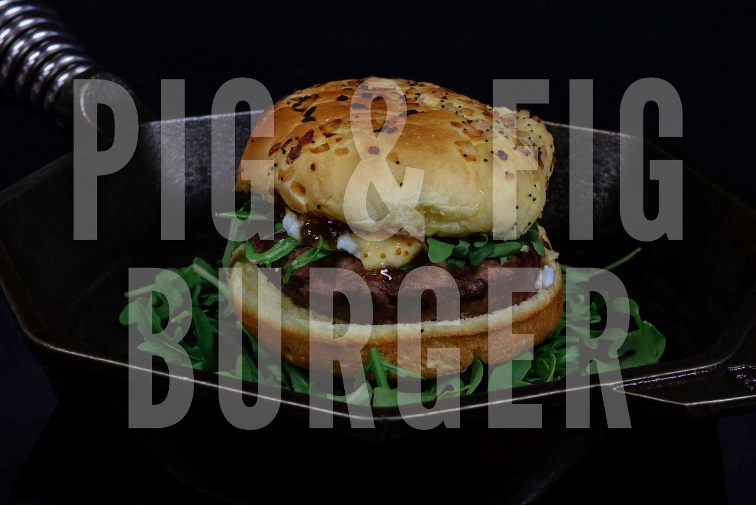 Pig & Fig Burger
– Bring Home The Bacon Patty
– Arugula
– Onion Bun
– Fig Jam
– Crumbled Goat Cheese
How to do it:
1. Place BHTB Patty on bun
2. Place Arugula over patty
3. Top with crumbled goat cheese
4. Spread fig jam onto onion bun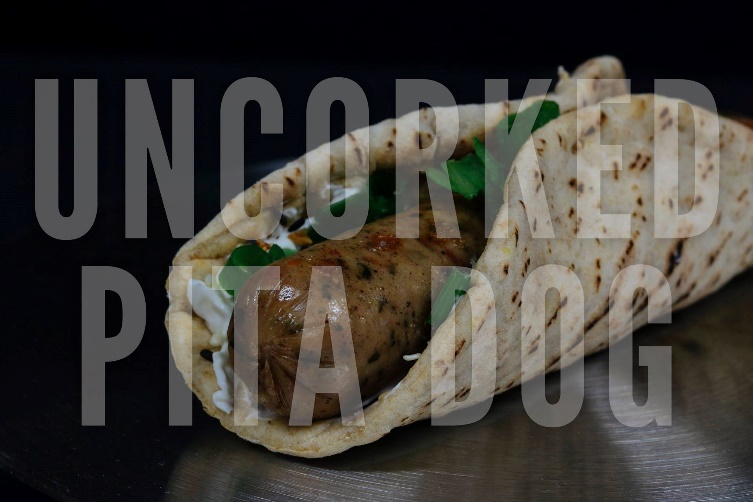 Uncorked Pita Dog
-Pita flatbread
-Cream Cheese (Plain)
-Scallions (chopped)
-Everything Bagel Seeds
How to do it:
1. Spread cream cheese onto pita
2. Place two dogs in center of pita
3. Sprinkle light layer of bagel seeds onto cream cheese
4. Sprinkle scallions over dogs, they will stick to cream cheese
5. Wrap pita around dogs