Kemps' limited edition ice cream hits Festival Foods' Dairy Department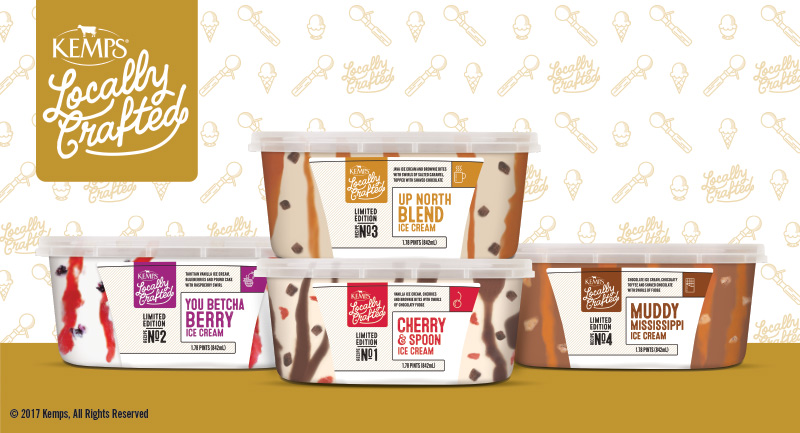 Our friends at Kemps wanted to find the "next big scoop." They called on real Kemps fans in Wisconsin and Minnesota to find out their "dream ice cream." Those fans supplied some dreamy names — in more than 300 entries — and delicious flavors Kemps just couldn't wait to make.
Kemps went through all those entries and came up with four winning flavors. They are:
Cherry & Spoon: This flavor is a real work of art with its whimsical vanilla ice cream, drizzles of chocolaty fudge, real cherries and chunks of brownie.
You Betcha Berry: Are we thankful this one was created? You betcha! Indulge in a sweet Tahitian vanilla ice cream with a swirl of raspberry, real blueberries and delicious pound cake.
Up North Blend: Escape for a moment to a crisp day in the northwoods, and enjoy a cup of java ice cream with swirls of salted caramel, shaved chocolate and bits of brownies.
Muddy Mississippi: Even though it sounds mainstream this is one exceptionally decadent chocolate ice cream. Treat yourself with a dancing swirl of fudge, a sprinkle of chocolaty toffee and shaved chocolate.
Now you get a chance to vote for your favorite flavor online at kempslocallycrafted.com from Sept. 11 to Sept. 30. When you enter with your favorite flavor, you'll get a chance to win a year's supply of Kemps ice cream. Try all four limited edition flavors before they're gone!