Introducing North Atlantic Cod
We are excited to introduce a new product to our seafood case- North Atlantic Cod. This cod comes from an area north of Norway and Russia in a region of the Arctic Ocean called the Barents Sea. This sea is cold and clean and stocks are sustainable with healthy fish. In fact, the Barents Sea Cod fisheries were certified as sustainable under the Marine Stewardship Council environmental standard for sustainable and well-managed fisheries. The World Wildlife Fund claims that the Barents Sea is a fishery which harvests sustainably, with sound management.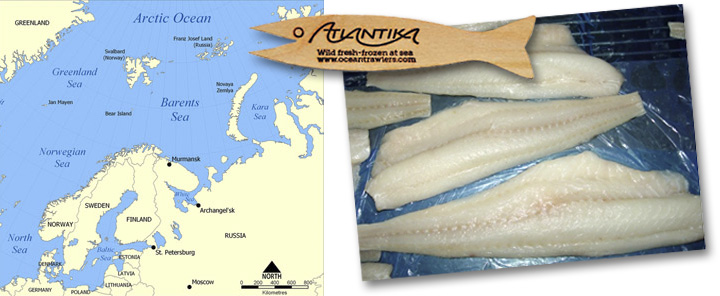 What makes this cod so special? Our supplier, Atlantika, claims sea fillets that are frozen at sea are fresher than fresh because they are processed so quickly after the catch. In fact, these fish are filleted and frozen within 4-6 hour after being caught. The fillets are pure and natural; no additives, preservatives, and no glazing (soaking in water for added weight). We appreciate that the supply is reliable and consistent so it will be available to our shoppers all year round. We buy this fish frozen and sell it fresh (labeled as previously frozen) in our seafood service cases. If you are a seafood fan yet are concerned about the environment and overfishing, this is the perfect choice for you. I promise that all fans of cod will find this product to be the freshest and most flavorful they have ever tasted. Stop by our seafood department and buy some today.