How to make the perfect London Broil
Overnight marinade + grill = delicious London Broil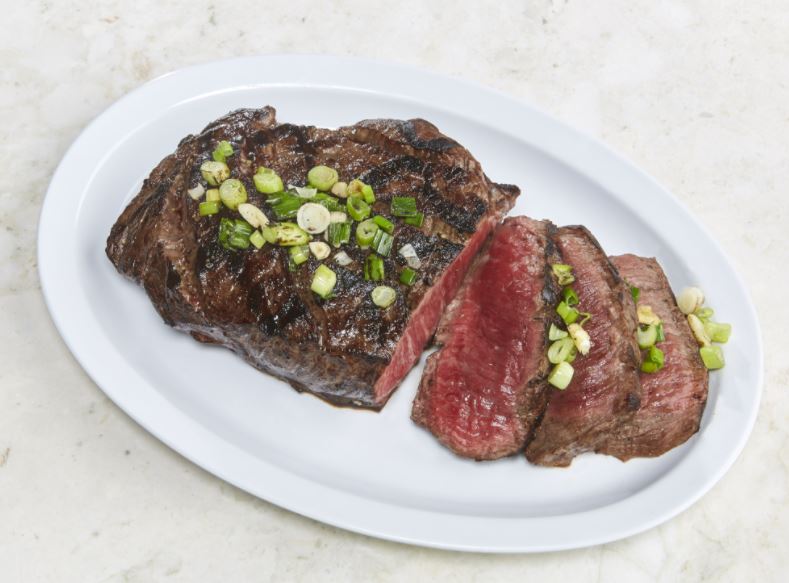 Think making the perfect London Broil is just too hard to even try? Think again. Here's how to do it from our friends at Cattlemen's Beef Board & National Cattlemen's Beef Association:
Total Recipe Time: 35 minutes
Marinade Time: 6 hours or overnight
Makes 6 to 8 servings
1 beef Top Round Steak, cut 1-1/2 inches thick (about 3 pounds)
Marinade:
1/2 cup fresh lime juice
3 tablespoons minced green onions
3 tablespoons water
2 tablespoons vegetable oil
1 tablespoon minced fresh ginger (optional)
3 large cloves garlic, minced
1/2 teaspoon salt
Combine marinade ingredients in small bowl. Place beef steak and marinade in food-safe plastic bag; turn to coat. Close bag securely and marinate in refrigerator 6 hours or as long as overnight, turning occasionally.
Remove steak; discard marinade. Place steak on grid over medium, ash-covered coals. Grill, covered, 20 to 23 minutes (over medium heat on preheated gas grill, times remain the same) for medium rare (145°F) doneness, turning occasionally. Do not overcook. Remove; let stand 10 minutes. Carve into thin slices.
To broil, place steak on rack in broiler pan so surface of beef is 3 to 4 inches from heat. Broil 27 to 29 minutes for medium rare doneness, turning once.