5 tips to help you find the perfect cantaloupe
Smell it. Feel it. Look closely at it. All among the tips to finding a cantaloupe that's just right.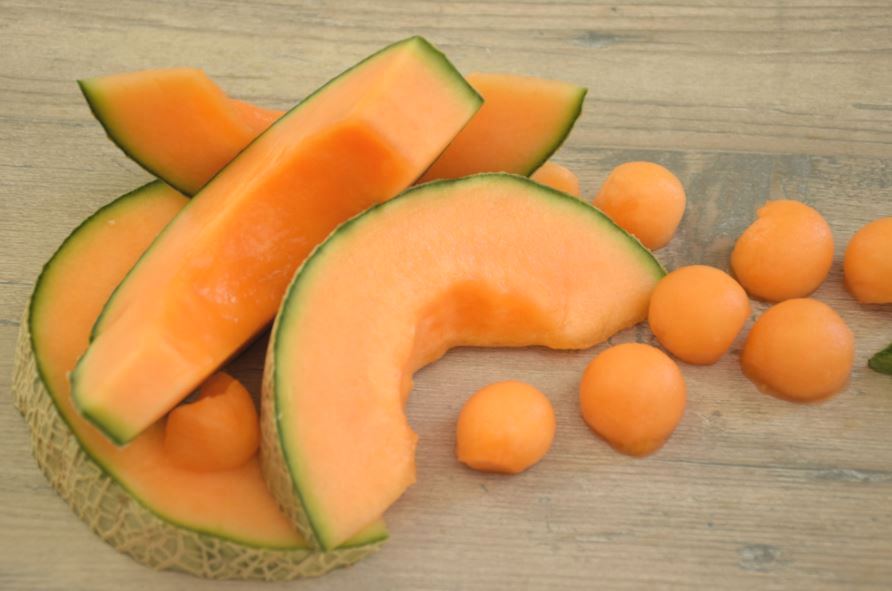 It's a great time to buy melons and we're really excited about this week's deal on cantaloupe! Just like watermelon, our amazing Produce Department at Festival Foods has created signs to help you identify a ripe cantaloupe at the store. But we want you to be ready before you even get to us so here are tips that can you help you find a great melon:
1. Feel it. A ripe melon should feel heavy for its size.
2. Look for a rind that is gold, not green in color and have well-defined netting.
3. Check out the bottom of the melon. You will find a discolored oval spot where the melon was in contact with the ground while growing. This spot should be a yellowish-white color. If it's light green, the melon is not yet ripe.
4. Gently press the end of the melon with your thumb where the stem was once connected. It should yield slight pressure, but have a bit of give if the melon is ready to eat.
5. Some people say the best way to choose a good cantaloupe is to smell it. It should have that distinctive scent of melon.
Cantaloupes continue to ripen at room temperature, so you should refrigerate it if you're not going to serve a fresh melon when it's ripe. And when you get those melons home, we think they're great in recipes like this one or this one for Fish Tacos and Melon Salsa.
We hope these tips help, but — of course — you can always ask our expert associates for assistance. They'll be very glad to help you pick out the perfect melon.