Holiday 'happy hour' with delicious, easy-to-make appetizers
The Holidays! It's a great time to try out some new and delicious appetizers.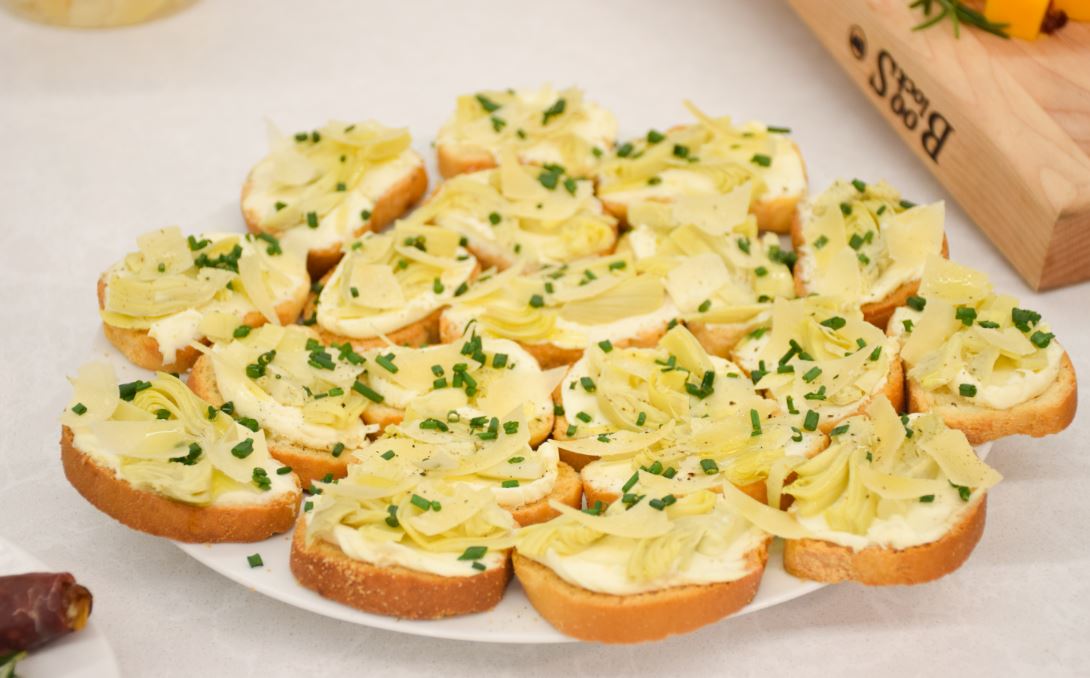 The Holidays. They mean a little more time with family and, usually, a lot more time around the table. That makes it the perfect time to try out some new and delicious appetizers. Our Mealtime Mentors have some super tasty options for your family gathering before the 'real food' comes out.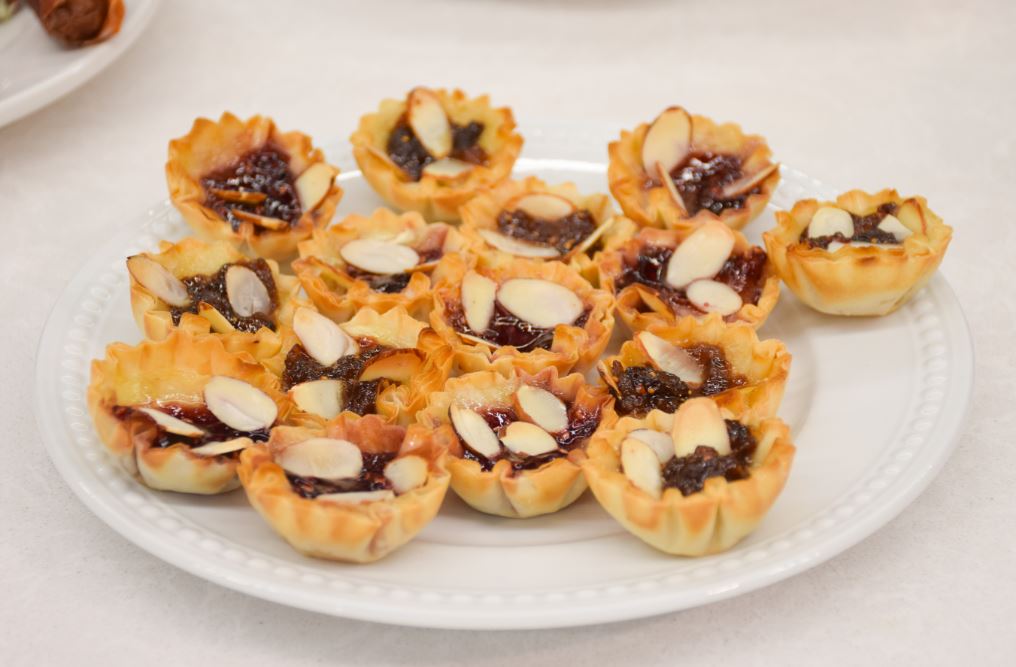 Brie Bites
Ingredients
1 package phyllo sheets or phyllo cups
1 brie round
1 jar preserves
1/2 cup sliced almonds
Instructions
Preheat oven to 325 degrees
Spray a mini muffin tin with cooking spray. Cut rounds of phyllo sheets to fit down into each cup or just use phyllo cups, just place into the muffin tins right from freezer.
Bake for 5 minutes or until very lightly golden.
Remove from oven and fill with 1 teaspoon of sliced brie, 1 teaspoon of cherry preserves, and 2-3 almonds.
Return to oven and bake for 7-9 minutes or until brie cheese has melted and edges of phyllo are golden in color.
Artichoke Crostini (pictured above)
Ingredients
Garlic Toast
1⁄2 cup mascarpone
1 (6 1⁄2-oz.) jar marinated artichoke hearts
2 tbsp. finely chopped chives
2 oz. parmesan, shaved thin with a peeler
Freshly ground black pepper, to taste
Instructions
Place garlic toast on a baking sheet, heat in oven 325 degrees for about 3-4 minutes or until heated through.
Spread 1 tbsp. of the marcarpone on top of each toasted slice. Top marscapone with artichoke hearts, chives, parmesan, and pepper. Drizzle with olive oil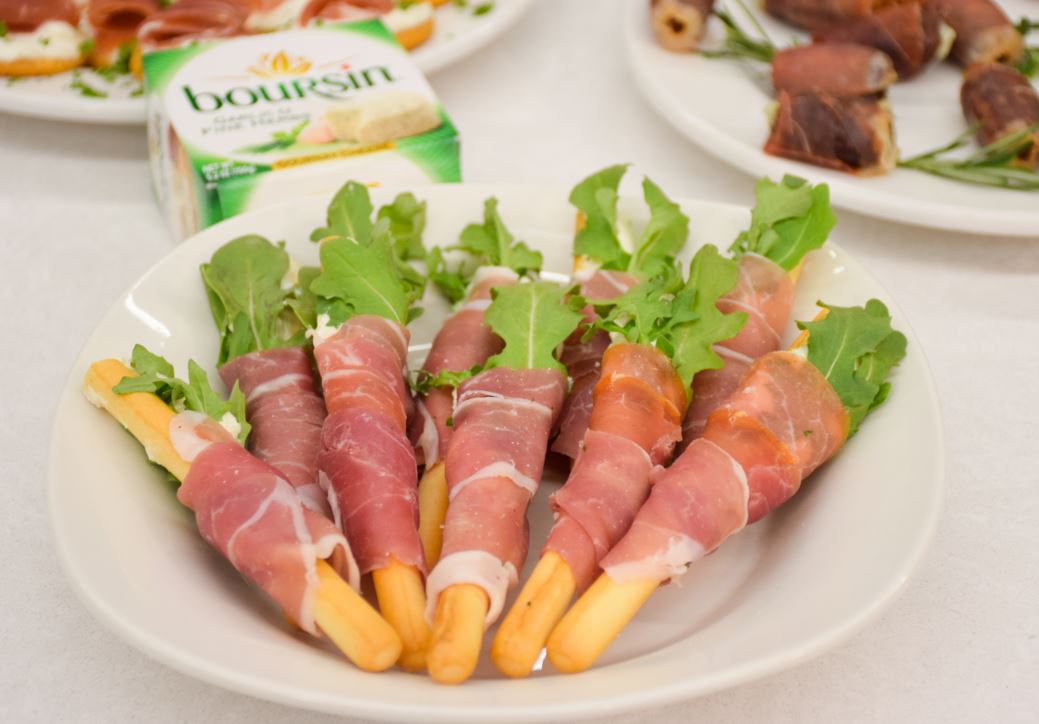 Prosciutto and Boursin Cheese Appetizer
Ingredients
1 box of bread sticks (20 pieces)
4 ounces softened cream cheese
4 ounces garlic and herb boursin cheese
14-16 slices proscuitto ham, sliced thin
8 ounces of arugula, washed and completely dried
Instructions
1) With a hand mixer beat the softened cream cheese and the boursin cheese until well blended.
2) Slice the prosciutto in half longways. Wrap the tip of a bread stick with the ham, add a smear of the cheese mixture, add a couple of arugula leaves. Gently wrap the ham around the stick.
3) Refrigerate until you're ready to serve. Makes about 10 servings.