Holiday comfort food is lasagna with Crystal Farms cheese
Comfort food and the holidays go hand-in-hand. And nothing says comfort like lasagna! A delicious, easy-to-make recipe from Crystal Farms that will please all those holiday guests.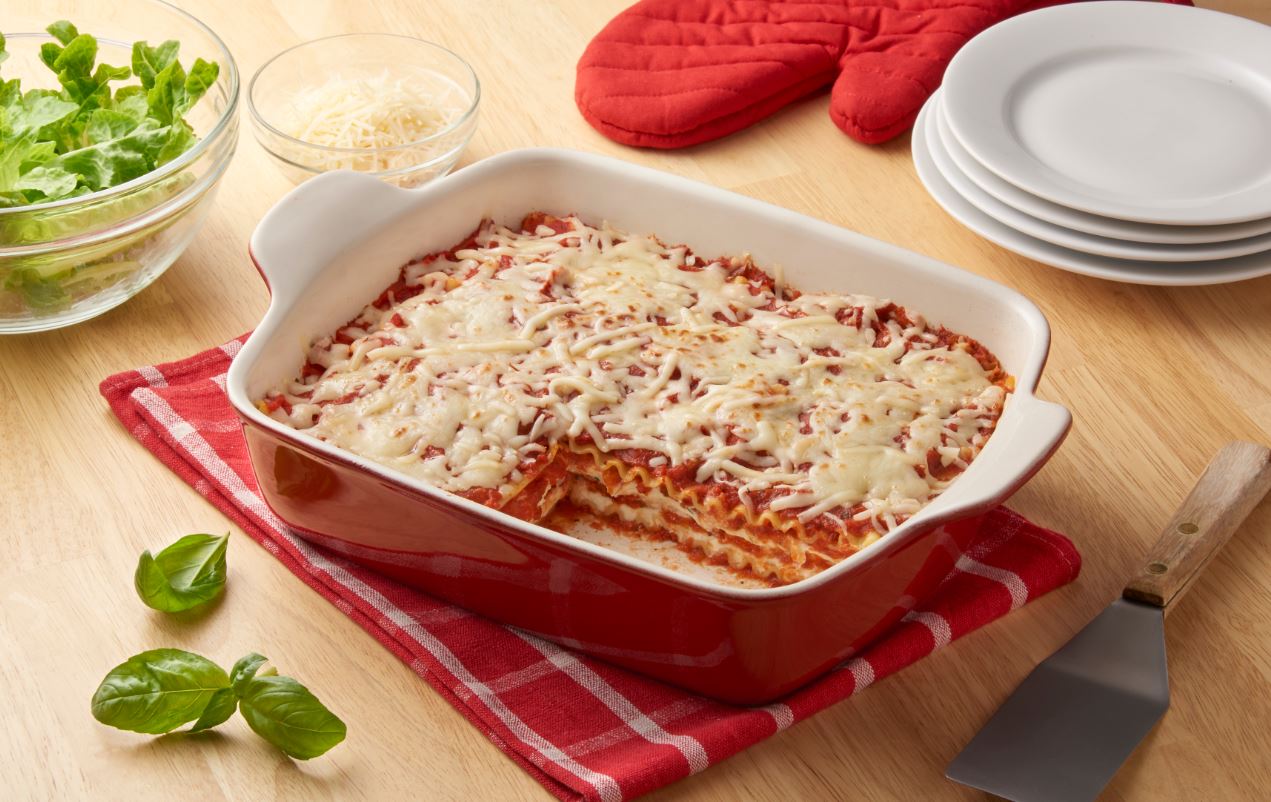 The holidays are all about comfort, right? And one of our favorite comfort foods is lasagna! Our friends at Crystal Farms helped us put together a delicious recipe that's also super easy to make … just in time for the holidays!
Traditional Lasagna
Ingredients
1 ¾ cups

Alfredo sauce (recipe below)

4 cups

Bolognese sauce (recipe below)

1 ½ cups

Ricotta filling (recipe below

9

lasagna sheets, precooked

1/4 cup

Crystal Farms® Shredded Mozzarella Cheese
Ricotta Filling
1 tbsp

basil, de-stemmed, chopped

1/2 tbsp

Italian parsley, chopped

1 clove

garlic

6 oz

Crystal Farms® Shredded Mozzarella Cheese

1

egg
Alfredo Sauce
¼ cup

Crystal Farms® Butter, unsalted

¼ cup

flour

2 cups

milk

2 cups

heavy cream

1 tsp

granulated garlic

1/8 tsp

nutmeg, ground
Bolognese Sauce
1 tbsp

extra virgin olive oil

8 oz

ground beef

8 oz

ground pork

½

yellow onion, diced

½

carrot, diced

½ stalk

celery, diced

1½

garlic cloves, minced

1/3 cup

red wine (dry)

1 can(28 oz)

tomatoes, crushed

½ tsp

kosher salt

¼ tsp

oregano, dried crushed

¼ tsp

basil, dry flakes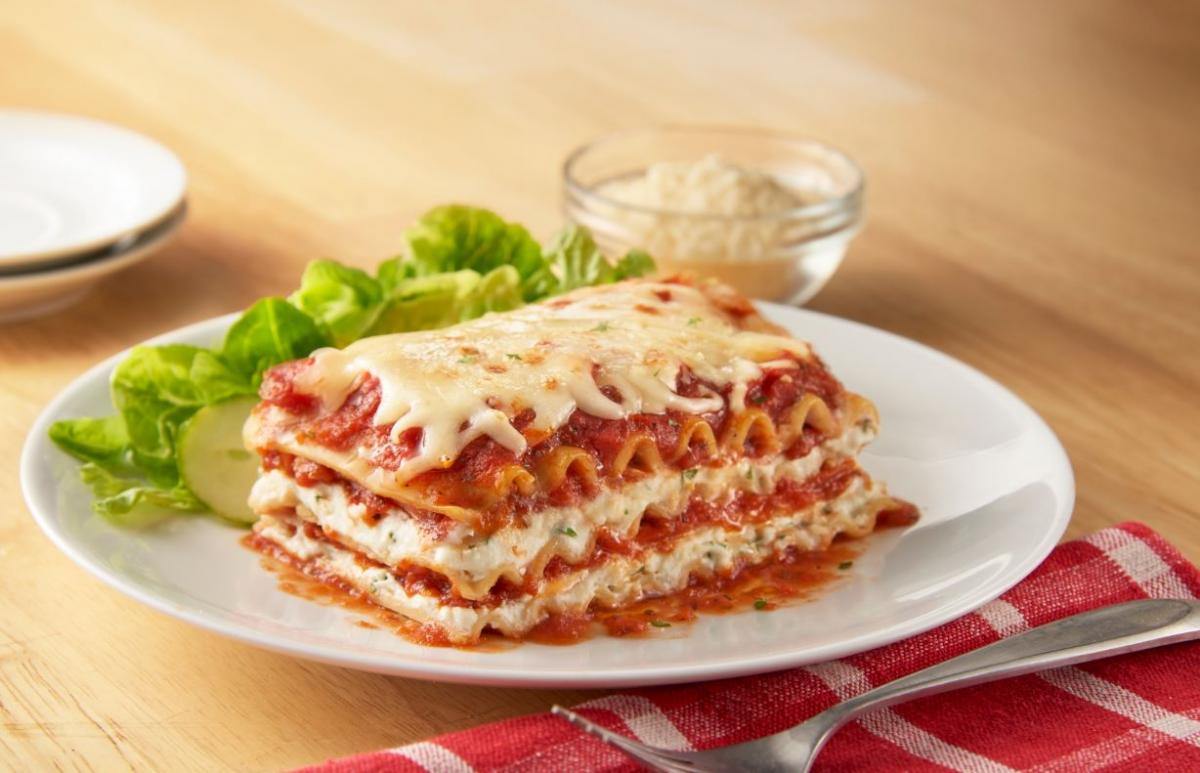 Instructions
Preheat oven to 350˚ F.

Spread Alfredo sauce evenly on the bottom of a greased 9-inch square baking pan.

Top with a single layer of precooked pasta sheets.

Top with 1 ½ cups of Bolognese sauce and spread evenly over the pasta.

Evenly spread ¾ cup of Ricotta filling over the Bolognese and top with a ¼ cup of shredded Asiago & Parmesan cheese.

Repeat steps 2-4.

Top with another layer of pasta, followed by a cup of Bolognese sauce and a ¾ cup of Alfredo sauce.

Top with ¼ cup of shredded Mozzarella cheese and ¼ cup of shredded Asiago & Parmesan cheese.

Bake at 350° F until a knife can be easily inserted and removed and the pasta is fully cooked, about 30-40 minutes.

Serve.
Ricotta Instructions
Combine the grated Parmesan cheese, basil, parsley and garlic in the bowl of a food processor. Pulse until well combined.

Add the Mozzarella cheese, Ricotta cheese and eggs to the mixture and process. Reserve in the refrigerator until needed.
Alfredo Sauce Instructions
Melt ½ cup of butter in a medium saucepan over medium-high heat. Add the flour to the saucepan and stir. Continue stirring and cooking the mixture for 3 minutes.

Whisk in the milk and cream and bring to a simmer while stirring.

Add seasonings and cream cheese and continue to stir to incorporate the cream cheese.

Whisk in the finely shredded Asiago & Parmesan cheese and heat just enough to fully incorporate the cheese.
Bolognese Sauce
Heat a large 12-quart stock pot over medium heat.

Brown the ground beef and pork in 1 tablespoon of extra virgin olive oil. Remove from pan and reserve.

Add the onions, carrot, celery and garlic to the same pan used to cook meat and cook on low heat. Simmer until vegetables are soft and flavorful.

Pour red wine into the saucepot and reduce until almost dry.

Add tomato, salt and seasoning, and then simmer on low heat for 2-3 hours.