Herb Your Enthusiasm!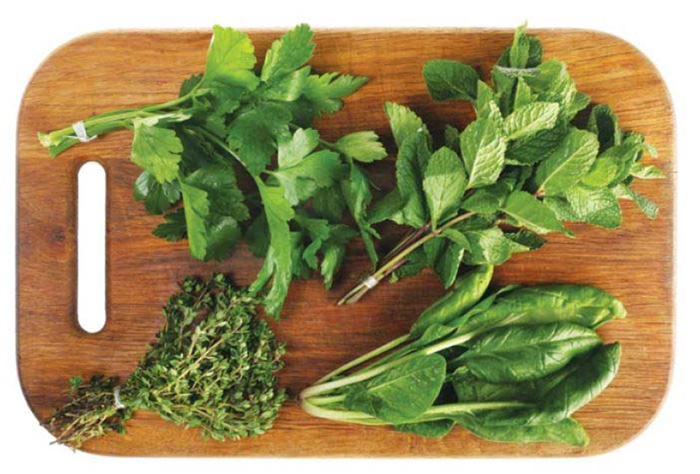 Parsley, sage, rosemary, and thyme – not just a Simon & Garfunkel album. Not just ingredients to skip over in a recipe. Not just components of a homeopathic tincture remedy. No way, folks. Herbs make a much bigger impact on flavor, health, and nutrition than we realize. Let's talk about it.
Herbs were often used in ancient times for their medicinal properties. More recently, herbs have been recognized for their healthful benefits as food ingredients. There is even evidence that the benefits of herbs still apply when they are cooked and eaten, not just in a supplement or concentrated tincture form. First, when we use herbs as seasonings in food, they add a punch of flavor and freshness that allows us to cut back on added sugar and salt for flavor. If you've ever used fresh cilantro or basil in a recipe, you can attest to this fact! For a more comprehensive description of the various herbs and their flavors, click here. Second, herbs are rich with polyphenols, which are antioxidants that have anti-inflammatory effects. And, some herbs, like parsley, have significant amounts of vitamins A, C and K.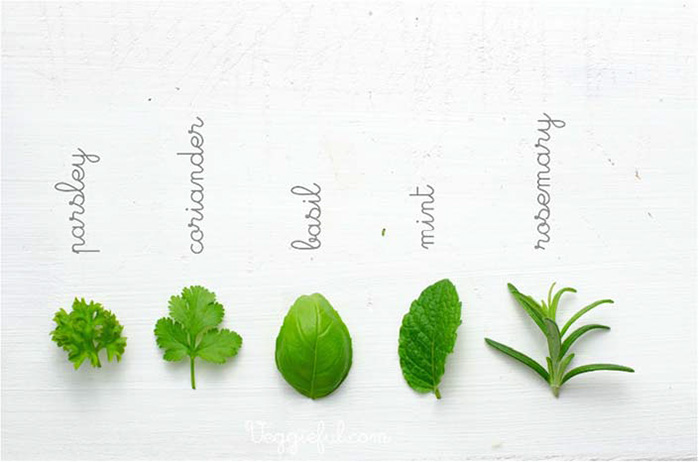 These benefits are even greater when the herbs are fresh, so it's important to know how to select and store these guys. When buying fresh herbs, make sure they are not wilted or yellowing. They should be bright or deep green (depending on the variety) and perky-looking. An easy way to store most herbs is to wash and pat them dry, and then wrap them in a damp paper towel and place in a plastic zip lock bag in the refrigerator. Herbs with delicate leaves, like basil and cilantro, will last up to a week in the refrigerator, while firmer leaves, like rosemary and thyme, can last up to two weeks. Of course, if you want to enjoy fresh herbs all year long, you can always chiffonade the herbs, put them in an ice cube tray, add stock or water, and freeze. Then you can pop an herb ice cube into soups, stews, sautés, and drinks (I'm looking at you, mojitos!) at any time!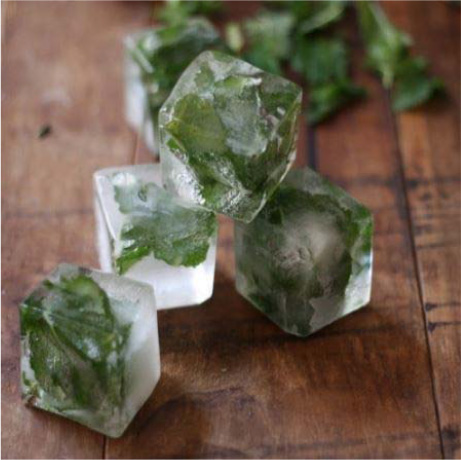 Okay, so we're not all buying fresh herbs all the time. In fact, I know in my kitchen, I'm more likely to have dried herbs on hand than fresh at any given moment. So, if you're like me, I have good news! The drying process concentrates the polyphenols and flavors, so dried herbs are just as beneficial as fresh herbs, if not more so. And you can definitely use dried herbs in place of fresh herbs, since 1 Tbsp. of fresh herbs is equivalent to 1 tsp. of dried. It is important to note that flavor fades with time, so buy dried herbs in small quantities that can be used in less than a year.