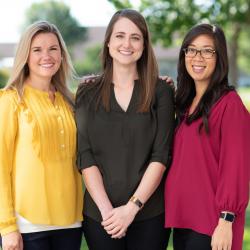 Healthy Options for Super Bowl XLV
It is no secret that the Green Bay Packers will be playing in Super Bowl XLV this Sunday. While the team has been down in Texas since Monday preparing for the big game, most of us are back in Wisconsin trying to figure out our game-day plans. Some will go out to local establishments to enjoy the game with fellow fans while others will host or attend parties at home. Whatever you are doing, I am sure it involves food! Super Bowl Sunday has become one of America's biggest food fests, and sometimes such a frenzy can sideline even the best of intentions.
Let's be realistic – what you eat on this one day isn't really such a big deal. It will be a great game, and you should enjoy the people, festivities, and food around you!
If you choose to "make an exception" and enjoy the usual pizza, wings, dips, drinks and desserts – eat slow and enjoy every bite!  Just be wise about portion size. Here are a few pointers before you head out to watch the game:
Don't arrive overly hungry. If you do that, you will be tempted to over-indulge on anything that is served.
Be sure to eat breakfast and all other meals as usual throughout the day. You might even benefit from a small snack about 30 minutes before you go to take the edge off you hunger.
Don't linger by the snack table once you arrive. Doing so can lead to mindless eating. Instead, serve yourself one small plate, and wait patiently for the main course to be served.
Before dishing up at the buffet line, scope it out from beginning to end. Take the items that look the most appealing or those that you might not get to eat on a regular basis.
Have your cake, and eat it too!  But maybe you could share the slice with a friend?
Keep in mind that alcohol contains calories too, so drink in moderation.
Finally, be the life of the party – movement burns calories! Don't be afraid to jump up and down when the Packers score. High five, then squat down and low five, get up and join Aaron Rodgers when he does "the belt" or better yet, try the B.J. Raji dance!
Perhaps you are hosting and want to prepare some healthier options for your guests. If this is the case, you are in luck, because there are a ton of great ideas out their!  Here are a few that I think look delicious:
Swap the usual store-bought dip and make your own. Check out this recipe from Chobani® Greek Yogurt for Tangy Green Onion Dip.  It goes great with fresh veggies, pita or tortilla chips!
Wings seem to be a staple at Super Bowl parties, so why not offer an alternative option like Avocado "Wings" with Buffalo Sauce?  Check out The Hass Avocado website for this recipe, and many other delicious (and nutritious) game day pleasers!

Pizza is always a hit! I highly recommend Festival Foods Whole Wheat Pizza Dough.  Roll the dough nice and thin, load it with fresh veggies, and enjoy!  Bonus – it's on sale through Saturday this week!

With that, I think there is only one thing left to say…
GO PACK GO!