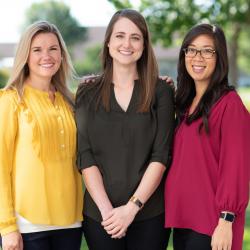 Have you tried an alligator pear?
With skin like an alligator and shape like a pear, avocados are a super nutrient-dense fruit! (Yes, they are a fruit, not a vegetable.) They are sodium and cholesterol free and packed with heart healthy fats, vitamins, minerals, antioxidants and fiber. Check out the video below where my fellow Festival Dietitian, Stephanie, and I share all about avocados! And, just in case you miss something, I've got the highlights below on our beloved alligator pear. SELECTION The great thing about avocados is that they are always in season. To determine if an avocado is ripe, gently squeeze it in the palm of your hand. A ripe, ready-to-eat fruit will be firm, yet will yield to gentle pressure. Avoid avocados with dark blemishes on the skin or over-soft fruit. STORAGE & RIPENING Soft, ripe avocados can be refrigerated until eaten, and will last for at least 2 more days in the refrigerator. If you're unable to find a ripe avocado at the store, you can actually speed up the ripening process at home with a simple trick! Place the fruit in a plain, brown paper bag and store at room temperature until ripe and ready-to-eat, which is about 2-5 days. To speed up the process even more, include an apple or banana in the bag. The more apples or bananas you add, the quicker your avocados will ripen! HOW TO CUT Cutting an avocado can seem intimating, but it's really quite simple! Wash the ripe avocado and place on a cutting board. Cut lengthwise around the seed in the middle of the fruit until the knife hits the seed. Rotate the avocado with one hand while holding the knife horizontally in the other hand. Turn the avocado by a quarter, and cut lengthwise again. Rotate the avocado halves in your hands and separate the quarters. Remove the seed by pulling it out gently with your fingertips. Peel the fruit by sliding your thumb under the skin and peeling the skin back, and your avocado is ready-to-eat!
Lauren Lindsley is a Registered Dietitian Nutritionist (RDN) with Festival Foods and is certified by the state of Wisconsin.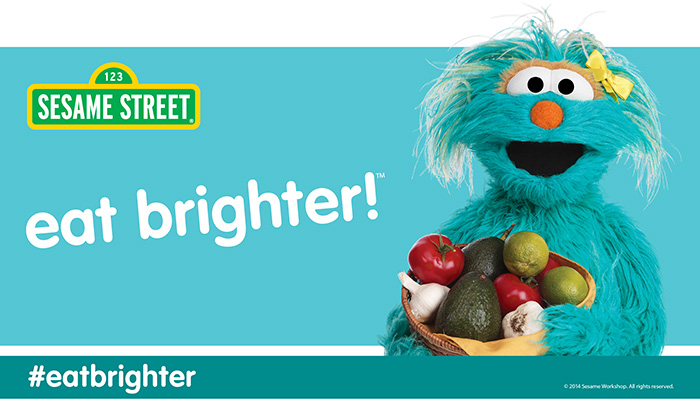 © 2014 Sesame Workshop. All rights reserved.
Have a question about nutrition? Our Mealtime Mentors would love to help! Reach out at AskFestivalDietitians.com or find them on Facebook, Instagram, Pinterest and Twitter.

Disclaimer: The information provided here is intended for general information only. It is not intended as medical advice. Health information changes frequently as research constantly evolves. You should not rely on any information gathered here as a substitute for consultation with medical professionals. Information may not be reproduced without permission from Festival Foods. We strongly encourage guests to review the ingredient lists of suggested products before purchasing to ensure they meet individual dietary needs. All products not available at all Festival locations.