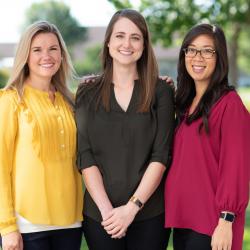 Hamburger Buddy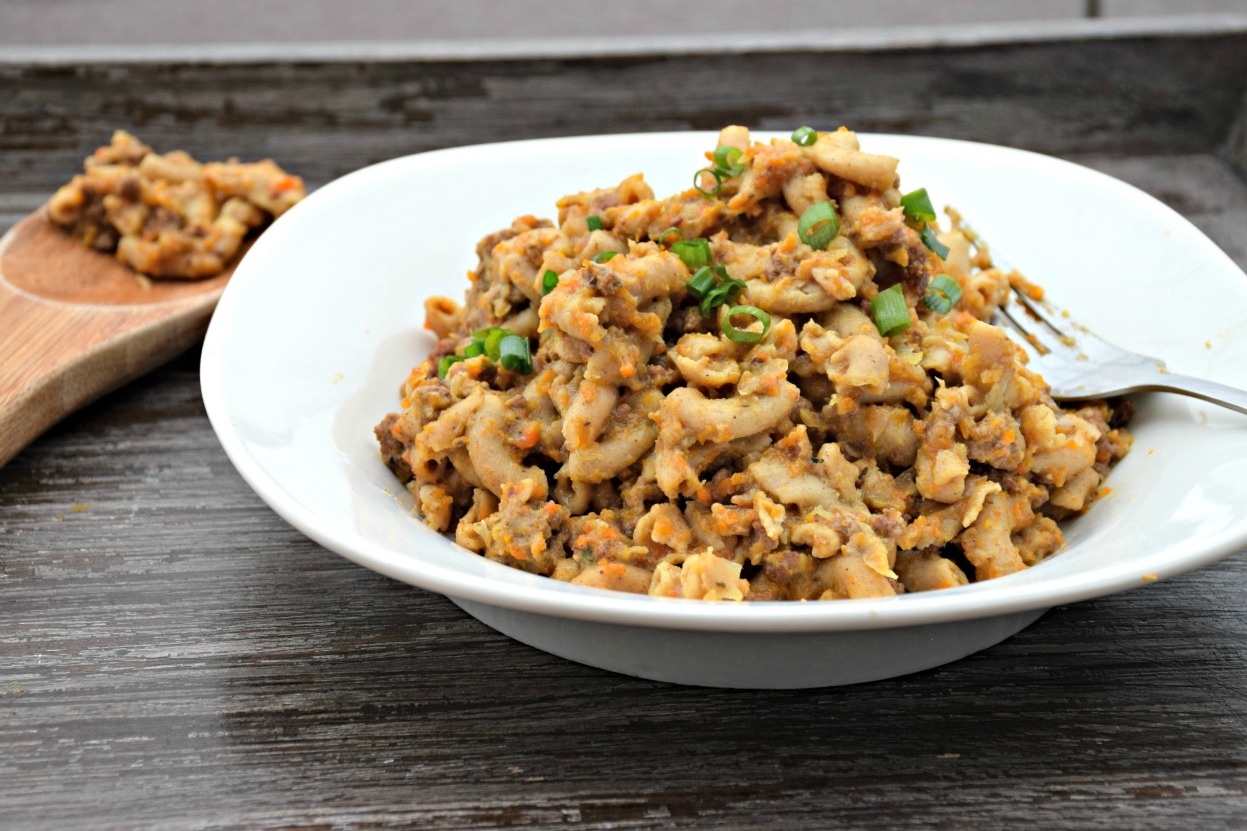 Why reach for the boxed "Helper" when you can enjoy an equally tasty and homemade, Hamburger Buddy? Lightened-up and lower-in-sodium than the boxed variety, this quick and easy dish is a great way to get a delicious and nutritious family favorite on the table in next to no time.
For an even quicker preparation, try using leftover cooked ground beef and pasta when you make this dish.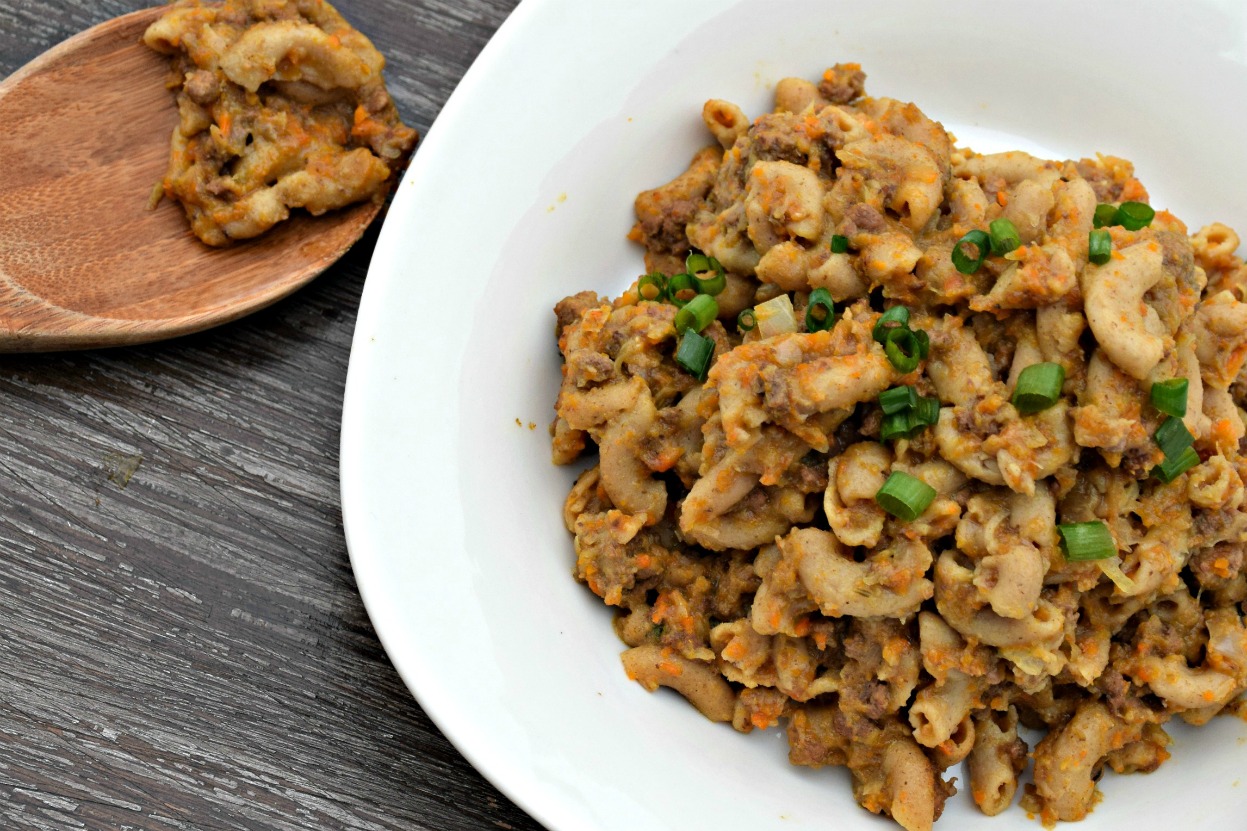 20 Minute Meals:
Hamburger Buddy
Recipe adapted from EatingWell
Ingredients:
3 cloves garlic, crushed and peeled
2 medium carrots, cut into
2-inch pieces 10 oz. white mushrooms
1 large red onion, diced
1 lb. 90% lean ground beef
1 tsp. salt
¼ tsp. ground pepper
1 (14 oz.) can reduced sodium beef broth, divided
8 oz. whole wheat elbow noodles
2 Tbsp. Worcestershire sauce
2 Tbsp. all-purpose flour
½ cup Greek yogurt
1 Tbsp. chives for garnish Shredded cheddar cheese, if desired, for garnish
Directions:
Fit a food processor with the steel blade attachment. With the motor running, drop garlic through the feed tube and process until minced. Add carrots and mushrooms, processing until finely chopped.
Cook beef in a large straight-sided skillet or Dutch oven over medium-high heat, breaking it up with a wooden spoon, until no longer pink, 3 to 5 minutes. Stir in the chopped vegetables, onion, salt and pepper and cook, stirring often, until the vegetables start to soften and the mushrooms release their juices, 5-7 minutes.
Stir in 1½ cups of broth, noodles and Worcestershire sauce; bring to a boil. Cover, reducing heat to medium and cook, stirring occasionally, until the pasta is tender, 8-10 minutes.
Whisk flour with the remaining ¼ cup broth in a small bowl until smooth; stir into the hamburger mixture. Stir in the Greek yogurt. Simmer, stirring often, until the sauce is thickened, about 2 minutes. Serve sprinkled with chives, and shredded cheddar, if desired.
Yield: 6 servings   *Per Serving: Calories 320, Total Fat 8g (Saturated 3g, Trans 0g), Cholesterol 50mg, Sodium 660mg, Total Carbohydrate 38g (Dietary Fiber 5g, Sugars 4g), Protein 25g, Vitamin A 70%, Vitamin C 8%, Calcium 6%, Iron 20% 
*Nutritional values are an approximation. Actual nutritional values may vary due to preparation techniques, variations related to suppliers, regional and seasonal differences, or rounding.  
Emily Schwartz is a Registered Dietitian Nutritionist (RDN) with Festival Foods.
Have a question about nutrition? Our Mealtime Mentors would love to help! Reach out at AskFestivalDietitians.com or find them on Facebook, Instagram, Pinterest and Twitter.

Disclaimer: The information provided here is intended for general information only. It is not intended as medical advice. Health information changes frequently as research constantly evolves. You should not rely on any information gathered here as a substitute for consultation with medical professionals. Information may not be reproduced without permission from Festival Foods. We strongly encourage guests to review the ingredient lists of suggested products before purchasing to ensure they meet individual dietary needs. All products not available at all Festival locations.