Grilling for a Cause
If you had the opportunity to volunteer an hour of your work day to improve a child's education, would you pursue it? If you were given the chance to set aside one hour of your week to help a family of five, working multiple part-time jobs achieve financial stability, would you take it? If you could sign up and volunteer an hour of your day with your co-workers to be part of the nation's largest charity while enjoying a sunny, 80 degree day, would you do it? Festival Foods employees were recently asked to volunteer one hour of their day to staff the annual United Way Brat Fry. We are constantly looking for ways to serve and be involved in the community, and this was a prime opportunity to do so. Several employees from each of our 17 locations came in before a scheduled shift, volunteered time during a schedule shift, or stayed after work to grill brats and burgers to raise money for the United Way. We starting advertising this brat fry about a week in advance, and also treated hungry guests to a general admission pass to Country USA on Tuesday night for each burger or brat they purchased.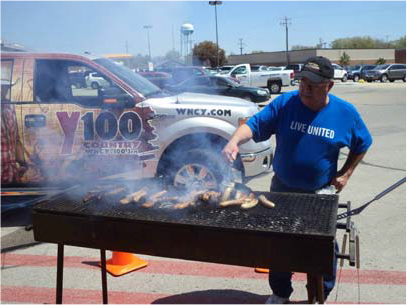 Yummy! Hot off the grill! Our day started at 8:30am sharp. We shopped for the typical grilling essentials: burgers, brats, buns, ketchup, mustard, onions, pickles, chips, and drinks. We filled coolers full of ice to keep drinks cold. By 9am, anyone driving or walking through the parking lot in front of the store could smell the juicy burgers and brats being grilled. Around 10:30, Festival associates started taking their lunch breaks, sitting at the picnic tables provided and enjoying a perfectly grilled lunch for just $2.50 – $3. Soon after that, employees from other businesses within walking distance of Festival Foods stopped by for their lunch. We worked quickly as people lined up, waiting their turn and layering on different condiments to make their "perfect" burger or brat.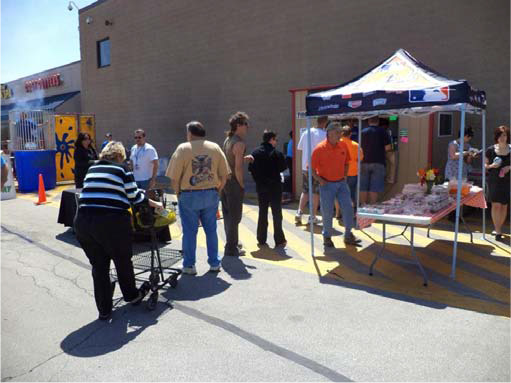 There was a line of customers all day! The associates at our store in De Pere decided to add some extra entertainment for their shoppers—a dunk tank! Guests could pay $2 for 3 balls for a chance to dunk their favorite employee. Some guests were paying $10, $15, sometimes even $20 for a chance to dunk their associate of choice. It was a great activity for both guests and associates, especially on a hot, sunny, summery day. We were especially excited to see one Vice President and a couple of Department Directors volunteer to get dunked- they brought in the big bucks!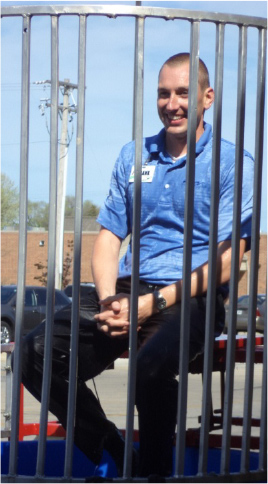 Frank Abnet, VP of Store Operations went in the tank fully clothed! Thanks to all of our employees who volunteered their time, and guests who stopped by for a meal to support this wonderful charity, we cumulatively raised over $5,000. 100% of this money will go to the United Way to help further children's education, help families achieve financial stability, and improve the overall health and well-being in the community. Whether you are looking for a fun idea to raise money for your non-profit organization or just looking for a delicious summer meal think about the brat fry at Festival Foods. As mentioned above, groups who sign up for a brat fry have the opportunity to work as a team to raise money and who doesn't enjoy sitting outside on a sunny day feasting on a perfectly grilled, inexpensive meal with family and friends? Next time you do your grocery shopping, look to see if the brat stand is open. Most locations have a brat fry every weekend and some stores even have them during the week. Please support local non-profits and treat yourself to a grilled brat or burger!