White Chocolate Peppermint Cookie Bars Recipe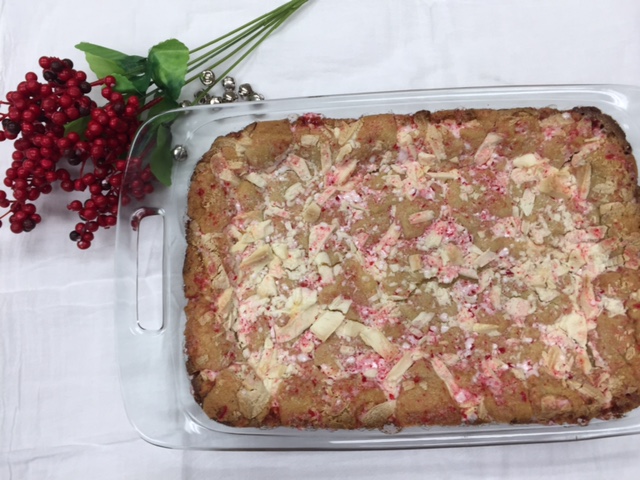 You probably thought our delicious cookie dough was just for cookies. But good news: It's not!
Say hello to cookie BARS!
We've got four super delicious dessert recipes for cookie bars that start with a tub of the amazing Festival Foods Take & Bake Cookie Dough. They're super simple and you easily can pull them together with a handful ingredients you probably already have in the pantry. What you need:
1 tub of our cookie dough, selecting from Sugar, Peanut Butter or Chocolate Chip.
1 pan that is 9 x 13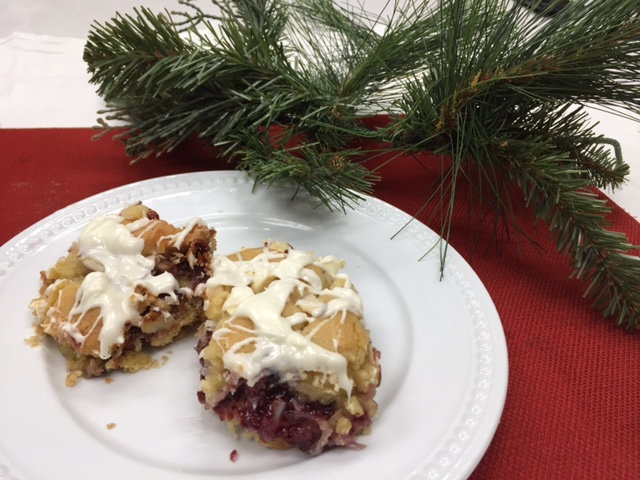 And then:
Take 2 or 2/3 of tub of cookie dough and press into a greased 9 x 13 pan.
Take remaining 1/3 of chilled dough and mix with 6 tablespoons cold butter, 4 tablespoons flour, 4 tablespoons sugar and cut with a pastry cutter or fork to make a streusel topping.
For Raspberry Coconut Chocolate Cookie bars:
Sprinkle with streusel topping and bake 350°F for about 20 minutes. Edges will begin to brown when bars are done. For firmer bars add additional bake time in 5 minute increments. Serve as is or drizzle with icing or chocolate.
Prefer to see it in action? Check out this video below!